Chicago Neighborhood News
Chicago Rolls Out New Dockless Bike-Share Program on South Side
On May 1, Chicago began testing out a dockless bike-share program. The six-month test run will last until Nov. 1. Here are four questions about the new program answered.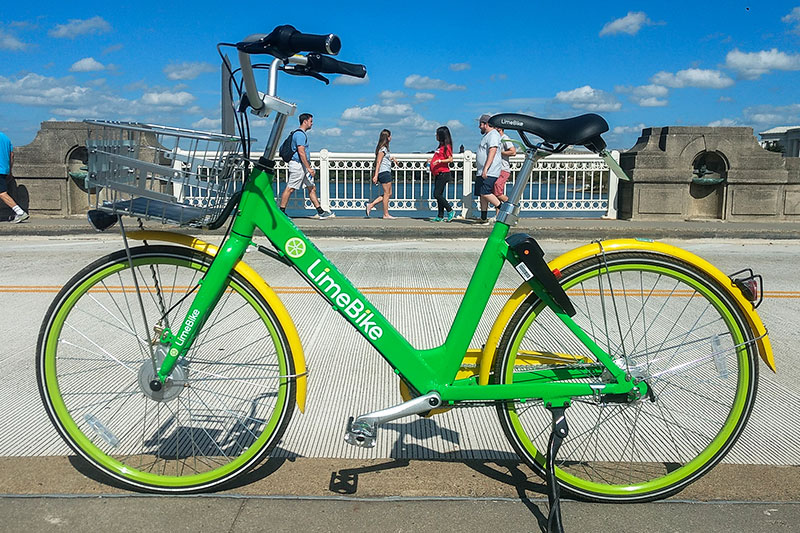 How does dockless bike-share work?
Dockless bike-share, known as DoBi for short, allows users to find and check out bikes using an app rather than taking a bike from a docking station, according to Streetsblog. Some programs allow riders to simply park the bikes with wheel locks, while others require "lock-to" equipment, meaning the bike will need to be locked to a fixed object, according to the Chicago Tribune.
Chicago is limiting companies with wheel locks to just 50 bicycles, while companies that have bikes with lock-to capabilities will be able to roll out up to 250 bicycles, according to Streetsblog. After July 1, the city will not allow bikes with only wheel locks to be a part of the program. Companies like Jump Mobility and Zagster already have lock-to capabilities, while others like LimeBike and Spin will need to add those capabilities to remain a part of the program, according to the report.
Chicago will also require participating vendors to be members of the North American Bikeshare Association, according to the Chicago Tribune report.
Where will you find the program in Chicago?
The program's service area will be on the Far South Side. The approximate bounds of the area include 79th Street to 138th Street and from the Skyway to Pulaski Road, according to the Chicago Tribune report.
"We've been clamoring for some kind of bike sharing for years," Ald. Matthew O'Shea (19th Ward) told the Chicago Tribune.
Why the new approach to bike sharing?
Dockless bike sharing is typically less expensive than docked programs like Divvy. A dockless program typically charges $1 for 30 minutes, while Divvy will charge $3, according to the Streetsblog report. This less expensive approach could help expand bike-sharing to lower-income users.
Divvy has faced criticism for focusing on more affluent neighborhoods. The company invested $1 million into expansion on the South and West sides of Chicago, but ridership was lower than in the program's more established areas. Issues like price and fewer bike lanes could have contributed. A less expensive option like the dockless program would increase ridership in these areas.
What does dockless bike-sharing look like in other cities?
Chicago is not the first city to test the waters of dockless bike-sharing. The successful program in Washington, D.C. allows 400 bikes per dockless bike vendor, according to the Streetsblog report. In Mountain View, California, Google has a dockless bike program for its employees, but that perk has proved a little problematic. Non-employees are helping themselves to the bikes, and they are turning up in odd places or going missing entirely. Google is planning to add smart locks to the bikes to help combat the issue.