Chicago Real Estate Development
Chicago Spire Site Finally Gets New Life: 3 Things to Know
The Chicago Spire was a grand vision, but it fell apart and left behind an eyesore of a site. After years of remaining untouched, the site at 400 N. Lake Shore Drive in Streeterville will be made into something new. Here's what we know about the new plans and how the Chicago Spire project failed.
Developers Will Reveal a New Proposal This Month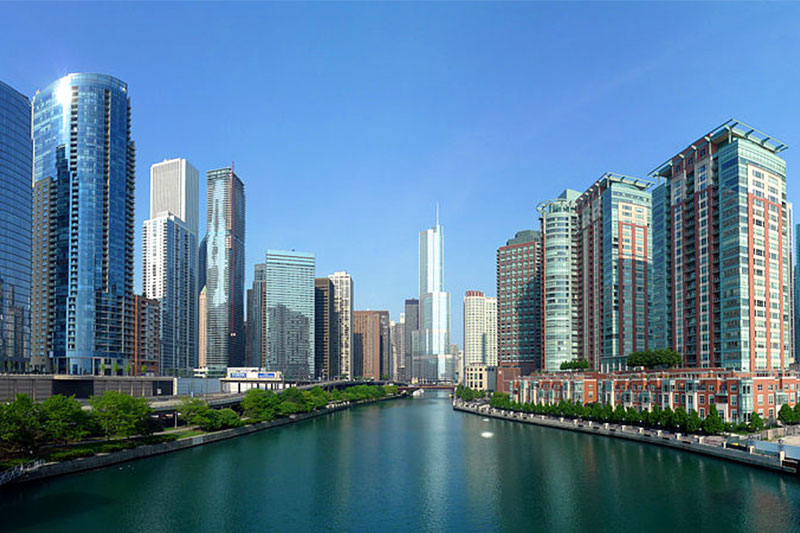 Related Midwest took control of the site years ago and even mentioned plans for something big back in 2014, but the developer is finally set to present its proposal for the 2.2-acre site on May 15, according to Curbed Chicago. The details of the project—the number of towers, units, and their use—will remain private until that time. Related Midwest has hired an architect from Skidmore, Owings & Merrill to work a number of projects, including this one, according to the report.
While the details of the project have yet to be released, it's likely that part of the project will involve the cleanup of DuSable Park. The restoration of the park was tied to the Chicago Spire project, and it seems that the obligation will remain despite the site's change in ownership.
How the Original Plans Flopped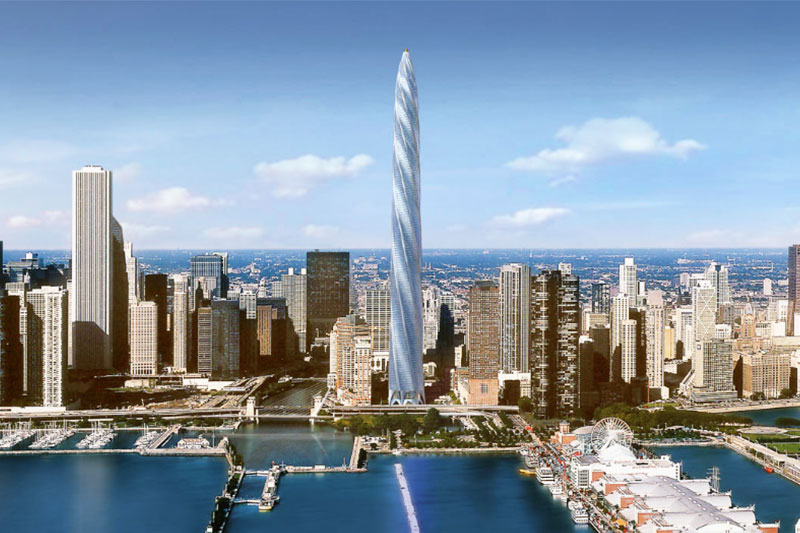 If the plans for the Chicago Spire had gone forward, it would have become a 2,000-foot, 150-story addition to the city's skyline. The building would have had a unique twisted design created by Spanish architect Santiago Calatrava, but the project didn't get very far. In 2007, the project broke ground but came to halt in 2008 due to the financial crisis, according to the Curbed Chicago report.
Ever since then, the site has been an unpleasant sight and the butt of many jokes. Chicago Magazine just released a tongue in cheek article (complete with amusing Photoshoped pictures of the pit) on potential uses for the site. It's probably safe to say Related Midwest won't be revealing renderings of a giant trampoline or an oversized roulette wheel.
The Architect Connected to the Spire Will Take on Another Chicago Project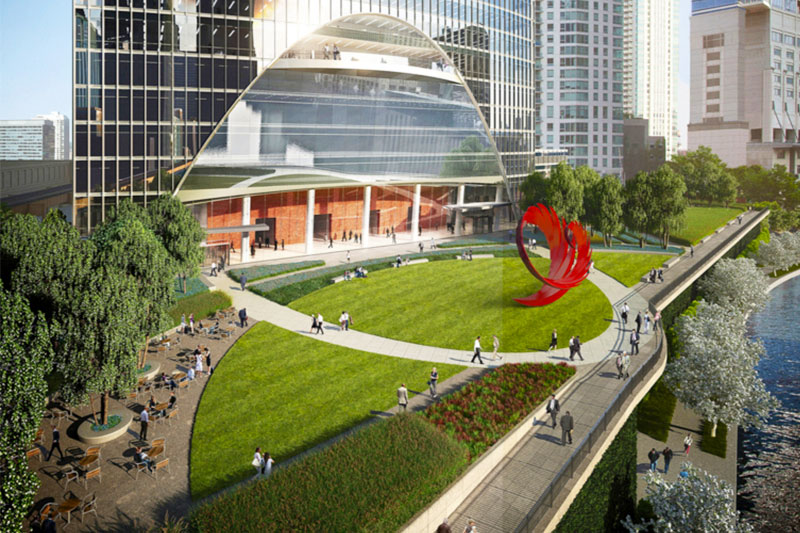 Although architect Santiago Calatrava is not connected with the Spire site's new project, he does have a chance to bring his vision to Chicago. He's designing a sculpture for an outdoor plaza at 444 W. Lake St., according to the Chicago Tribune. The red sculpture will be approximately 30 feet in height and made of coiled metal, according to the report. People strolling through the outdoor plaza the River Point office building will have a view of the Chicago River framed by the artwork.
"It is a testament to the new vitality of Chicago's riverfront that one of the world's foremost architects and artists chose the banks of the Chicago River for his latest work," said Mayor Rahm Emanuel, according to RE Journals.