Chicago Real Estate
Chicago's Best Neighborhood Bookstores
Borders might have closed (R.I.P.) and e-readers might be everywhere on the L, but the printed word is far from dead. Chicago's book scene is flourishing through its independent shops. Browse the stacks at these eight essential neighborhood bookstores in search of anything from the latest bestseller to obscure first editions.
The Book Cellar - Lincoln Square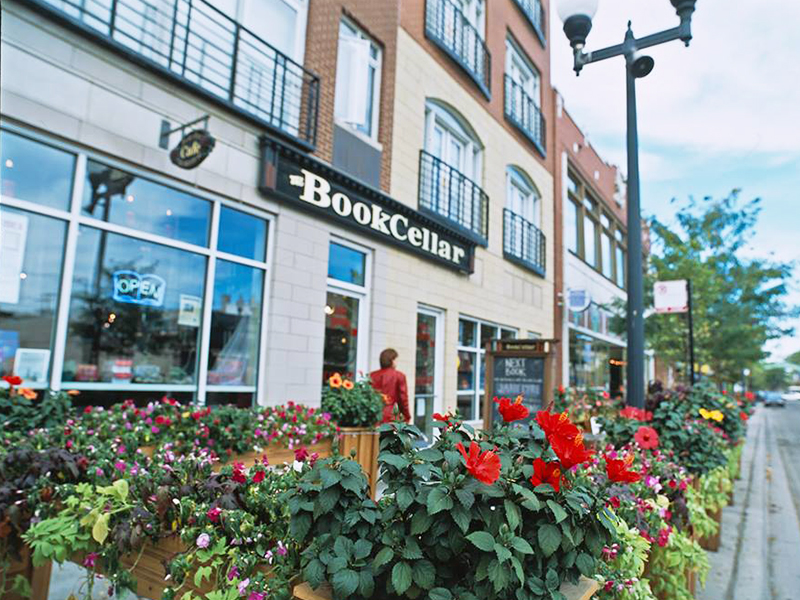 This Lincoln Square establishment can quickly become any bookworm's favorite spot. The Book Cellar not only has a wide selection of books, but it offers frequent programing to connect with patrons. Sign up for the bookshop's subscription program to get fresh reads delivered right to your door, or join one of the shop's book clubs to discuss your latest read. The clubs feature a delightful mix of literary tastes from classics and French literature to YA for adults and spirituality. Bonus: The Book Cellar cafe serves wine and treats.
Bucket O' Blood Books and Records - Avondale
Bucket O' Blood Books and Records in Avondale serves a niche market. If you're into science fiction, fantasy, and horror, this is the bookshop of your dreams. Browse stacks of books by authors like Ray Bradbury, Isaac Asimov, J.R.R. Tolkien, Terry Pratchett, Stephen King, and so many more. Bucket O' Blood also has a solid collection of vinyl focusing on the 70s, 80s, punk, indie, and metal genres. In addition to buying, you can sell and trade books and vinyl here.
Myopic Books - Wicker Park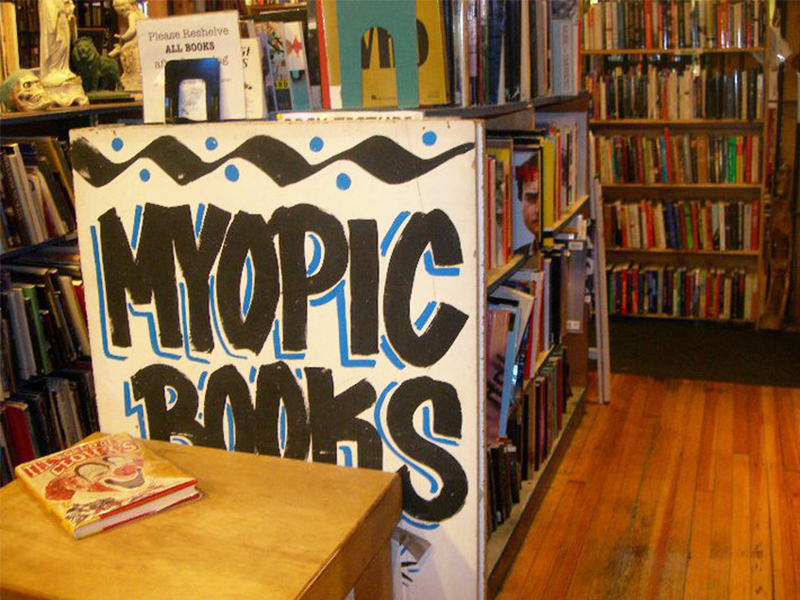 Amid the trendy boutiques and eateries of Wicker Park, you'll find the maze-like Myopic Books. Myopic is two stories of narrow aisles created by shelves crammed with books from every genre imaginable. Wander through the store in search of something particular or simply to enjoy the smell and feeling of being in a used bookstore. Either way, you're unlikely to leave empty handed. Myopic also does occasional poetry readings and hosts live music every Monday. Admission to these events is free.
Open Books - West Loop, Pilsen
Open Books has two locations in Chicago: West Loop and Pilsen. This bookstore is a nonprofit venture dedicated to literacy. Open Books not only sells its extensive collection to the public, it also donates books to teachers and students. The shop also hosts writing and reading workshops for students all the way through the 12th grade. Stop by to donate the books you can part with and to buy more for your collection — all for a good cause.
Space Oddities - Humboldt Park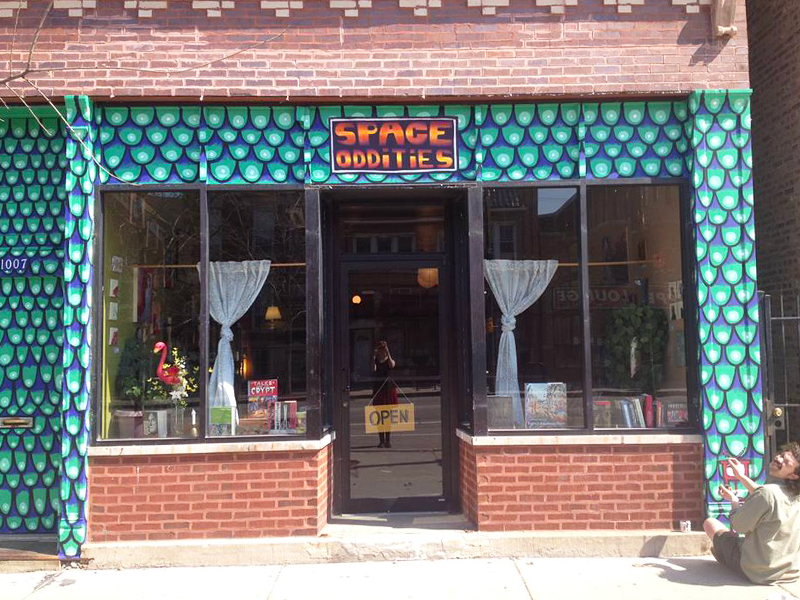 Space Oddities is just as unusual as its name suggests. In addition to a great selection of books, this Humboldt Park spot also has tarot cards, taxidermy, and an eclectic array of artwork. Pop in to browse the store's bizarre and charming collection. You can also catch events like tarot card readings, live performances, and tea parties.
Unabridged Books - Lakeview
Unabridged Books has been open since 1980, weathering all of the changes that have reshaped Lakeview since then. The bookstore is known for its broad selection across fiction and nonfiction, as well as its LGBTQ literature. Lose yourself in the Unabridged Books travel room, or ask about the shop's collection of signed books. Unabridged Books also hosts book launches and talks by local authors.
Uncharted Books - Logan Square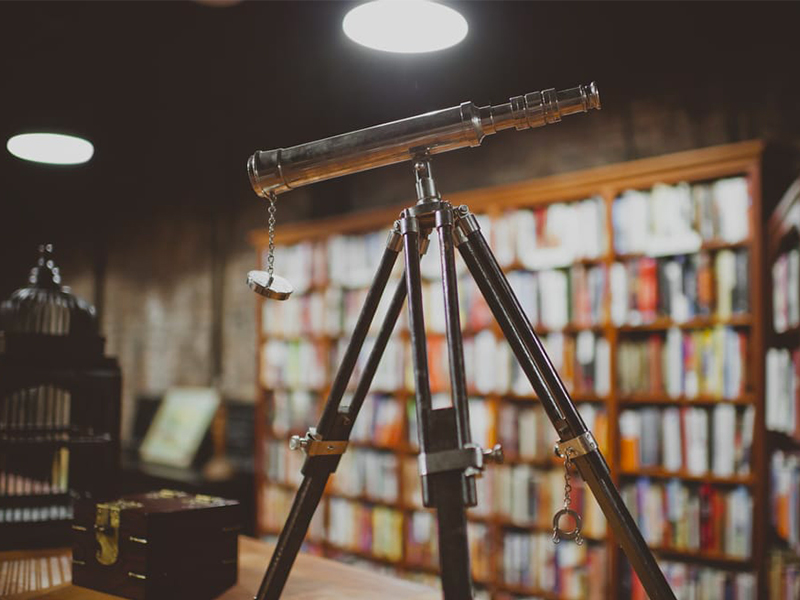 Uncharted Books in Logan Square is open seven days a week. This used bookstore opened in 2012 on Milwaukee Avenue. On Thursdays and Fridays, Uncharted will buy books and take donations. If you're in the market for selling or donating, the store is always in need of contemporary fiction and books written by Chicago authors. Uncharted is also home to Ramona, a dog who looks like a miniature white direwolf. Rest assured she is a friendly bookstore regular.
Women & Children First - Andersonville
Andersonville is known for its independent stores, so it is no surprise that Women & Children First has found a befitting home here. This independent bookstore opened in 1979, and after a few moves it ended up in this North Side neighborhood. Women & Children First has thousands of books dedicated to its mission of feminism. Join one of the shop's book groups for some food for thought. Book group options include Family of Women, Social Justice, Classics of Women's Literature, and more. If you have kids, stop by on Wednesday mornings for story time.