Chicago's Fulton Market District is a Neighborhood on the Rise
Chicago's Fulton Market District is a Neighborhood on the Rise
With big-name tenants like Google and Dyson already there, and McDonald's new headquarters on the way, Sterling Bay's Fulton Market building and the surrounding area in the West Loop could be Chicago's next hot neighborhood. And as Crain's reports, the area's rising real estate costs support that prediction.
The industrial area that was once Chicago's meatpacking district is evolving into a vibrant retail corridor, which some say could eventually resemble and retail-dense Bucktown.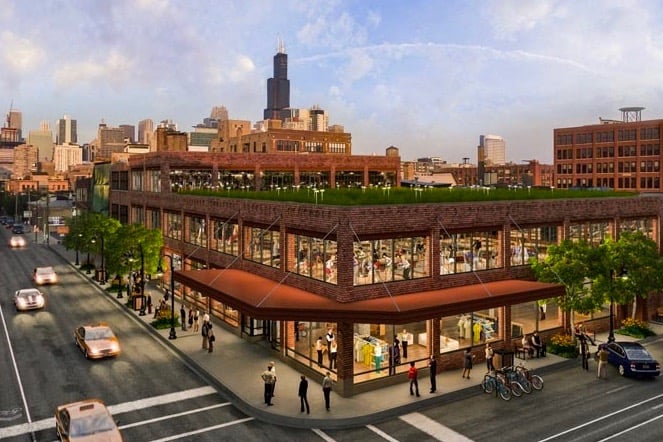 Besides Google adding more workers to its Fulton Market office and McDonald's rising nearby, developer R2 is redeveloping the former Isaacson & Stein fish market at 800 W. Fulton Market to make way for retailers and restaurants. The same developer also owns properties on Washington, one of which may house a health club and the other is a condo that may get a daycare center on its ground floor.
National retail chain Anthropologie recently signed a lease in the area not far from where its sister store, Free People, opened in May. Some smaller retailers are moving in, too, like the locally owned men's apparel store Mugsy Jeans.
Accordingly, commercial rents are on the rise: Crain's says for restaurateurs and apparel retailers, current asking prices range from $70 to $100 a square foot.