National Local Life
Consider Moving to These 4 Cool Neighborhoods in Raleigh
There are many Raleigh neighborhoods that boast historic architecture, vast greenspaces, unique shops, and delicious farm-to-table eateries. It's a small city that offers a hometown feel and a sense of community.
With that being said, when searching for which neighborhoods are "the coolest," there are just a handful that achieve that spirit; two of them are more traditional and historic, while the other two are up-and-comers that are making a lot of noise.
Here are four cool neighborhoods in Raleigh, North Carolina worth considering.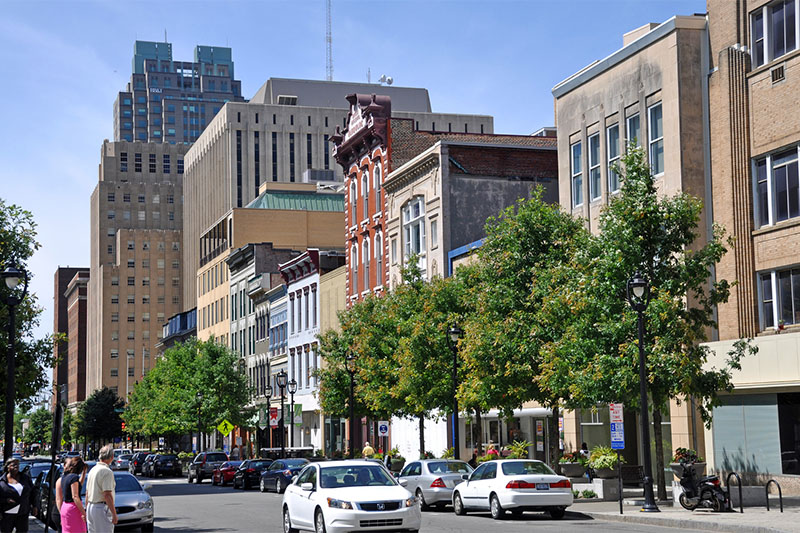 Named after the point where five historic neighborhoods—Bloomsbury, Vanguard Park, Hayes-Barton, Roanoke Park, and Georgetown—converge at Glenwood Avenue, Whitaker Mill Road, and Fairview Road, Five Points is characterized by the colorful Craftsman bungalows that were popular during its early days in the 1920s. All five developments were planned communities dreamed up by the Progressive Reformers of Raleigh, who wanted efficient and relaxed living options as an alternative to the hectic urban lifestyle.
This neighborhood is characterized by its small-town feel: bungalows, small churches, leafy parks, tree-lined streets, lovely shops, and many lemonade stands, all within a two-mile walk from any point within its borders. It blends a traditional, historic atmosphere with a creative and artsy vibe, all just minutes from Downtown Raleigh.
Part of what makes this neighborhood cool is its combination of old and new, both in its housing options as well as its attractions. Five Points includes single-family homes and attached homes that come in different styles and price points, ranging from cottages or Craftsman-style homes to recently renovated three-story townhomes.
Local breweries and creative artisans are opening their doors next to long-time favorites, but the one thing they have in common is an offbeat and quirky sense of style. The neighborhood offers charming French bistros and retro buildings like the locally owned and operated Rialto Theatre, which was established in 1942 and screens classic films and current indie movies as well as its weekly midnight screening of "The Rocky Horror Picture Show."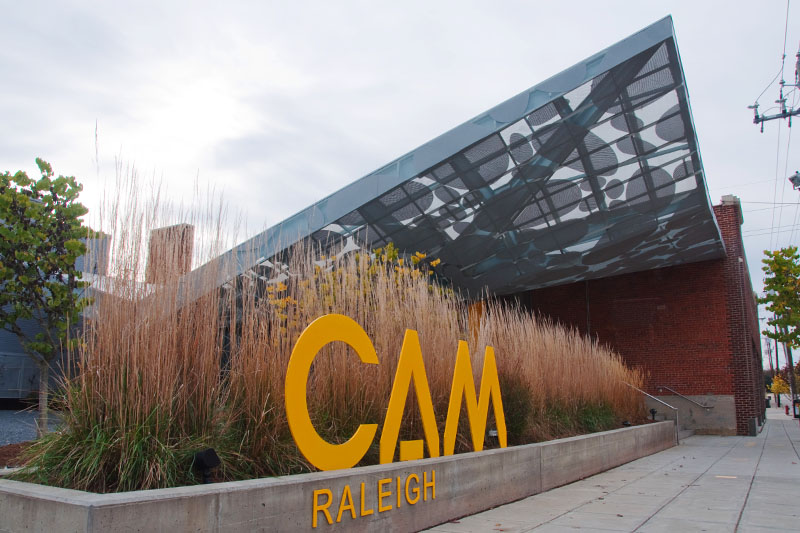 Of Raleigh's "cool" neighborhoods, Boylan Heights is truly the most residential. One of Raleigh's earliest planned suburbs, Boylan Heights offers mature trees, spacious lots that allow for broad front porches, gently curving streets, and rear alleys that provide hidden access to garages.
Unlike the other neighborhoods on this list, Boylan Heights doesn't have many shops and restaurants, which has helped preserve its quiet, sleepy atmosphere. But thanks to its proximity to Downtown Raleigh, residents are just a short drive away from some of Raleigh's most popular nightlife spots, as well as the Red Hat Amphitheater and the Contemporary Art Museum Raleigh.
The close-knit community has become a hub for creative, entrepreneurial activity. A number of video production and communications firms are based in the neighborhood, as are art galleries, designers, artists, photographers, and other craftsmen. No doubt this artsy population has contributed to the popularity of the neighborhood's annual ArtWalk, now entering its 27th year.
In addition to the Art Walk and other local events, the neighborhood's active association organizes support for Service Raleigh activities, prepares breakfast for a women's shelter once a month, and raises funds for nearby nonprofit projects. It also produces a neighborhood newsletter, organizes the Neighborhood Watch, and—in the true small-town spirit—runs the Garden Club and Welcoming Committee.
Despite teetering on the edge of Downtown, Boylan Heights remains a bucolic retreat, which is why it's also one of the city's pricier neighborhoods with a median sale price of in the low $500s, according to Neighborhoods.com data. With a mix of Craftsman bungalow, Queen Anne Revival, Dutch Colonial, and Italianate architecture, as well as some modern condos, this neighborhood is sure to offer plenty of dream home options for prospective buyers.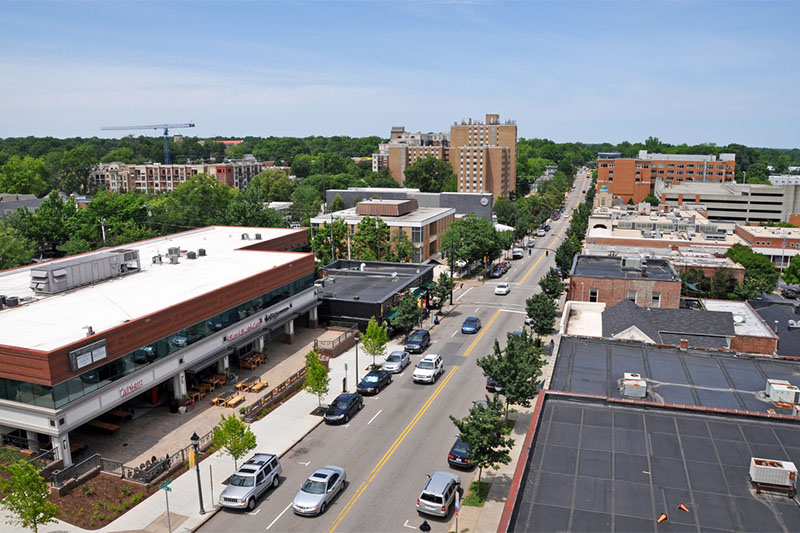 Sandwiched between the tranquil retreats of Boylan Heights and Five Points is Glenwood South, a neighborhood that has built up significantly in the last couple of decades. This part of town is not for the faint of heart—or at least not for the early-to-bed, early-to-rise crowd.
Residents move to Glenwood South to be part of the action, as it's the part of town with the most big-city amenities and attractions. Lined with restaurants, bars, dance clubs, breweries, and new luxury condominium towers, this neighborhood has its finger on the pulse of Raleigh.
Just 20 years ago, this area was a bunch of abandoned warehouses, dominated by a dairy farmers' cooperative from the 1920s that closed in 1996. One of the first structures to be renovated on Glenwood South, it now houses office space, bars, and restaurants, and its opening in 1998 spurred the area's development.
Today, this is the part of Raleigh where creative professionals choose to work, play, and sleep—often walking from one spot to the other. Long-time (and quite traditional) favorite eateries like 42nd Street Oyster Bar, Char-Grill, and Hibernian Pub have been joined by Azurelise Chocolate, The Cupcake Shoppe, Raleigh Beer Garden (world record-holder for most beer taps in one location—at 360 and counting), Ugly Monkey Party Bar, and the recently opened, much-anticipated Morgan Street Food Hall.
With more residential units, restaurants, and retail spaces opening—all within a few square blocks—this neighborhood truly is a "scene," so be forewarned that traffic and parking can be a nightmare on weekends (and on many weekdays, as well).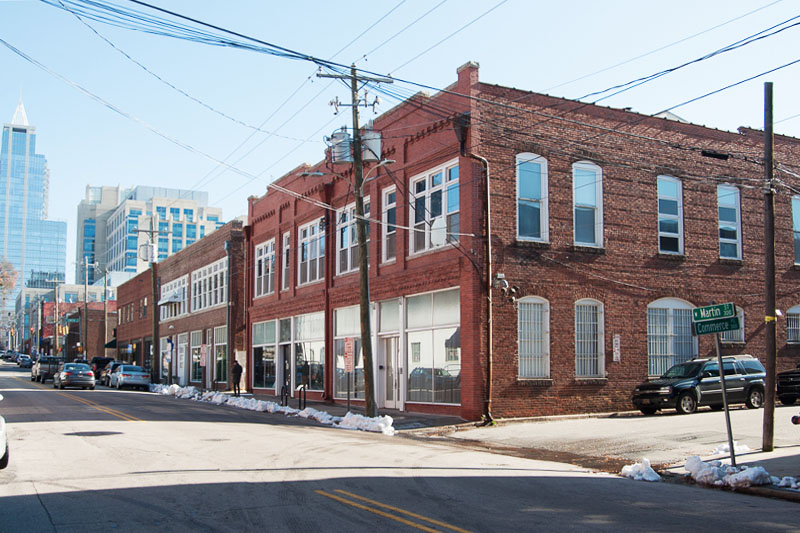 Raleigh's Warehouse District is one of the dozens of neighborhoods in the United States that's on the rise. And yes, the buzz on the Beltline (both inside and out) is that Raleigh's Warehouse District is poised to become the next big thing.
Six blocks of red-brick industrial warehouses are quickly being transformed into innovative cuisine destinations, art galleries, and tech companies like Citrix and Designbox. The gamechanger for the neighborhood may be the recent completion of Raleigh's Union Station, a track and rail infrastructure that will serve Amtrak as well as offer four daily trains to and from Charlotte. The station is touted as offering "future transit" opportunities as well.
While the area was first eyed as ripe for nightlife venues, business and residential real estate developers saw its mixed-use potential and began converting the warehouses to lofts and luxury apartments and condominiums, like those at The Fairweather and The Dillon (which is built on the site of the old Dillon Supply industrial distributor adjacent to Union Station).
Like many renovated warehouse districts around the country, it's attracting an eclectic, diverse group of residents and retailers: The Visual Arts Exchange is located in the district, as is Cirque de Vol Circus Artists' Studios. Old-school Raleigh eateries such as Humble Pie and The Pit Authentic Barbecue have been joined by the much-lauded vegetarian restaurant The Fiction Kitchen and Jose and Sons' farm-to-table contemporary Mexican fare.
With 81,000 square feet of retail space currently under development and its easily walkable distance from Raleigh's downtown main (and much more traditional) drag of Fayetteville Street, the Warehouse District may be Raleigh's most unpredictable neighborhood yet.