Dallas-Ft. Worth Neighborhood News
Construction Starts on $450M Dickies Arena in Fort Worth
After a groundbreaking ceremony April 17, construction is underway on the new $450 million, 14,000-seat Dickies Multipurpose Arena, next to the 81-year-old Will Rogers Memorial Center in Fort Worth's Cultural District.
The City of Fort Worth, Tarrant County, the State of Texas, several foundations, organizations and individuals — such as local billionaire Ed Bass — helped fund the multimillion dollar project. Once complete, Dickies Arena will be owned by the City of Fort Worth and managed by the nonprofit Multipurpose Arena Fort Worth.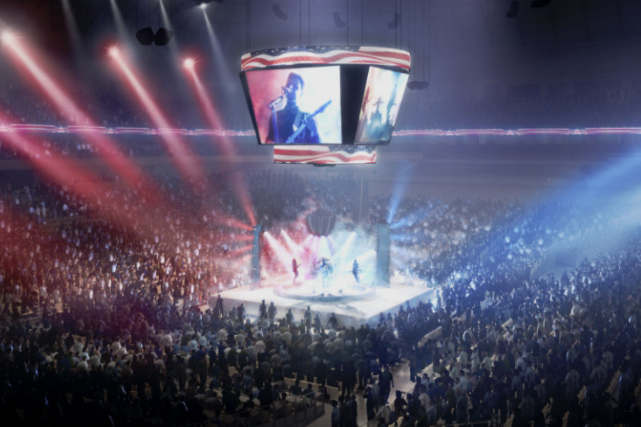 The arena will be solely designed by David M. Schwarz Architects, with Dallas-based HKS as the architect of record. Upon completion in November 2019, the arena will host sporting events, concerts, and serve as the new home of the annual Fort Worth Stock Show and Rodeo.
Williamson-Dickie Manufacturing Company submitted the winning bid for naming rights for the arena, which, according to the Fort Worth Star Telegram, is expected to be one of the city's top tourist draws for a wide range of events.
Philip Williamson, chairman and CEO of Williamson-Dickie, says having his company's name associated with the new arena is a "natural fit." The almost 100 year old work-clothier, world famous for its overalls, is a longtime sponsor of the Rodeo. "We're committed and passionate about continuing to ensure Fort Worth remains one of the fastest growing cities in the nation," he said. "We couldn't be prouder to have the Dickies name on an arena, that will become one of the most recognizable landmarks in the city," he said on the day of the announcement.
Shortly after the arena name was announced, the NCAA announced it will host the 2022 NCAA men's basketball first and second rounds. Because there has not been so large a facility in Fort Worth for many years, the community hasn't hosted an NCAA men's basketball tournament game since 1970.