Chicago Neighborhood News
Cubs Team Owner to Help Bring New Soccer Team to Lincoln Yards
Developer Sterling Bay has formed a joint venture with Chicago Cubs team owner Tom Ricketts to bring a new United Soccer League team to the stadium at Lincoln Yards, according to a press release.
The Ricketts, who bought the Chicago Cubs in 2009, co-own the new sports team, which will play games at the 20,000-seat stadium planned for the Lincoln Park and Bucktown development.
"We couldn't be more excited to be working with the Ricketts family to bring this project to life. With their deep expertise in sports franchising, the Ricketts are an ideal partner for us to collaborate with and energize Chicago sports fans with a new local team to rally around," said Andy Gloor, Sterling Bay's managing principal, according to the press release.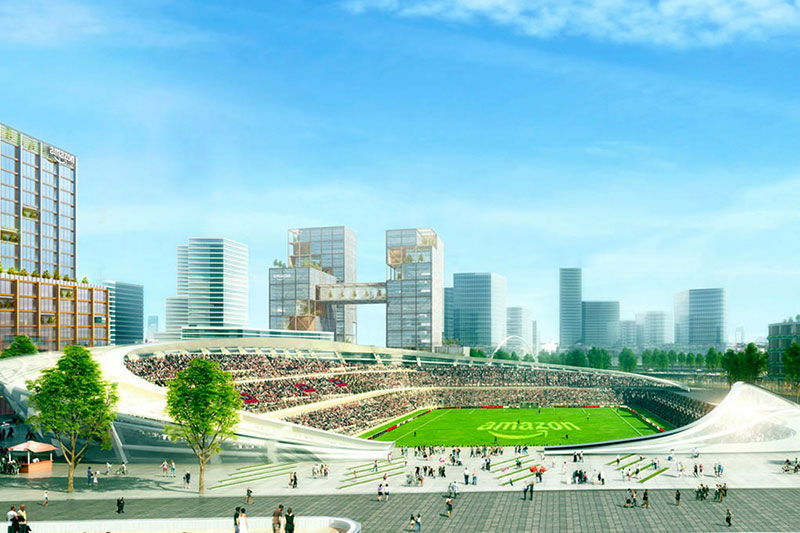 The stadium, which will also host other events like concerts, is likely to have a retractable roof, according to the Chicago Tribune. The city's new soccer team will likely kick off in 2021.
"Sterling Bay is a tremendous partner and the USL has a great vision for meeting the demands of passionate fans and growing soccer's fan base," said Tom Ricketts, according to the press release.
When the Ricketts bought the Chicago Cubs, they didn't stop there. The family had a major part in transforming Wrigleyville with new developments. The North Side neighborhood is barely recognizable compared to what it was even just a decade ago.
The iconic ballpark is in the midst of a five-year, $600 million revamp that covers new signage and significant structural updates. Plus, the Cubs partnered with insurance company Gallagher, which means the brand new Park at Wrigley now goes by Gallagher Way. The posh Hotel Zachary opened less than a mile away from the ballpark and brought with it a slew of restaurants new to the neighborhood. Down the street at Addison and Clark, a major retail and residential development is underway, bringing a movie theater, gym, apartments, and more to the neighborhood.
The Ricketts are directly involved in the renovation of Wrigley Field, the development of the new hotel, and the consolidation of the neighborhood's classic rooftop venues, according to Curbed Chicago.
Having made so much of a footprint in Wrigleyville, it would not be surprising to see the Ricketts take an interest in the areas of Lincoln Park and Bucktown outside of the Lincoln Yards development. If Amazon decides to land there and the Ricketts take an active interest in development, Lincoln Park and Bucktown could look very different a decade from now.