Dallas 'Made the Playoffs' With Spot on Amazon's HQ2 Short List
The second round begins on competing for the economic development deal of a lifetime, Amazon's second headquarters (HQ2). According to Amazon's short list of the top 20 cities vying for the prize, Dallas' competition has significantly narrowed from 237 other areas to only 19.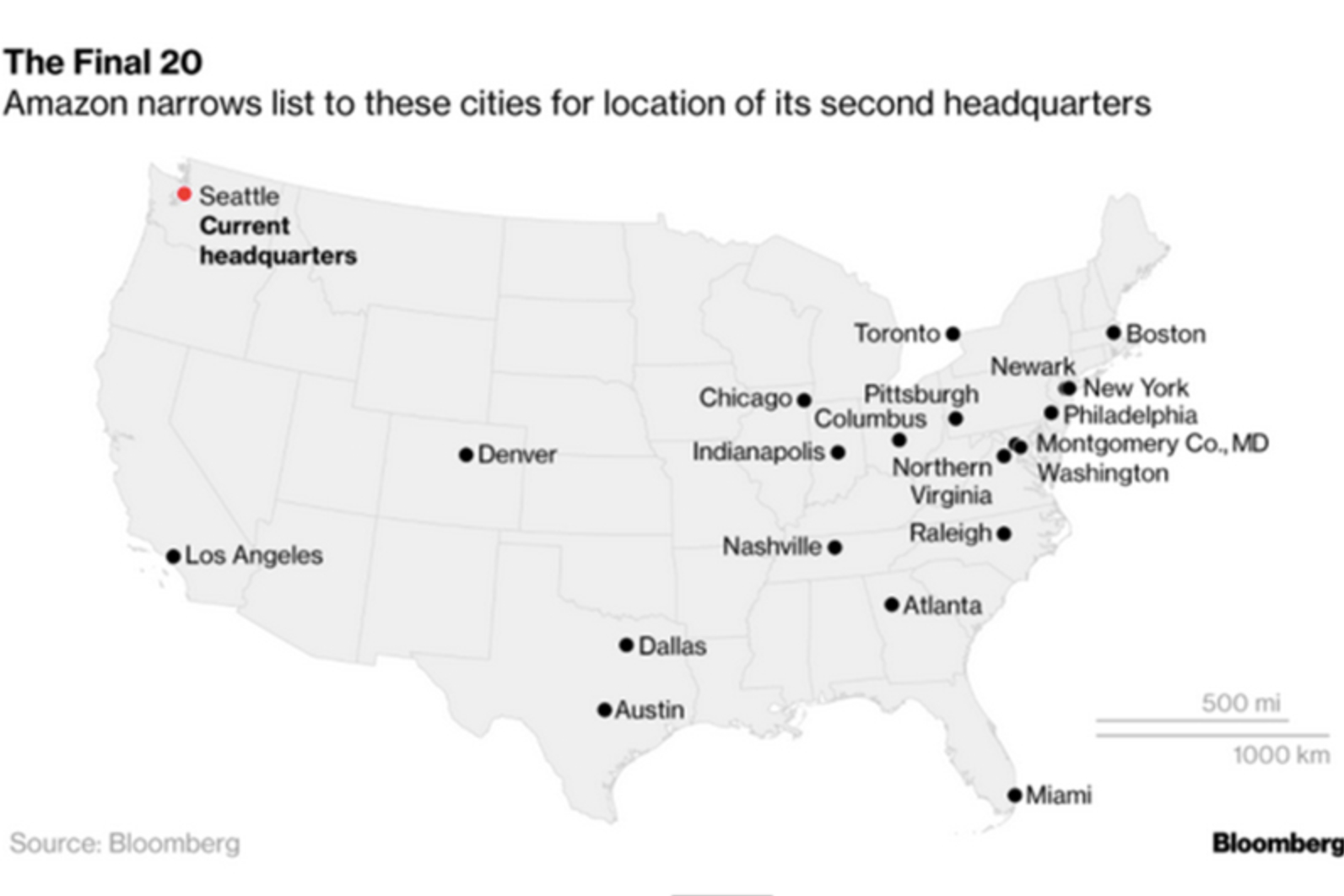 In addition to Dallas, the newly released shortlist includes Atlanta; Austin; Boston; Chicago; Columbus; Denver; Indianapolis; Los Angeles; Miami; Montgomery County, Maryland; Nashville; Newark, New Jersey; New York; Northern Virginia; Philadelphia; Pittsburgh; Raleigh, North Carolina; Toronto; and Washington, D.C.
Amazon said in a statement that it evaluated each of the bids based on the criteria it previously outlined, such as proximity to a major airport, ability to attract tech talent, and a suburban or urban area with more than 1 million people.
In the coming months, the company said, it will work with each of the locations to "dive deeper" into their proposals, obtain more information, and evaluate how the city could accommodate Amazon's hiring plans and benefit its workers and the local community.
Dallas Mayor Mike Rawlings is geared up for the second round of competition. In an interview following the HQ2 announcement, he told the Dallas Morning News that he planned to call Amazon to learn more about the next steps.
"They're going to tell us a new hoop to jump through, and we will readily and happily do that," Rawlings said. "We made the playoffs. Now we've got work to do."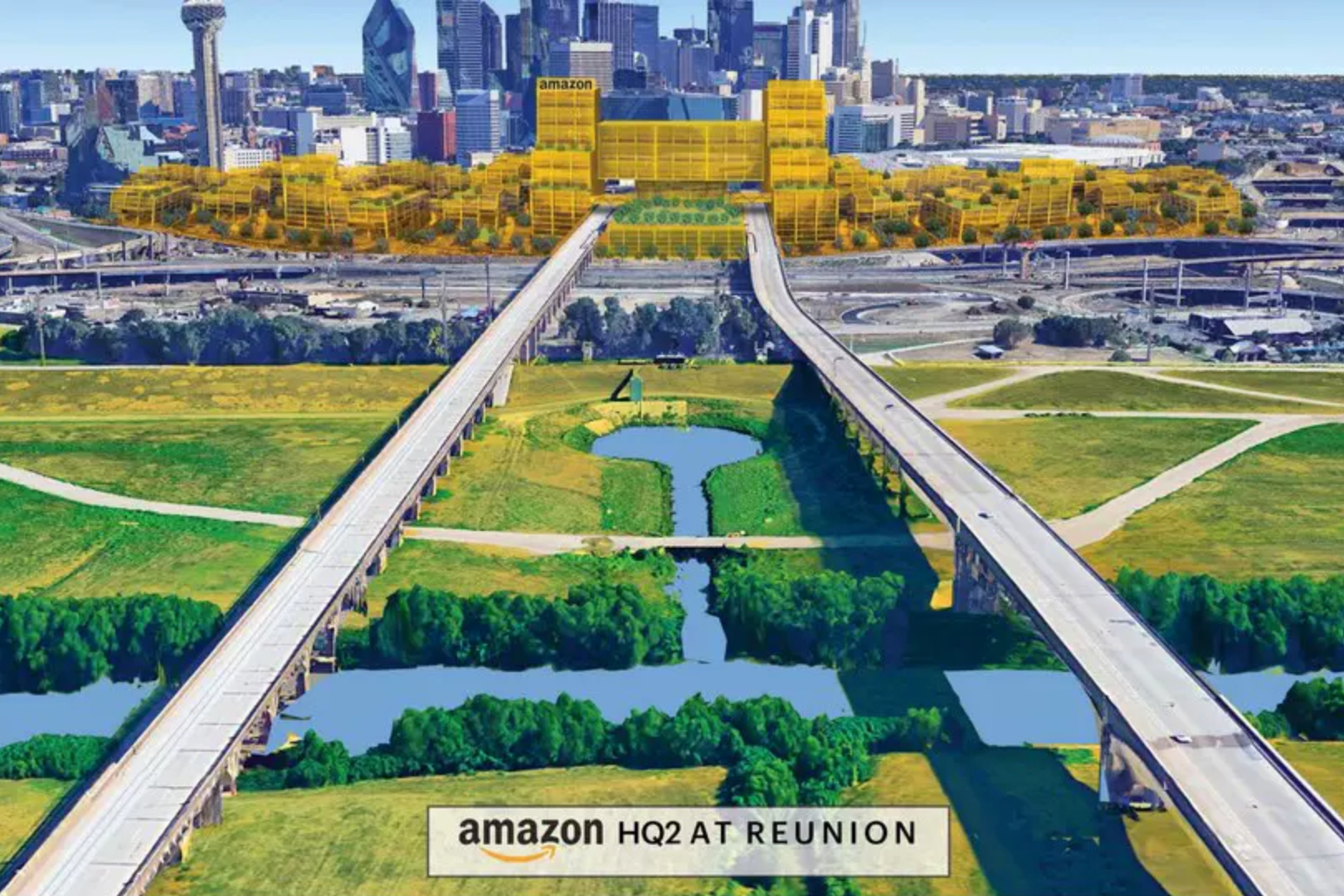 Landing the large-scale Amazon HQ2, which will be equal in size and scope to the company's headquarters in Seattle, is worth jumping through a few hoops for. And Dallas is a fierce competitor with a track record to prove it, which earned the city the No. 3 spot on the 2017 Milken Institute study of the best performing metro regions for creating and sustaining jobs.
In 2016, Dallas had a bumper crop of major corporate relocations, including Toyota North America Headquarters, that collectively added 100,000 new jobs to North Texas. Amazon's HQ2 is projected to single-handedly add 50,000 new jobs and sink millions into its new facility.
When Amazon opened bids for its HQ2 in September of last year, Randy Cooper, vice chairman of the commercial real estate firm Cushman & Wakefield, likened the deal to "one of the more famous real estate stories for the modern era." He said the economic impact would be the equivalent of the Toyota, Liberty Mutual, JPMorgan Chase, and State Farm Insurance relocations rolled into one — in addition to all companies with large new office centers in the Dallas area.
Though the Dallas Regional Chamber of Commerce packaged and submitted the city's bid, it worked hand-in-glove with the Fort Worth Chamber to assimilate regional developmental site proposals that fit the Amazon brand. The 36 sites presented ranged from the Dallas Smart District skyscraper campus and Victory Park in the downtown urban core to Panther Island in Fort Worth, the Valley View Mall area, and a Richardson-UT Dallas collaboration in the Telecom Corridor technology hub.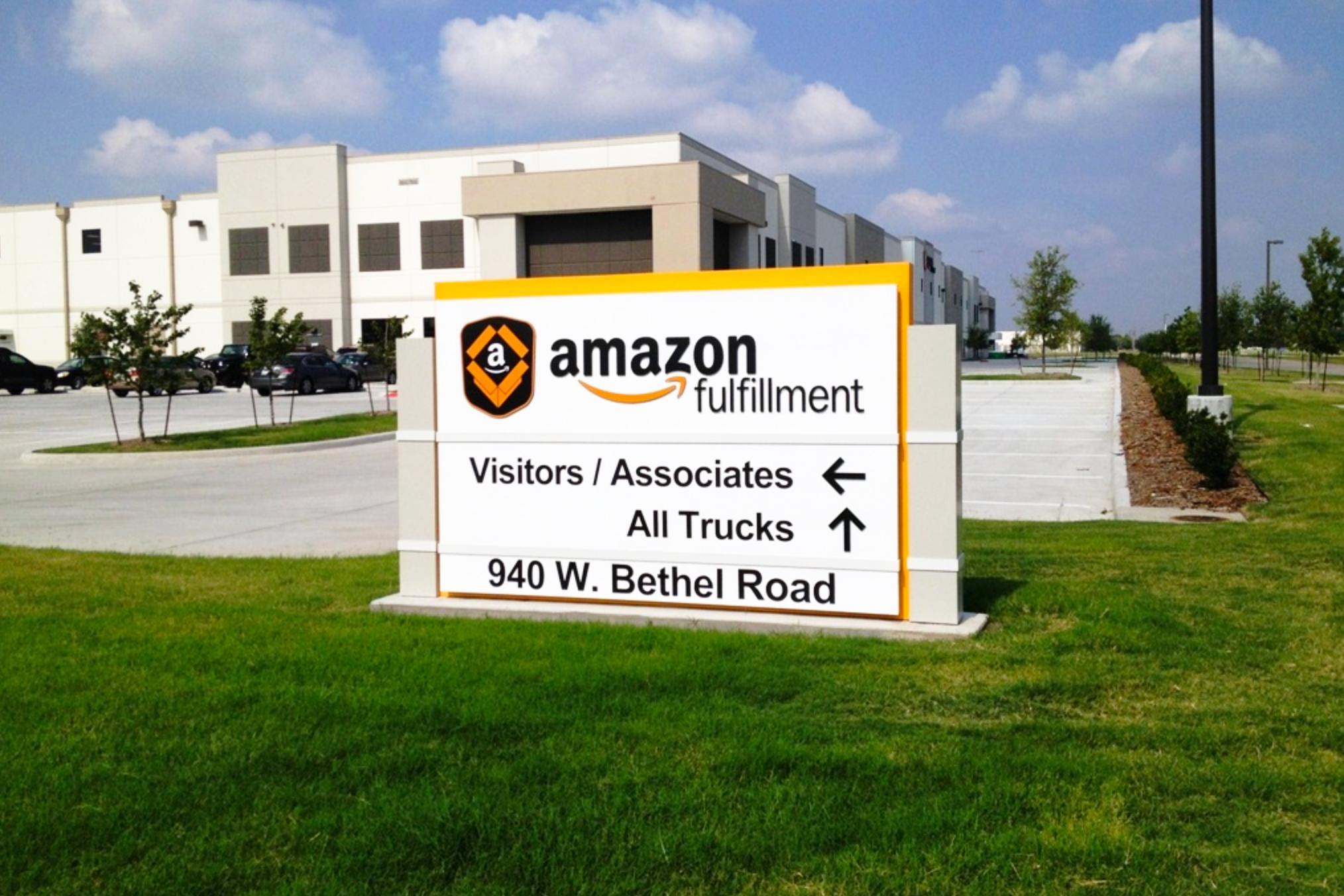 Despite its slick presentation, Dallas brings a lot of pluses to the bargaining table. North Texas is one of the most affordable metros in the U.S. Its business-friendliness is evident in a booming economy, and it already has a relationship with Amazon via several local Amazon facilities.
Living options run the gamut from downtown and close-in urban neighborhoods to numerous suburbs and the wide, open spaces of nearby country life. And between pro sports, the arts, amusement venues, outdoor activities, and a broad range of shopping, dining, nightlife, and entertainment, the Dallas-Fort Worth culture is hard to beat.
Other contenders for HQ2 are touting financial incentives they've offered Amazon as part of the deal. Before Chris Christie left office as New Jersey Governor, he proposed a $7 billion package. Illinois and Chicago have jointly offered more than $1 billion in breaks. But Texas Governor Greg Abbott and Rawlings are keeping their cards close to the vest.
When asked on MSNBC what financial incentive Dallas is offering to lure Amazon's HQ2, Rawlings just smiled and said, "Dallas won't be overbid."
While the winner should be announced later this year, Big D has an excellent chance of landing the Big Deal.