Despite Hurricane Harvey and an Oil Downturn, the Houston Housing Market Remains Hot
The past few years have been challenging for Houston, as fluctuations in the global oil markets have impacted the local economy. Houston survived the economic downturn but found its greatest challenges in the form of Hurricane Harvey, which dropped a record amount of rain across the city and surrounding areas. In the aftermath, residents were forced to deal with extensive flood damage, particularly in areas toward the Addicks and Barker dams.
Following Harvey, real estate experts anticipated home sales to remain in decline for some time, but as the Houston Business Journal reported, the city's residential real estate market bounced back faster than many experts anticipated. In fact, the city of Houston went on to have its strongest home sales on record. In their follow-up to their coverage of Hurricane Harvey's impact on the area, the Houston Business Journal reported that the Houston housing market performed far better than anticipated.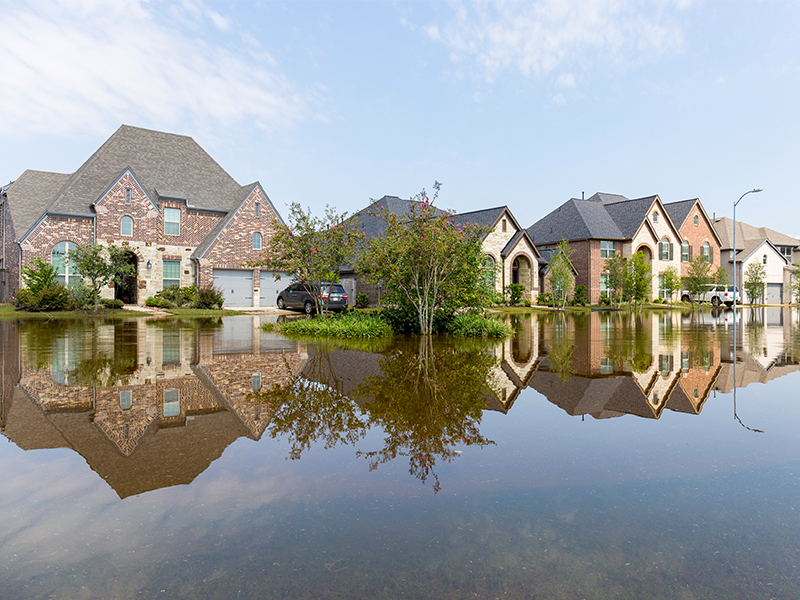 Citing data from the American Association of Realtors, the report says single-family home sales improved year-over-year by 3.5 percent while setting a record for sales, with a total of 79,117 homes being sold off in 2017. That beat a previous record that had just been set in 2016. The total property sales for the city also set a record after improving by 3.5 percent over the previous year.
Houses sold across Houston reached 94,727, again beating the previous all-time high set only recently, in 2016. The demand for homes in the area continued to increase, leading to an increase in the average sales price on homes in the area. Home prices typically rose by 2.9 percent over 2016, with the average price reaching $291,340. Meanwhile, the median price on homes also rose to $229,900, an increase of 3.8 percent. Comparing just December 2017 against December 2016 reveals that the sale of single-family homes were up by 4.1 percent.
The only area in which Harvey truly had a lasting, negative impact was on the total housing inventory on the market. Harvey restricted the supply of homes available as parts of the city struggled to resume building residential properties. As a result, the total listings on the market dropped by 2.2 percent over the previous year. What all these numbers mean is that the Houston market remains hot and demand remains high, but there are simply fewer homes available for sale. The lack of housing inventory may be contributing to the increase in home prices.
Home buyers looking to locate into the Houston area may want to make the move before the market becomes even hotter. As homes continue to sell and the oil economy continues to recover, Houston will be poised to attract even more residents. However, home prices may ease a little as more homes come back onto the market following the Harvey recovery.