Chicago Real Estate
Discover the Neighborhood Vibe of Chicago's Humboldt Park
Humboldt Park is a mix of open space and urban development. In the past, it's been overshadowed by neighboring Logan Square and Wicker Park, but as prices continue to climb in those neighborhoods, Humboldt Park's star is on the rise.
The median sale priceof a home in Humboldt Park is $391,750, which is significantly less than the median sale price in both Logan Square ($400,000) and Wicker Park ($500,500).
Data from the Institute for Housing Studies at DePaul University found the price of single-family homes rose 21.5 percent in Humboldt Park and Garfield Park in the last quarter of 2016, according to WTTW Chicago Tonight.
The 606, which runs right along the neighborhood's northern border, could be a significant factor in the rising home prices. Most of the new single-family homes going up in the eastern part of the neighborhood are clustered around the elevated trail, according to Bisnow Chicago.
To get an idea of why people love Humboldt Park's vibe, check out what there is to do and what new projects are coming to the neighborhood.
A New Cafe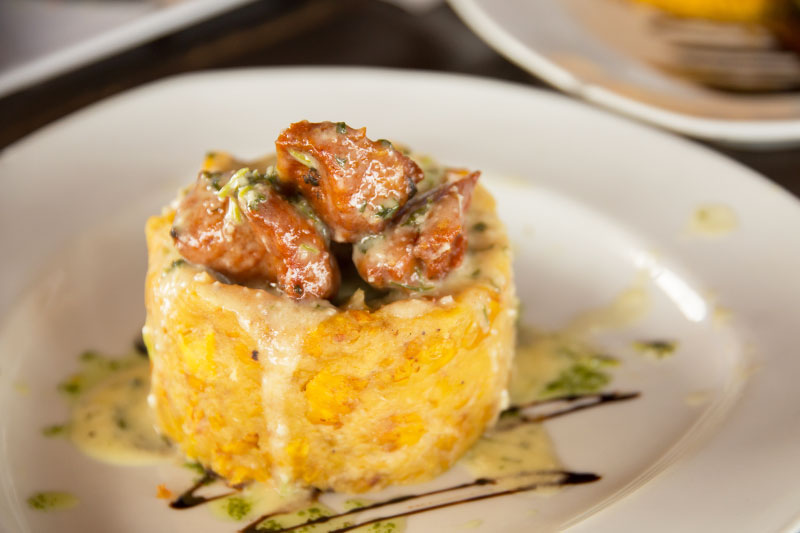 You know a neighborhood is starting to hit its trendy stride when it gets its very own avocado toast restaurant. Antojos & Shakes opened its doors this summer—and yes, it does have avo toast on the menu, but it does a lot more than that. Located at 2627 W. Division St., the family-owned business has a menu inspired by Puerto Rican cuisine. Come to Antojos & Shakes for breakfast, lunch, coffee, and snacks.
Plans for a New Concert Hall and Supper Club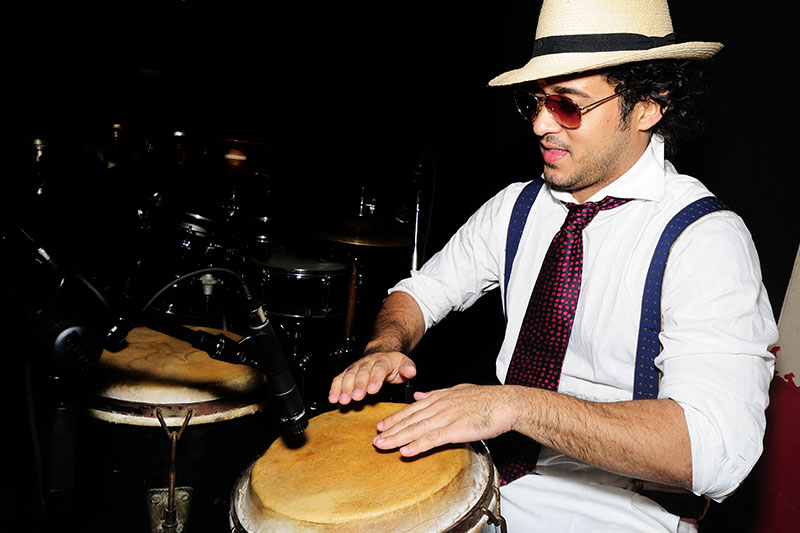 While the neighborhood just had a new restaurant open its doors, an even bigger project is around the corner. Division Street Hospitality Group is gearing up to launch a Latin-focused concert hall and supper club at 2435 W. Division St., according to the Chicago Tribune.
The $10.5 million project will be named Radio Rumba. Division Hospitality Group includes real estate developer David Herrera, marketing leader Cesar Rolon, and the former owner of the Rumba in River North. According to the report, Herrera hopes Radio Rumba will be the "Latin version of Chicago's House of Blues."
Eventually, Radio Rumba could be joined by a comedy club, a distillery, and a radio station, the Chicago Tribune reports.
A Climbing Gym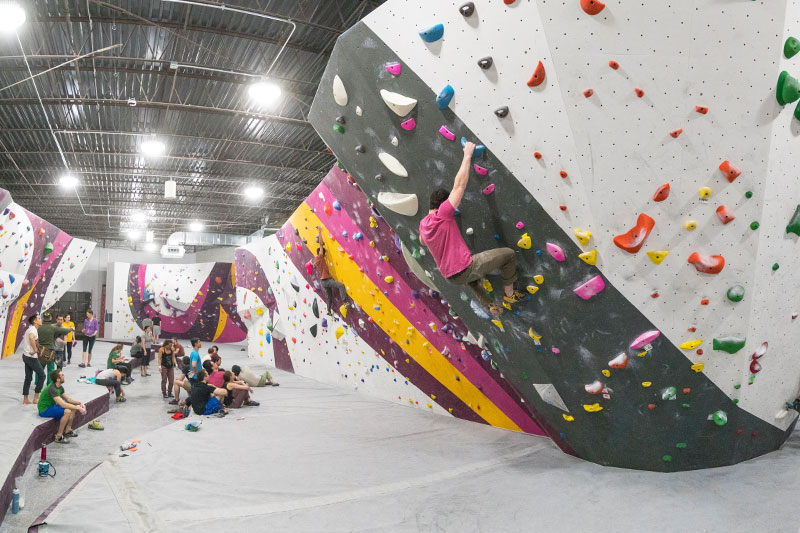 Humboldt Park has a place to work out, but it comes with a twist. Instead of lifting weights or hitting the treadmill, First Ascent Climbing & Fitness features colorful climbing walls. At the Humboldt Park location, the walls are all designed for "bouldering," a type of climbing done without a harness. The gym welcomes new and seasoned climbers. In case you're looking for a little exercise closer to the ground, First Ascent does have a small area with free weights and traditional exercise machines, as well as regular yoga classes.
Paseo Boricua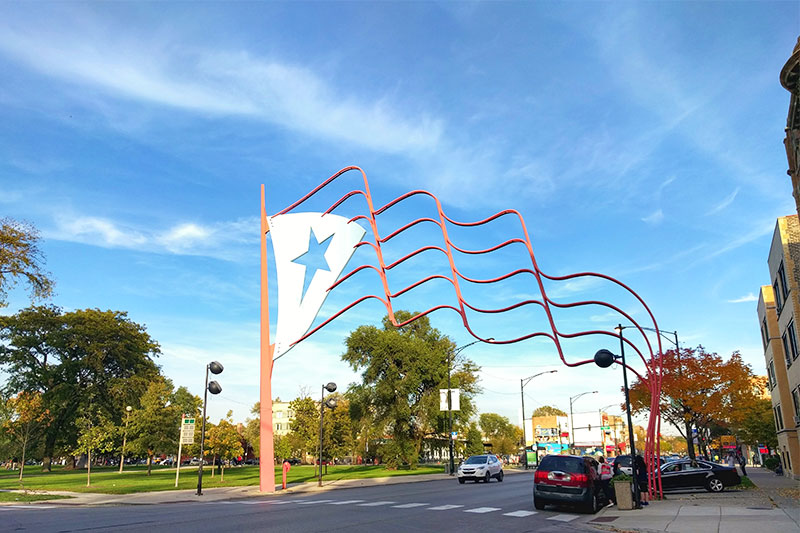 Humboldt Park is a hub of Puerto Rican culture. Six blocks of Division Street in Humboldt Park goes by the name of Paseo Boricua, or "Puerto Rican Promenade." The six-block area is bookended by two steel sculptures of the Puerto Rican flag. In this section, you'll find nearly 10 Puerto Rican restaurants (try Cafe Colao or La Plena for starters) and the National Museum of Puerto Rican Arts and Culture. The museum, founded in 2002, has three galleries and multiple performance spaces that honor Puerto Rican culture.
The Park
Chicago has some of the best parks in the country, and it's easy to see why when you visit this neighborhood park. The park that shares a name with its neighborhood spans 219 acres. At Humboldt Park, you'll find historic buildings including the field house, boathouse, and Humboldt Park Stables (home of the National Museum of Puerto Rican Arts and Culture). The park is also home to multiple athletic fields (baseball, soccer, and tennis courts) and an expansive lagoon system with an inland beach.
The park offers neighborhood residents winding paths through its open space all year round. During the summer, Humboldt Park hosts events like Jazz City—a Latin jazz festival—the four-day Puerto Rican Festival and Parade, and summer camps for kids.