Homebuyers Guide Homeownership
Does being married matter when you're buying a house?
There's an old-school order to things. Couple meets. Couple marries. Couple buys a house. Couple has kids. But this is 2021.
As millennials are increasingly waiting to get married and have children, they may prefer to put a mortgage on it instead of a ring. In fact, a recent marriage and homebuying study from Coldwell Banker showed that one in four couples between ages 18-34 purchased a home together before they got married. When it comes to mortgage loans, however, there are few institutions more old-school than the big-name banks who often serve as lenders.
So, are they judging you that you're not married? Can they prevent you from getting a loan? The quick answer is no, they can't.
"As far as qualifying, we're gathering the same information whether it's a married couple or not," says Nathan Pierce, certified residential mortgage specialist and vice president of the National Association of Mortgage Brokers.
Many people don't want to let marriage delay them from getting a home—after all, the cost of a wedding can certainly eat into the cost of a down payment. But you may encounter a few differences as you navigate the pre-approval and loan application process with your unmarried significant other as a co-borrower.
Good Credit Matters More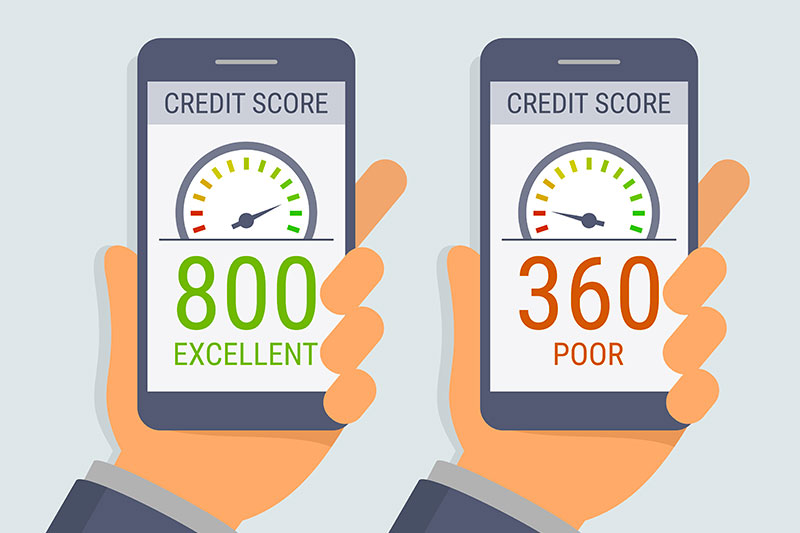 You don't need to be married to buy a home with someone. You can share a home loan with anybody: a friend, a sibling, a coworker, a partner, a spouse. All you need to do is apply jointly. However, remember that married couples are almost always considered as a single unit, which can be important when it comes to credit. Loan officers assess unmarried couples as individuals even when they apply for the loan together.
"Credit reports and information are the biggest differences that are going to come into play," Pierce says. Separate reporting adds more time and money to the process, too. "Now, instead of paying for one credit report, we're paying for two. There's also a lot of additional documentation along the way that will need to be done separately."
In terms of credit scores, Pierce says that if one partner has a low credit score, it could affect the amount for which the couple will be pre-approved. This is something lenders will look at whether you are married or not, he says.
"We're going to look at three scores for each borrower from the three credit bureaus for a total of six scores, then, we're going to look at the middle score for each borrower. Let's say Borrower A has a middle score of 720, and Borrower B has a middle score of 680. We're going to base what we're able to do for them off of that 680 score, and it's the same whether a couple is married or unmarried."
Sure, you could apply for a loan with your good credit score alone, knowing that your partner will pay his or her half, but that presents some snares, too, particularly when you're unmarried.
First, a loan officer will be looking at a single income as opposed to your joint income, which could affect the amount for which you'll be pre-approved. Second, the title will be in your name only. If anything were to happen to you, your partner could run into trouble keeping the house since it's not jointly titled in his or her name. Ownership issues rarely arise for married couples in the event of a spouse's death, Pierce says.
Ideally, you and your partner will work to establish good credit before you apply for a loan together. That way, you'll likely be pre-approved for a higher loan amount, receive better interest rates, and can avoid sole ownership on a title (more on that later).
Even More Scrutiny
While underwriters are already incredibly meticulous, unmarried couples tend to set off their Spidey senses. To make sure everything is in order before issuing a loan, underwriters may require more documentation and details from unmarried co-borrowers compared with married couples.
"Unmarried couples should be prepared to provide all requisite details to the loan processor and underwriters as quickly as possible to avoid postponing their closing date," Pierce says.
For example, married couples are allowed to approve a credit check for their spouses, but unmarried couples must provide consent individually. This can slow down the process on what's often already a tight timeline, Pierce says. Unmarried couples should be prepared to provide all requisite details to the loan processor and underwriters as quickly as possible to avoid postponing their closing date.
Titles and 'No-Nups'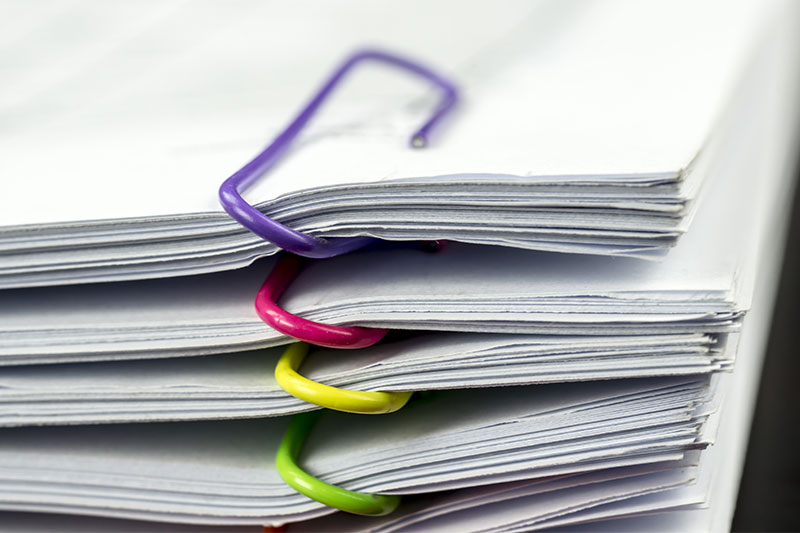 When a married couple purchases a property together, each spouse gets full survivorship, says Pierce, meaning that if one spouse died, the other would receive the property. "Each spouse is going to own 100 percent of the home," he says. "Their ownership overlaps. It's an automatic process."
But, when you're unmarried, full survivorship isn't automatic, and it's important to note the details of your title. Pierce says:
"A lot of times in these cases, they may have estates that are separate from each other, so they'll want to make sure the title is done in a way that if one passes away, it goes to the heirs they want."
There are three title options for unmarried couples to choose from, and it's not a one-size-fits-all answer:
• Joint tenancy: That's when each person owns an equal share and truly splits the home 50/50. This likely makes sense for most couples who put down the same amount for a down payment and have similar credit scores.
• Tenants in common: This means that partners own unequal shares of the property.
• Sole ownership: That means only one person is on the title and the other essentially pays rent on the property.
The title an unmarried couple possesses matters when one person dies or the couple breaks up. It's macabre but true; all relationships end one of these two ways. Let's say you paid the lion's share for a property and settled on a tenants in common title with your partner. If you were to pass away, the property may not automatically go to your partner, even if that's what you would have wanted.
A "no-nup" is a good idea in almost all unmarried property ownership endeavors: with the help of a lawyer, put down in writing your expectations and desires if something were to happen to either of you or your relationship.
"It could be boyfriend-girlfriend, boyfriend-boyfriend, mom and son, brother and brother," Pierce says. "A lot of times in these cases, they may have estates that are separate from each other, so they'll want to make sure the title is done in a way that if one passes away, it goes to the heirs they want."
Pierce also notes that titles can almost always be changed without affecting the terms of the mortgage. And even if a partner isn't on the mortgage, you can add them to the title, he says.
Don't Count on Common Law
Married couples who purchase a home together have many legal protections in place no matter how a relationship ends. Unmarried couples who have lived together for many years may assume they would receive those same protections under common law marriage. However, it's largely a myth.
Only a few states offer common law marriage protections, and many of those only apply to couplings prior to the 1990s or for inheritance purposes only.
States That Recognize Common Law Marriages
(Via Unmarried Equality)
• Alabama
• Colorado
• District of Columbia
• Georgia (if the partnership predates Jan. 1, 1997)
• Idaho (if the partnership predates Jan. 1, 1996)
• Iowa
• Kansas
• Montana
• New Hampshire (for inheritance only)
• Ohio (if the partnership predates Oct. 10, 1991)
• Oklahoma (if the partnership predates Nov. 1, 1998)
• Pennsylvania (if the partnership predates Jan. 1, 2005)
• Rhode Island
• South Carolina
• Texas
• Utah
Note that this list doesn't include many of the country's most populous states like New York, California, and Florida. Don't see your state on this list? Were you four years old in 1991 and thus not in a long-term relationship? Then think carefully about the title, and consider a no-nup.
It's Not As Scary As It Sounds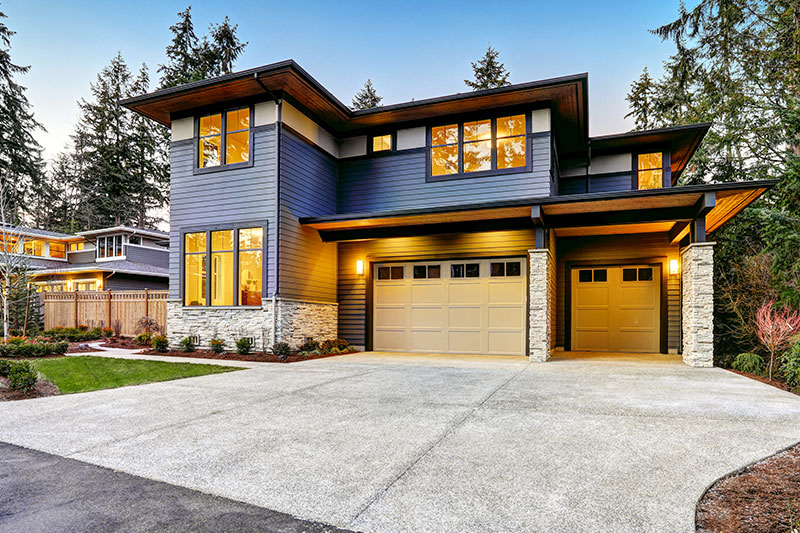 Even married couples must consider factors like credit scores, titles, and prenuptial agreements. Buying a home together is a big step, and it deserves careful attention whether you're married or not.
Once you and your partner are ready, a loan officer will guide you through pre-approval, and you'll be well on your way to scoring your dream home in your perfect neighborhood.