Eat Your Way Around the World Through D.C.'s International Restaurants
Eat Your Way Around the World Through D.C.'s International Restaurants
D.C. is an incredible melting pot of cultures. Tourists and locals alike get to benefit from that diversity through incredible food options. In D.C., you'll find restaurants representing world cuisines as typical as Italian and Mexican as well as more far-flung fare like Ethiopian and Indian Fusion.
To get your journey started, consider one of these eight international spots in the District.
Daikaya - Japanese
Located in Chinatown, Daikaya is one of D.C.'s many traditional ramen shops, but is argued by many to be the best of the bunch. Its small shop sits below the more upscale older sister, Izakaya, which serves traditional Japanese food. Daikaya is tiny and doesn't take reservations so folks will spend hours waiting for a table, which is a testament to the incredible ramen you'll get once you make it in. The soups are reasonably priced and each one is a treat. Go for the shoyu ramen with an extra ramen egg, because they are just that good.
El Centro DF - Mexican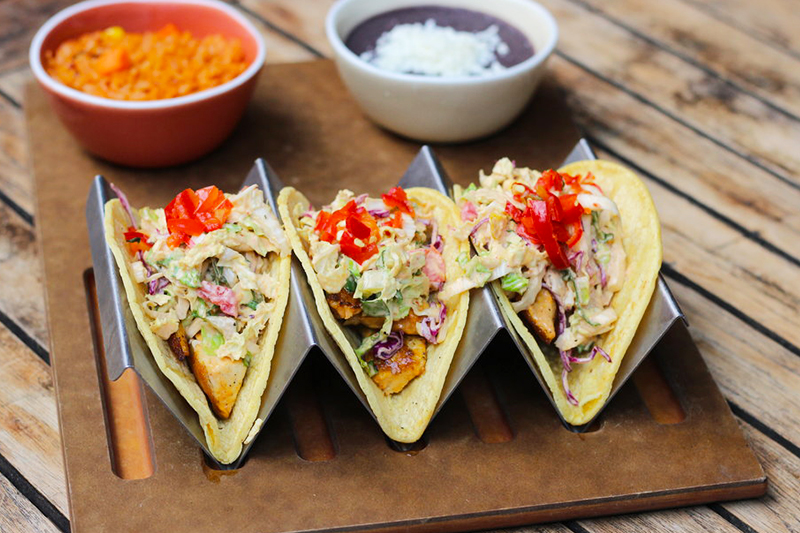 El Centro offers two locations in D.C. — one in Georgetown and another near Meridian Park. A satellite location can also be found in Ronald Reagan National Airport, should you need a strong libation before your next flight. Traditional tacos are served alongside strong margaritas and seasonal agua fresca. Stop in on Saturday or Sunday before 3 p.m. for an insane bottomless brunch that will keep you full for days.
Curry & Pie - Indian Fusion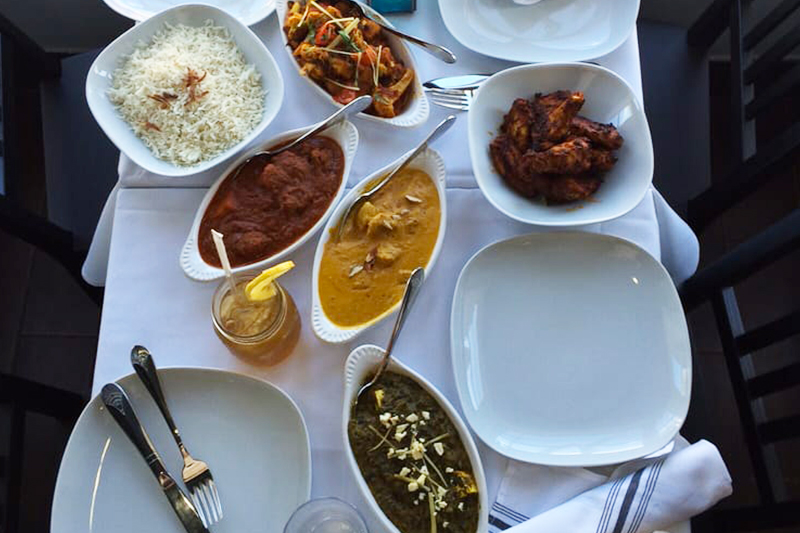 Curry & Pie is one of the more interesting concepts D.C. has to offer. The small, unimposing restaurant in Georgetown serves up traditional Indian fare alongside pizza, even fusing them together at times. The chicken tikka pizza replaces traditional red sauce with tandoori chicken tikka, topped with mozzarella, peppers, and onions. While they may not serve alcohol, order yourself a chai for two and you'll forget you ever wanted wine in the first place.
Zenebech Restaurant - Ethiopian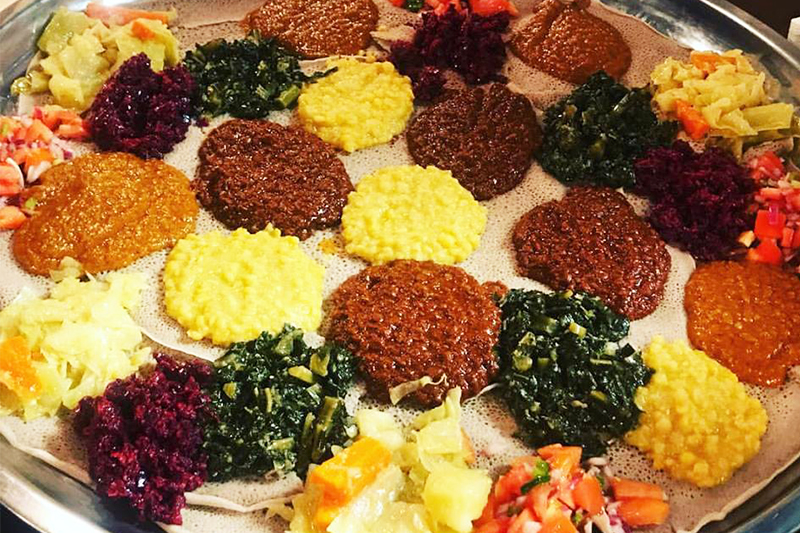 Zenebech began in 1993 as a small bakery near U Street, the "means of survival" for Zenebech Dessu and Gebrehanna Demissie after they were laid off, the restaurant notes on its website. In 2017, the restaurant moved to its current home in Adams Morgan, where they continue to serve up baked injera, as well as a growing carry-out menu of traditional Ethiopian food. Those with sensitivity to wheat need not worry — Zenebech even offers a gluten-free teff injera.
Paolo's Ristorante - Italian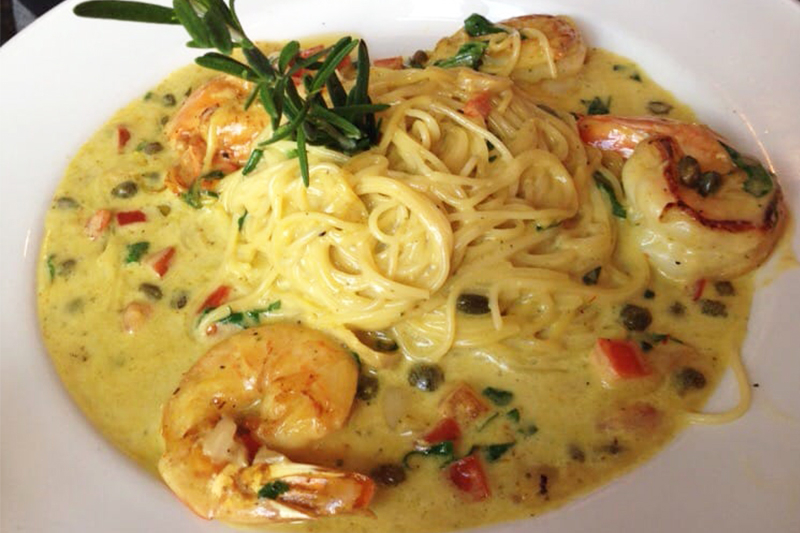 This Georgetown staple sits just across the intersection from the historic Martin's Tavern, but offers incredible pastas with a California twist. Pizza, risotto, and pasta runneth over at Paolo's, along with fresh, seasonal specials that rotate throughout the year. Dine here in the spring or autumn and take advantage of the outside seating along Georgetown's cobble sidewalks. You can even snag an indoor spot right next to floor to ceiling windows that swing open and let in the most Instagram-worthy wash of sunlight.
Greek Deli - Greek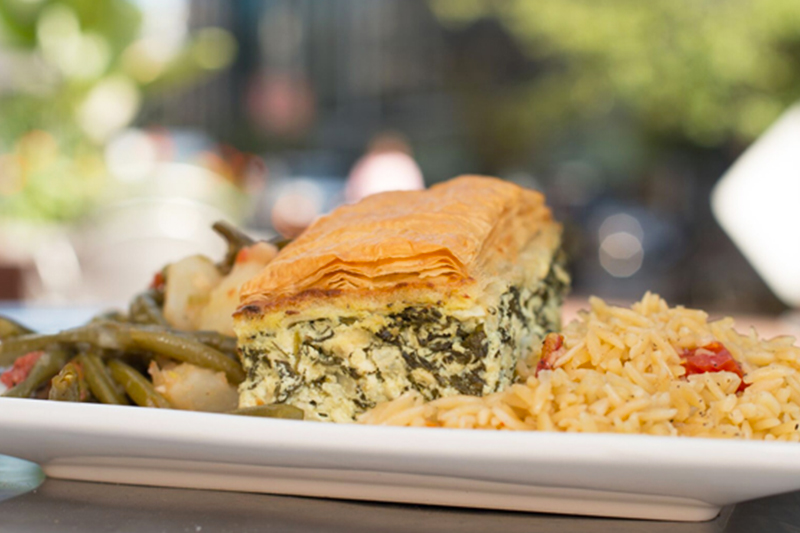 Don't walk too fast when you're trying to find Greek Deli for the first time, or you might just miss it. The teeny-tiny carry-out spot, captained by District legend Kostas Fostieris, serves up Greek classics like gyros, pastitsio, and avgolemono to hungry office workers near Farragut Square in the Golden Triangle. If you swing by for lunch, be prepared for a line spanning the width of the sidewalk and then some — even during frigid conditions. And if you're new, come with some thick skin and your order prepared — Fostieris has a tendency to tease the new folks who take too long to order.
Old Europe - German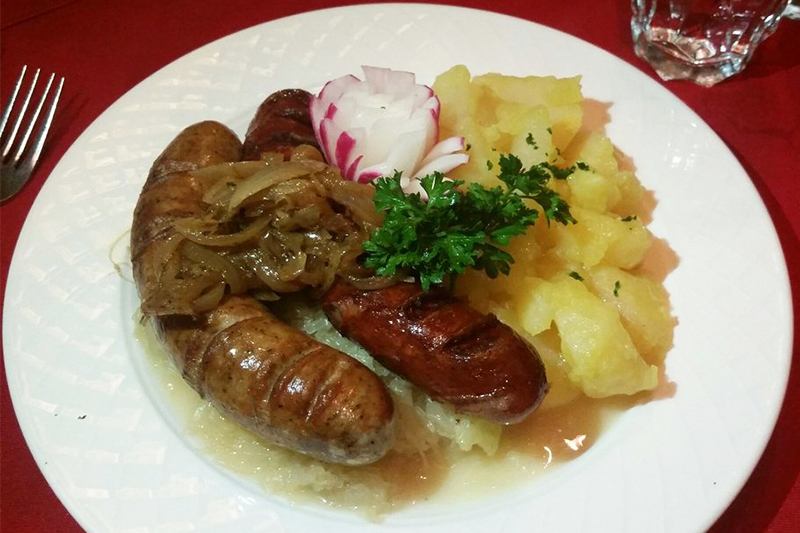 At Old Europe in Glover Park, your traditional schnitzels and all varieties of German sausage are served up by waiters dressed in lederhosen and dirndl, with classic German tunes playing in the background. The cozy, dimly lit restaurant is ideal for a romantic dinner, or an intimate meal with friends. Offering an impressive beer selection, Old Europe tends to be a place where you can relax and enjoy some good food and conversation.
Ambar - Serbian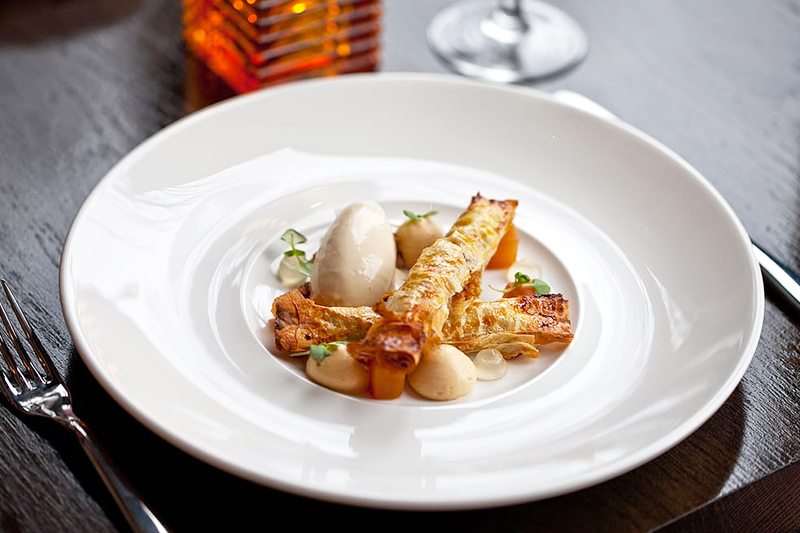 Michelin Guide mention Ambar has two locations in the D.C. area — one on Capitol Hill and a second just a short trip into Virginia in Clarendon. The restaurant serves up both new world and old world Balkan cuisine. There's no need to question its authenticity either; Ambar has its roots in Belgrade, the capital of Serbia. Their menu includes traditional kajmak, more familiar kebabs, and so much more.