Envisioning LA Infrastructure to Welcome Olympics 2028
You might have heard that the Olympics will be coming to Los Angeles in 2028. Locals are certainly excited, if not a little concerned, but there are some looming questions to consider. What will the city look like as a result of the 10-year build up to the event and how are the city's leading officials preparing for it?
At this year's FutureBuild conference, which gathered some of the world's leading innovative changemakers, the focus was on making Los Angeles smarter, cleaner, and more resilient. AECOM's Vice President Bill Hanway and LA Metro's CEO Phil Washington touched on various goals for the city over the next decade.
Hosting the Olympics is a massive task that usually comes with high risks. Unlike many projects throughout the city, which tend to go through lots of red tape and delays, a mega-project like the Olympics is another beast altogether. It's why bidding for a host city usually takes place 11 years in advance.
Projects that have long been under consideration are will now be prioritized and expedited, especially if it involves improving urban infrastructure. Hanway, who worked on developing the Olympic and Paralympic Games master plan for Rio in 2016, strives to build the LA Olympics around the city, instead of creating a new city that would fit the games.
Public Transit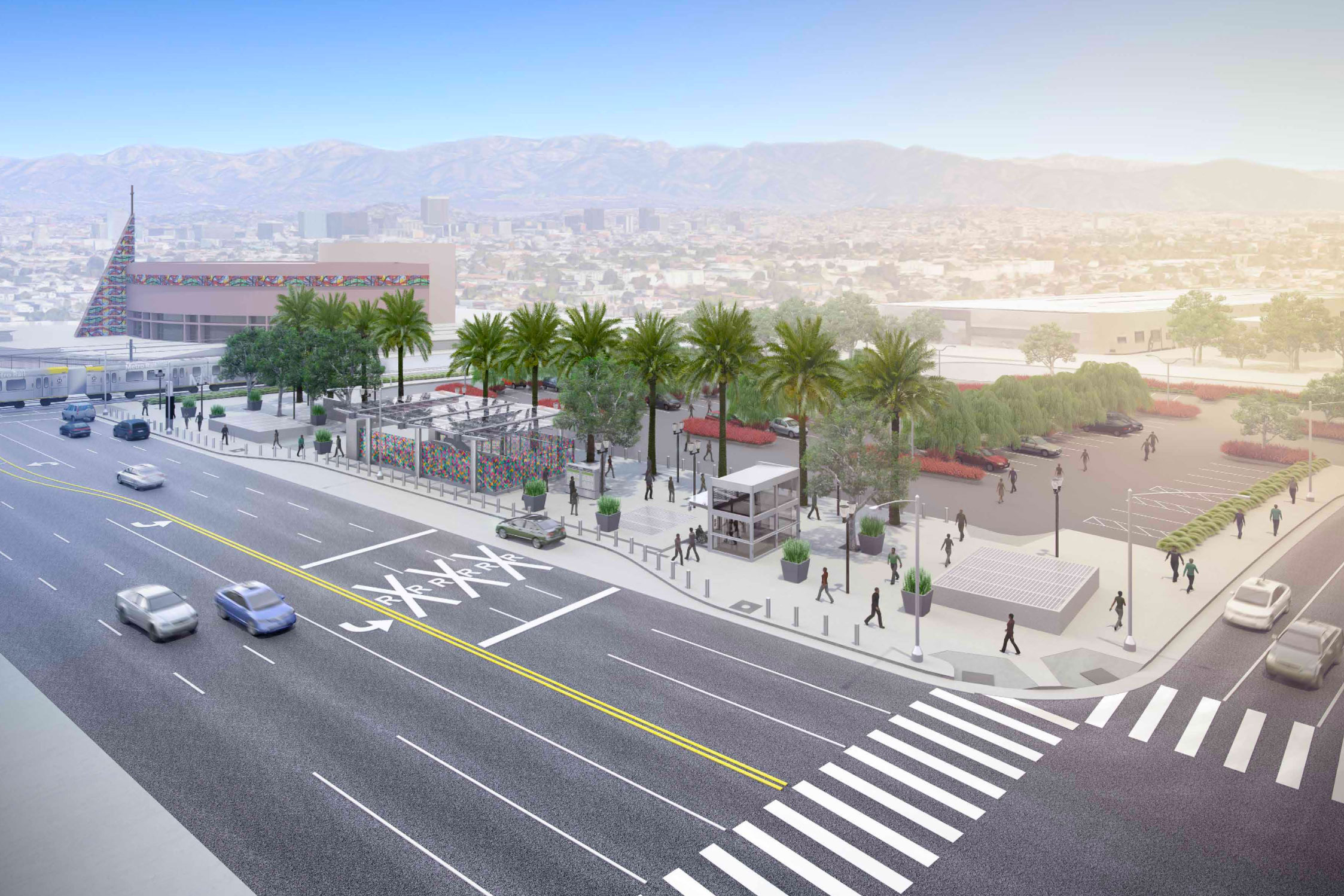 Los Angeles' concept for the 2028 Games will be focused on four cities and neighborhoods: Downtown Los Angeles, Long Beach, the San Fernando Valley, and South Bay.
The Metro has its own challenge called "28 by 28," which aims towards opening 28 stations by 2028. The key stations operating near each of the main sports parks will include the Crenshaw/Expo Line, the Regional Connector, and the Purple Line, all of which are expected to be completed between 2020 and 2022.
The Expo Line will add an additional stop at Aviation/96th to transport visitors from the airport. The Regional Connector will link Blue, Gold, and Expo Lines as well as add three new stations in Downtown. Finally, the Purple Line will be extended through to the Westside neighborhoods, including Miracle Mile, Century City, Westwood, and UCLA
With an expanding transit network and special bus shuttles, traveling throughout the city for the 2028 Games will be extremely accessible (at least by LA standards).
DTLA Development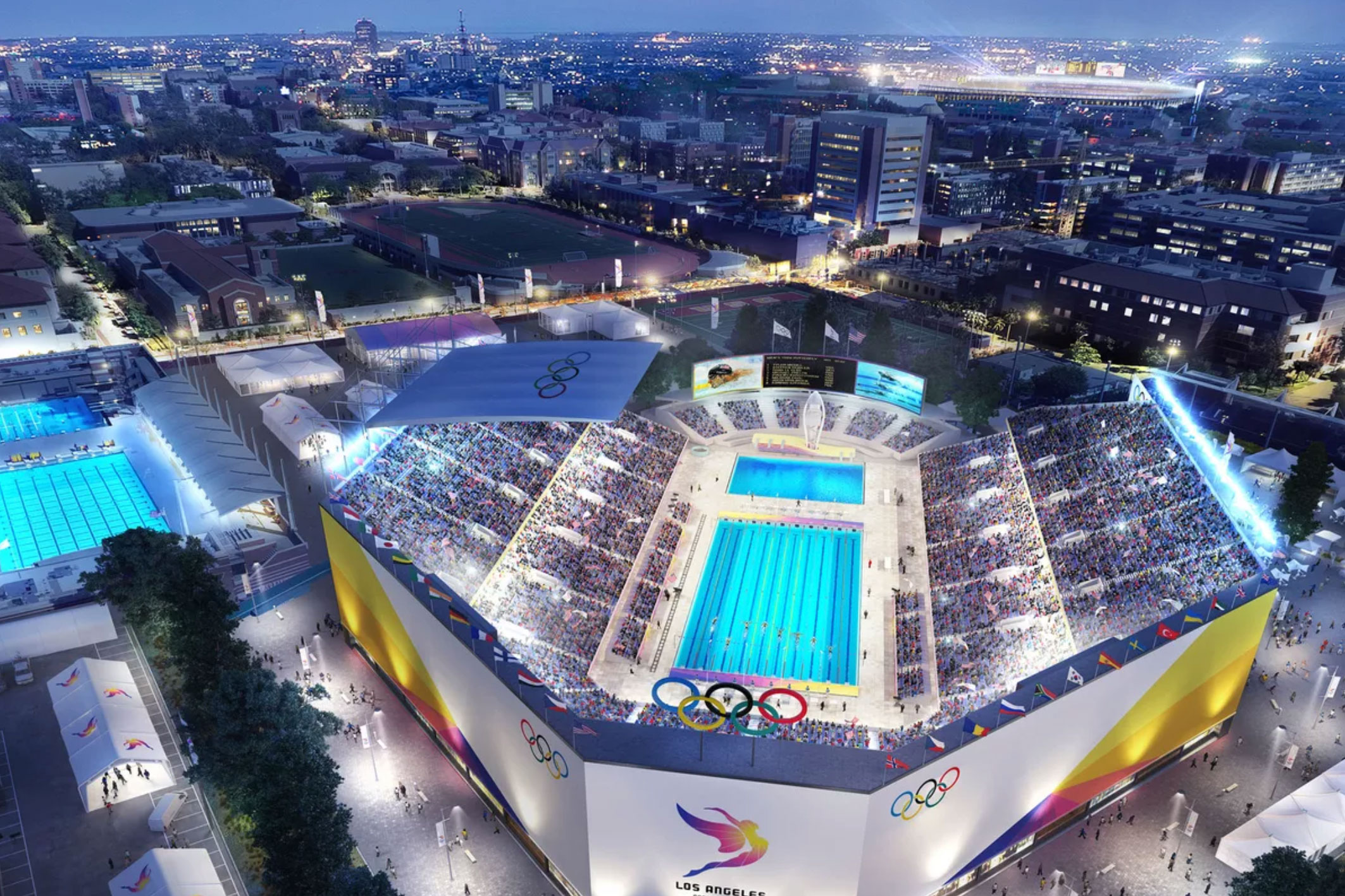 But what about other projects going on in the city? It's not a secret that Downtown is undergoing a development boom. In 11 years, the city's skyline will be vastly different.
The area around Staples Center and the Convention Center is where the bulk of athletic activity will take place. Downtown hotels are expected to be filled, which means surrounding eateries, bars, and shops will experience a wealth of new customers. According to the Los Angeles Tourism and Convention Board, Downtown currently has over 4,400 hotel rooms, but with ongoing development projects expected to be completed within the following decade, the number of hotel rooms could exceed 8,000 by 2020.
Rather than building new developments, many of LA's existing structures will be repurposed. Additionally, infrastructure plans and mass transit will be implemented for long-term use and sustainability that would ultimately benefit the city.