Phoenix Local Life
Find Your Favorite Farmers Market in the Phoenix Area
While most areas around the U.S. settle in for the chilly winter, it's still farmers market season in Arizona. AZCentral has provided a list of the best ones to attend in the Phoenix metro area. It's a comprehensive list so we highlighted the best ones around the region that offer the widest variety of flavors.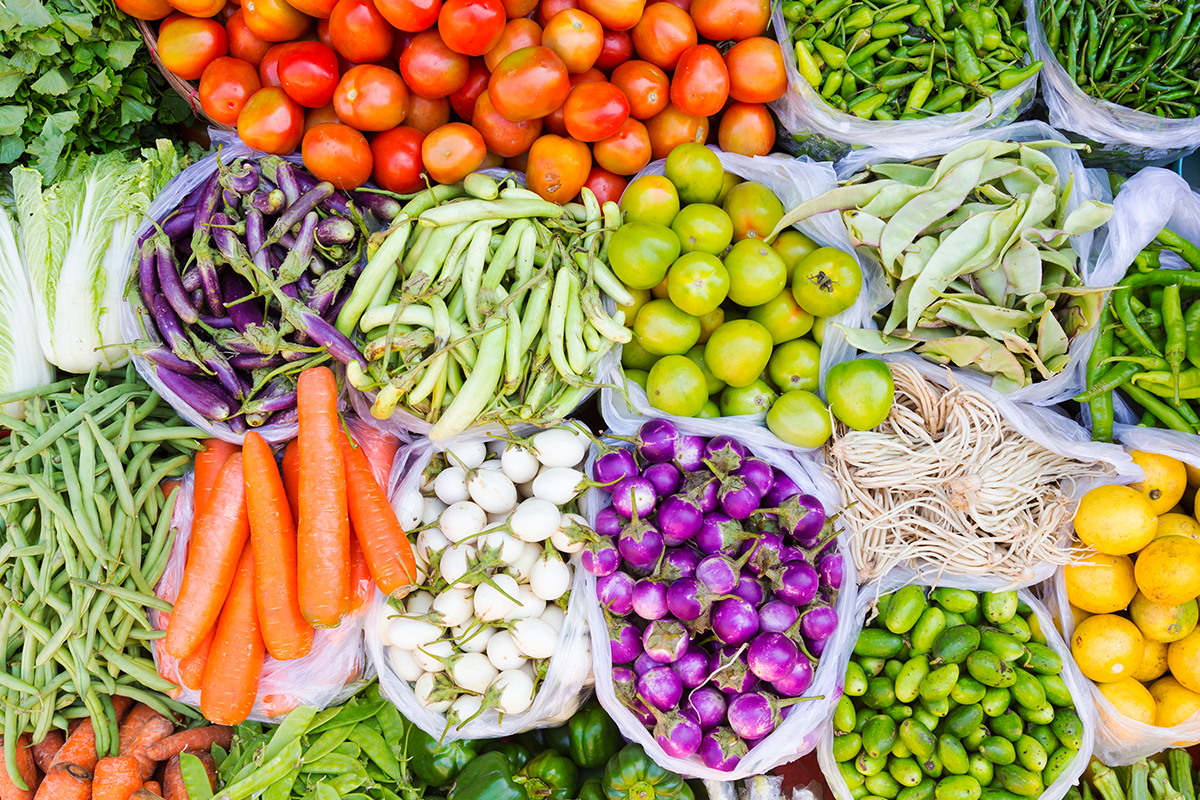 Phoenix Public Market
Phoenix Public Market in the Evans Churchill neighborhood offers cooking demonstrations, salsas and sauces, and vegetables galore from local growers AZ Living Greens, One Windmill Farm and Circle Key Farms. For a sweet treat, try Proof Artisan Bread's 81-layer pain au chocolats.
Uptown Farmers Market
Uptown Farmers Market in Alhambra offers shopping opportunities twice a week with more than 140 vendors. Winner of 2016 Best Arizona Farmers Market by Tripping and singled out by USA Today as a market worthy of checking out, the diverse selection offers everything from healthy snacks to gourmet cake pops as well as all the vegetables you can imagine. Look for red tickets hidden sporadically throughout the market for dollar discounts at vendor booths.
Roadrunner Park Market
Roadrunner Park Market in North Mountain Village is the state's oldest market and offers one of the largest varieties of produce, baked goods, honey, jams and jellies, nursery stock, natural pork, beef and fish, and handcrafted items.
Old Town Farmers Market
Old Town Farmers Market in Downtown Scottsdale offers seasonal specialties such as cider and apples as well as all kinds of flower varieties. The venue is more intimate than Phoenix's larger affairs but this one makes the list for family-friendliness. It's also a popular spot for happy pups trying to sample handouts. Look for popular barbecue joint Bootleggers Modern American Smokehouse's booth for some tasty free samples.
Sixth Street Market
Sixth Street Market in downtown Tempe brings together artisans, live music, and a farmers market into one and makes the list for feeling more like a festival than a market. It's also the perfect place to start holiday shopping while supporting local artists.
Gilbert Farmers Market
Gilbert Farmers Market between the Arbor Walk and Lacy neighborhoods in Gilbert features multiple participating local farms. Blue Sky Organic Farms bring certified organic veggies while vendors like Flower Fly Farms provide nuts, herbs, and other goods. Stop by The Beignet Babe booth for some crowd-favorite pumpkin doughnuts.
Check out AZCentral's full list of over 30 farmers markets right here.