First Look at $500 Million Redevelopment of Hawthorne Plaza
First Look at $500 Million Redevelopment of Hawthorne Plaza
The Charles Company has released early renderings of the redeveloped Hawthorne Plaza, providing the first early looks at what the new Magnitude LAX complex could grow into.
Hawthorne Plaza has been an abandoned mall in the city of Hawthorne since 1999. Magnitude LAX would include over 600 housing units, 6,000 parking spaces, and 500,000 square feet of commercial space. The project would cost $500 million in redevelopment.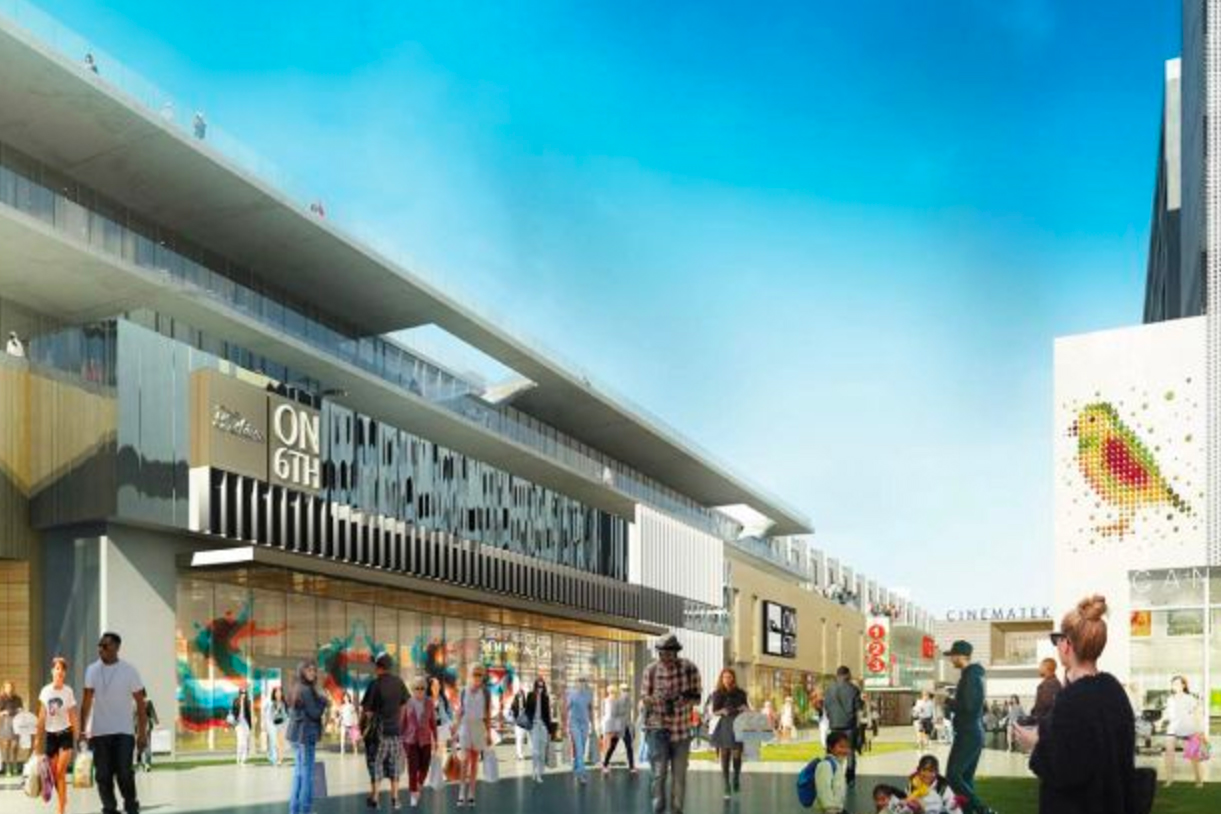 According to the Charles Company, the rooftop areas would be designated as greener spaces, with trees, plant life, and an outdoor track. There will also be smaller park areas throughout the complex. While no retailers have signed onto the project yet, the initial proposal includes a grocery store, fitness center, and movie theater among the potential tenants.
At the corner of Hawthorne Boulevard and West 120th Street, the development is less than four miles from the Interstate 105 freeway, and less than one mile from the Interstate 405. Magnitude LAX is also just a four-mile drive from its namesake, the Los Angeles International Airport (LAX).
The project is yet another move in the rush to capitalize on the arrival of the new NFL stadium in the South Bay area. Though the Inglewood home of the Los Angeles Chargers and Rams is now set for completion in 2020, that hasn't stopped developers from moving in early. The city is banking its future hopes on the current boom. Magnitude LAX and projects like it could change the entire makeup of Hawthorne, which is just three miles south of the stadium.