First-Time Buyer's Guide to Living in a Townhouse
First-Time Buyer's Guide to Living in a Townhouse
Homes come in different shapes and sizes, and for a first-time homebuyer, searching for the right home can be overwhelming. However, a townhouse is a popular choice for potential new homeowners.
In the United States, a townhome is defined as single-family home with at least two floors. Typically, this type of home shares wall with another residence in the same building. Unlike a house that's divided into separate residences (like a duplex, for example), there are individual owners for each townhouse.
While there are many vast differences between living in a condo and living in a house, living in a townhome is somewhere in the middle. Below is a useful guide for first-time homebuyers who want to know a bit more about living in a townhouse.
It's More Secure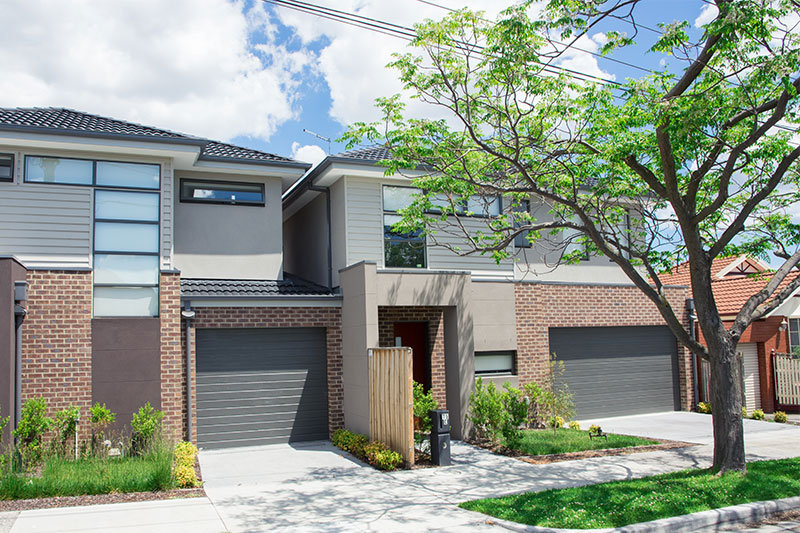 While a house offers more space and privacy, it's also very prone to burglaries and other incidents. However, a townhome owner doesn't need to worry as much, simply because your neighbors share a wall, allowing them to keep an eye out for suspicious activity. And although townhomes vary from place to place, many are often located within a gated or secure development.
Homeowner Association Rules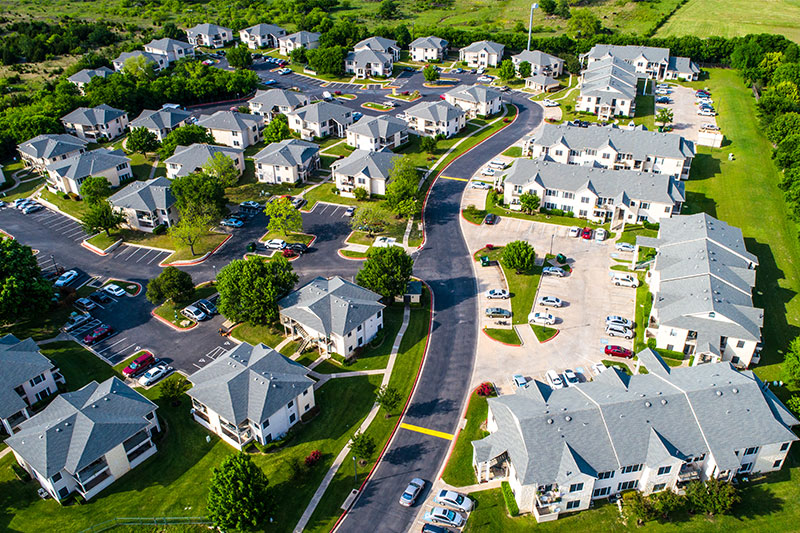 Townhouse living is ideal for those who enjoy being in a single-family residence without dealing with typical home maintenance duties, such as repairing the driveway or mowing the lawn. Like many condominiums, townhomes are usually found within a community development with a set of homeowner association regulations and fees, which average about $200-$400 a month.
Since there might be several homeowners living in the same area, having a homeowner association can help create more order, peace, and safety. Before purchasing a townhome, be sure to carefully read through the specific association rules because some are more restrictive than others.
Townhome Owners Are Landowners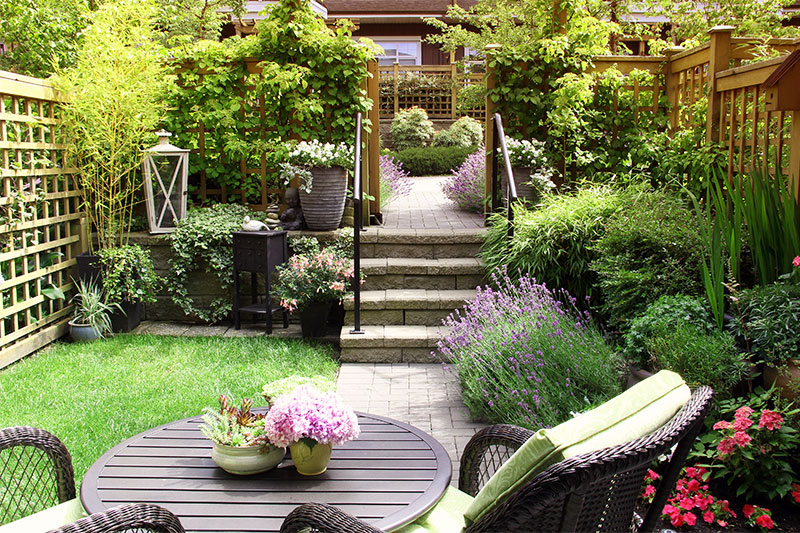 Unlike living in a condominium, townhome owners own the land that their residence sits on. Even though that plot of land might be tiny compared to a house, it's usually enough for you to have a barbecue, use as a dog run, or even plant a garden. You can own the land without maintaining it yourself because those townhouse association fees usually include landscaping, building maintenance, driveway paving, and other exterior maintenance repairs.
However, keep in mind that you're still a homeowner, so you're not completely off the hook. Even though you're not spending as much time maintaining your townhouse as you would a single-family home, you're still responsible for maintaining your home's interior.
Privacy Issues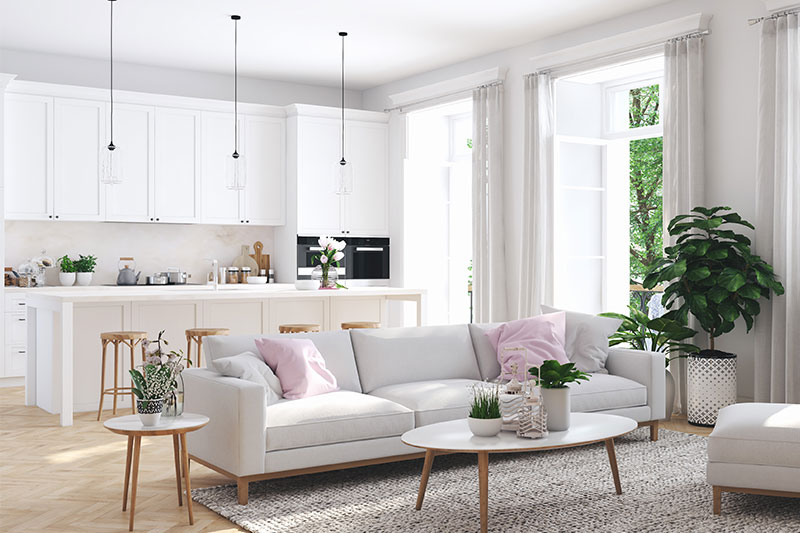 Owning your own home should give you the freedom to be as loud or as quiet as you want without worrying about your privacy, but privacy is a common complaint among townhome owners. While having an adjoining wall can offer safety benefits, there's still the issue of sharing a wall with your neighbor.
However, unwanted sounds can easily be muted with the installation of quality sound proof materials. Also, some townhomes are even arranged so closets or bathrooms serve as a buffer between residences to minimize noise.
Amenities Are Shared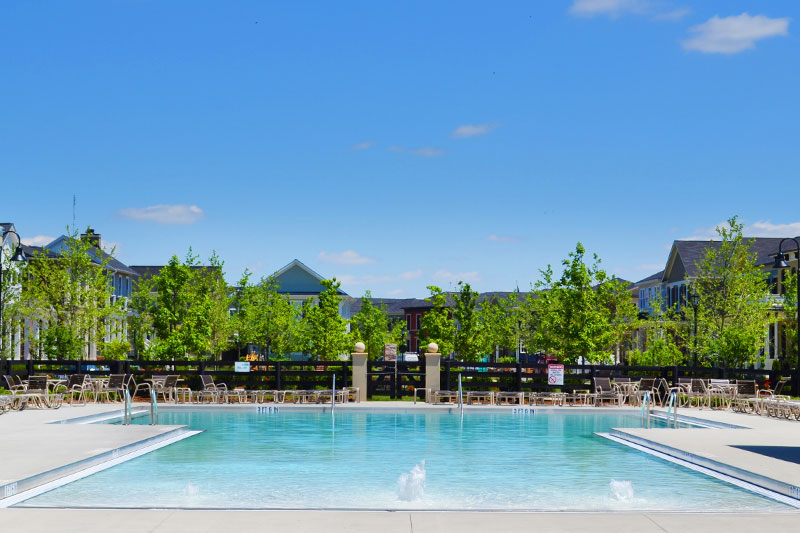 Some townhouses are located within residential communities with amenities such as an exercise facility, pool, dog park, clubhouse, or other common areas. These amenities are covered and maintained by your homeowners' association fees, but keep in mind that these benefits are also shared by your neighbors. If you're someone who enjoys the company of others, being able to share amenities and common areas with your neighbors might be a fun opportunity to befriend other homeowners in your community.
More Affordable Than a House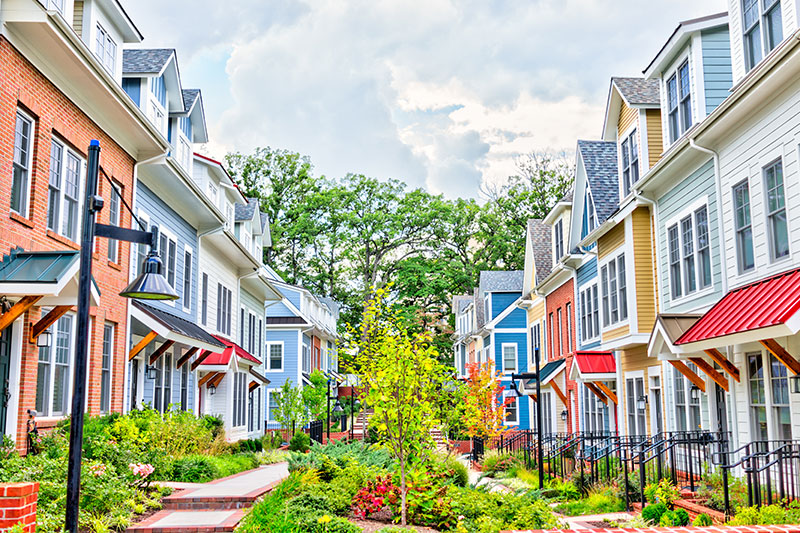 Even though townhome owners might pay that extra homeowner association fee, this cost usually covers time and money spent on routine maintenance and even amenities. Also, since the space you own isn't as large as a house, many homeowners find themselves saving money on utility bills, especially for costs on heating and cooling.