Phoenix Local Life
First-Timer's Guide to Arizona Diamondbacks Games at Chase Field
The Arizona Diamondbacks are set to begin the 2018 Major League Baseball season. Local fans in Arizona are counting the days until Spring Training at Salt River Fields by Scottsdale ends and regular season play at Chase Field in Downtown Phoenix can begin.
While many longtime fans are familiar with the ins and outs of home games, including the flag lady who appears at every game with individual flags she waves for each player, first-timers and news fans should check out our rundown below for all the tips and tricks to make your gameday experience the best it can be.
Show Your D-Back Pride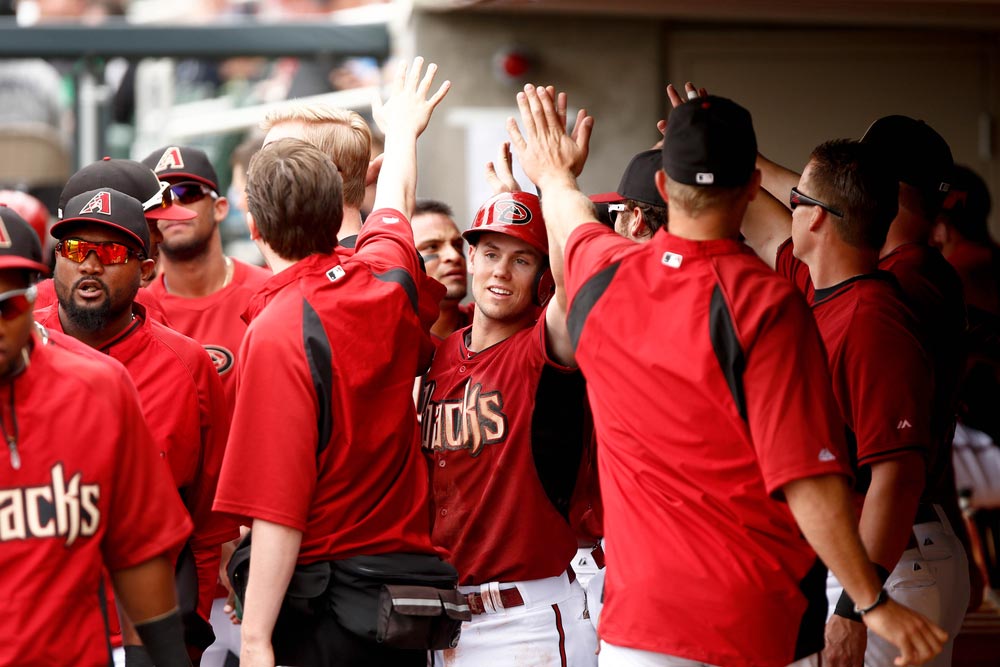 You can't show up without some D-Backs gear, right? Official hats, tees, and jerseys can be purchased at the MLB store online. However, there are plenty of local places to buy apparel without the "official" prices attached. Dicks Sporting Goods in Scottsdale, Big 5 Sporting Goods in Camelback East Village and Macy's in The Biltmore all offer plenty of options.
How to Get There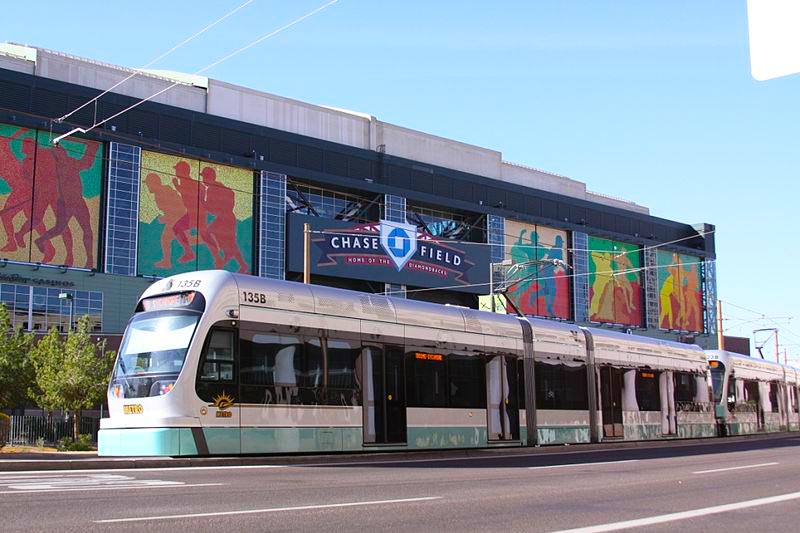 The Diamondbacks play all their home games at Chase Field (formerly Bank One Ballpark) in Downtown Phoenix. The designated drop-off point for all guests is located on the south side of Jefferson Street, just west of 7th Street, which is located at the northeast corner of Chase Field near Gate K.
Parking is suggested in the same quadrant from which you have entered (e.g. if you enter from the south, park between 3rd Avenue and 9th Street, from Lincoln to Jefferson Street). The Chase Field Parking Garage is on 4th Street between Jefferson and Lincoln. Parking can also be found at US Airways Center parking garage and the City of Phoenix parking garage on 7th Street and Washington Street.
For full driving and parking direction from various points in the Valley, check here.
If you'd rather take public transit to the game, Valley Metro has multiple stops within walking distance of Chase Field. They also offer multiple Park-n-Ride locations throughout the area.
For some Diamondbacks games, a luxury bus will run from Foothills Mall in Tucson all the way to Chase Field. It's a great way to get to the game from long distances without guzzling gas. It costs $25 for adults and $20 for kids. You also get whatever giveaway item happens to be part of that day's promotion. Check here for the schedule and for how to order tickets.
Want to get up close to the action before the game? Plan on arriving early to watch batting practice, infield workouts, and pregame ceremonies as well as to avoid parking hassles. Chase Field opens one-and-a-half hours prior to the game.
Where to Eat - Off the Field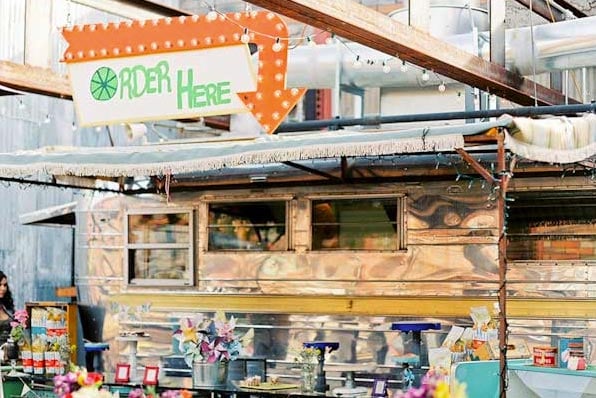 There are great places to hit up prior to arriving at the game if you need to grab a quick bite. Here are some of our top picks:
The Duce
The Duce in Central City is a sports fan's dream come true. Probably the only restaurant where you can spar in a boxing ring, play shuffleboard in front of bleachers, and then enjoy a hamburger and cocktails.
Bliss Rebar
Bliss Rebar in Evans Churchill offers American comfort food with a twist. Try their "Wicked Chicken Dinner."
The Welcome Diner
The Welcome Diner in Garfield is a pint-sized diner serving American food with a southern flare like jambalaya and poutine.
Where to Eat - On the Field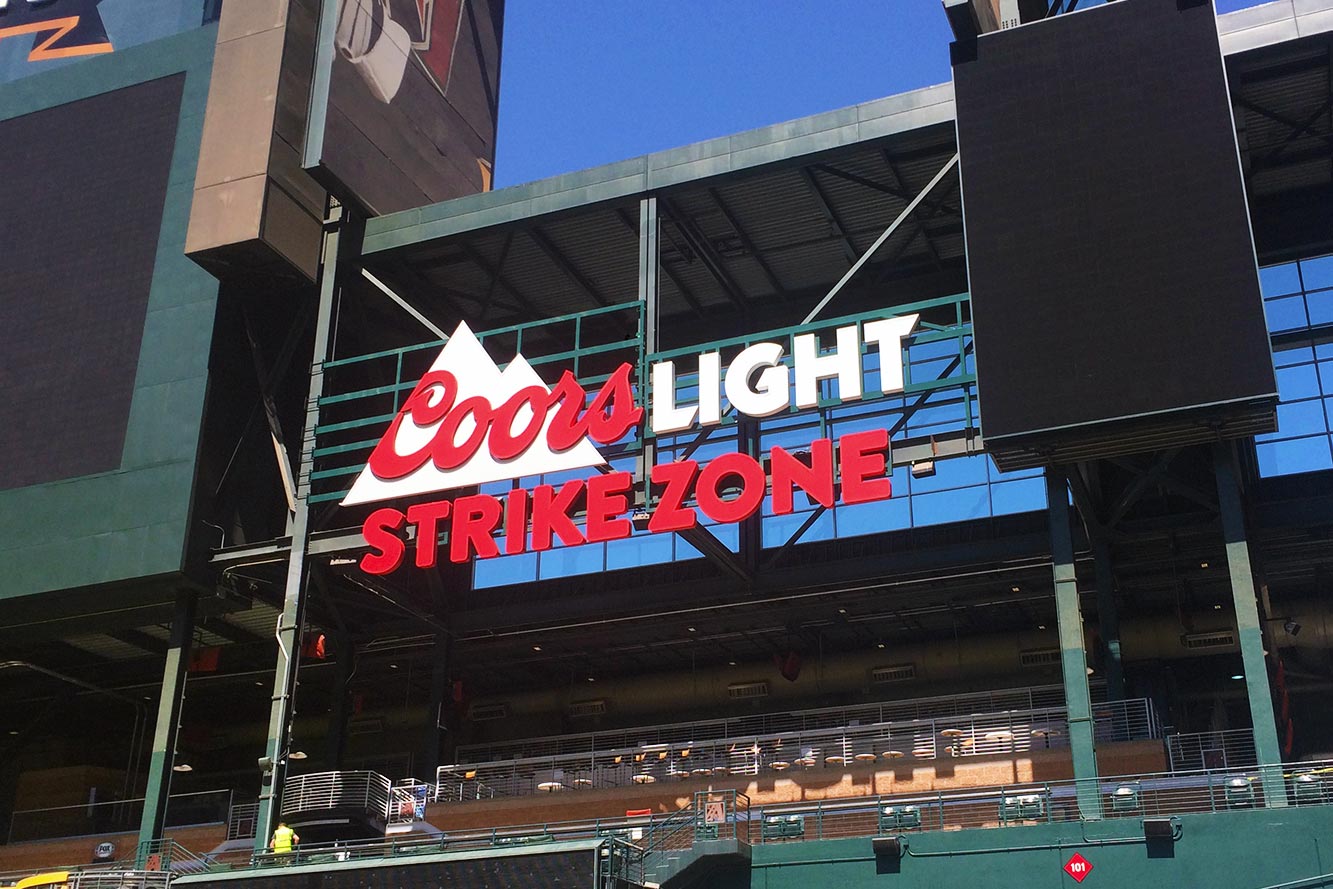 Of course, Arizona ballparks are known for their fine food selections and Chase Field is no different.
Game Seven Grill
Game Seven Grill offers an "All American" BBQ menu, featuring the "Hottest Wings in Baseball," made with Ghost Pepper, recognized by the Guinness Book of World Records as the hottest in the world.
The Draft Room
The Draft Room, which was previously known as Arizona Baseball Club, is the craft beer hot spot with more than 20 beers available. Fans can also order from the Chef's Table or choose from an a la carte menu. All fans are welcome, but it costs extra and reservations are a good idea.
American Airlines Lounge
Located on the 3rd base side, the American Airlines Lounge is the stadium's upscale dining and bar experience. Because it's on the field level, it's only accessible to those with a ticket in the Clubhouse Box or 1st/3rd Base Box sections. Those lucky enough to get in will get enjoy a fancy build-your-own-burger menu.
Coors Light Strike Zone
Consider the Coors Light Strike Zone, an upscale club area located in right field on the main concourse level. There are no reserved seats; it works on a first-come-first-serve basis, so you may have to battle crowds to get in. Once you do, enjoy a full-service bar and front-row seats to the pregame and postgame Fox Sports Arizona broadcast. You can also pay extra for cabanas that come with beverage and food service.
Celebrating the Win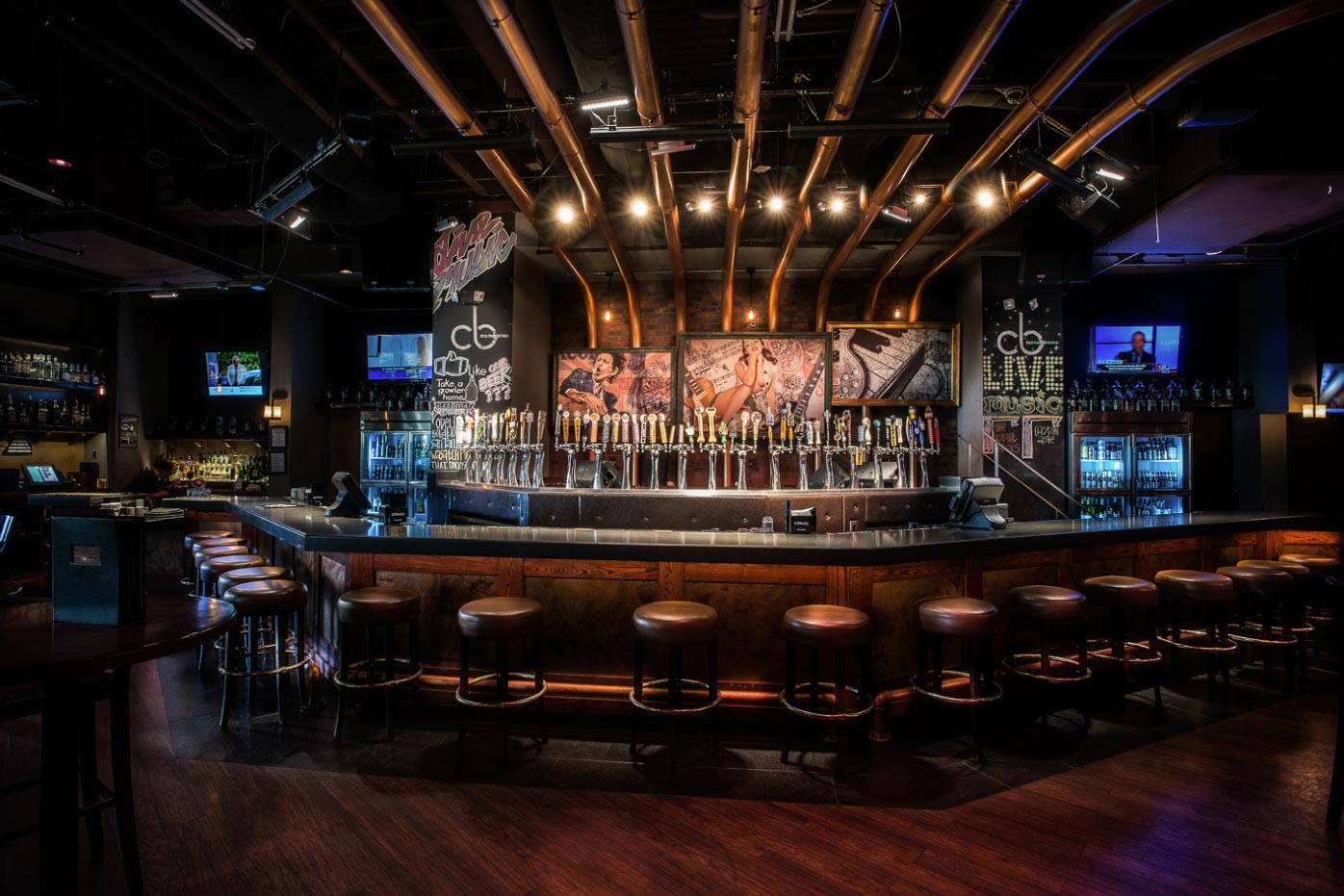 Typically, game nights mean there's work or school the next day for most fans. But those planning on getting a head start on the weekend might choose to stay in the area for celebratory spirits, especially if the D-Backs win.
There are two areas with clusters of pubs and neighborhood go-to bars in the area. The first is on West Jefferson Street and North Central Avenue. Here you'll find Gypsy Bar, Bitter and Twisted Cocktail Parlour, and the Copper Blues Rock Club and Kitchen.
Moving north up North Central Avenue, one block from the Orpheum Lofts, you'll find the other cluster. Valley Bar, Melindas Alley, and Seamus McAffrey's Irish Pub should all be bustling after a big win.