First-Timer's Guide to Oakland A's Games at Oakland Coliseum
The Oakland A's are back and it's time for another season at Oakland Coliseum. The 2018 season kicks off with an opening day "matinee" on Thursday, March 29 at 1:05 p.m. and another on March 30 at 7:05 p.m. against the Los Angeles Angels. If you've never been to an Athletics game before, here's a first-timers guide to tickets, transport, best bets, and more.
How to Get Tickets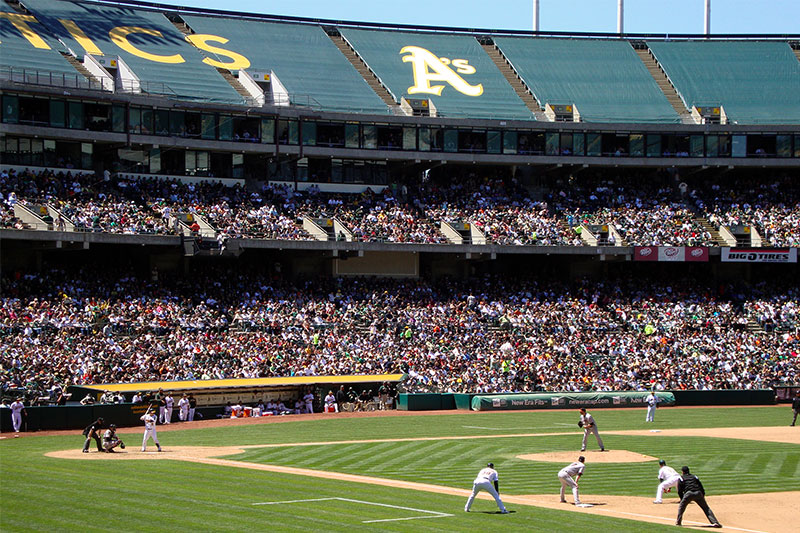 Tickets for A's games are notoriously less expensive than, say, going to a San Francisco Giants game, so bringing the entire family is possible. You can buy tickets directly from the MLB site or on other third-party sites like StubHub. Don't miss value deck seating, where you can score tickets for just $10. That may be the best deal in the otherwise pricey Bay Area.
Getting There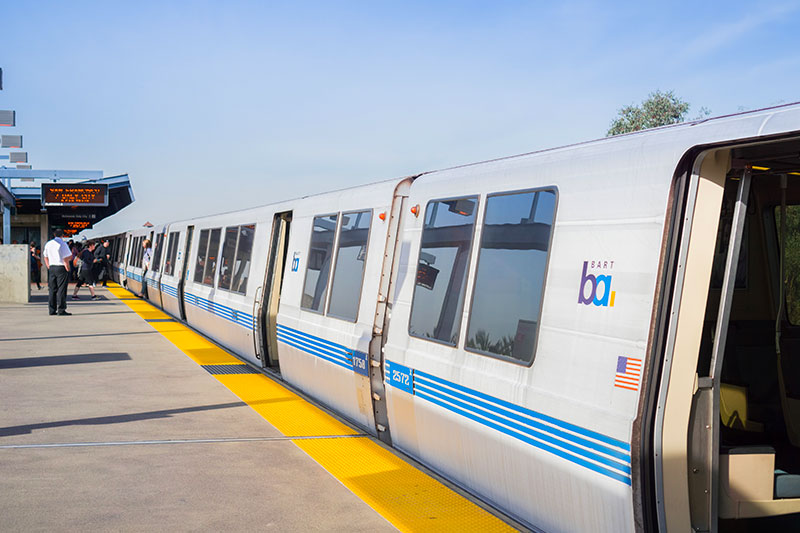 Your best bet is to take public transportation directly to the stadium. Hop on a BART train and get off at Coliseum. You can also drive, but beware that traffic over the Bay Bridge can be difficult, especially if you're trying to get to a weeknight game. Parking costs $10 for season ticket holders and $30 for everyone else, except perhaps Giants fans who may have to pay $50 this season.
Around the Stadium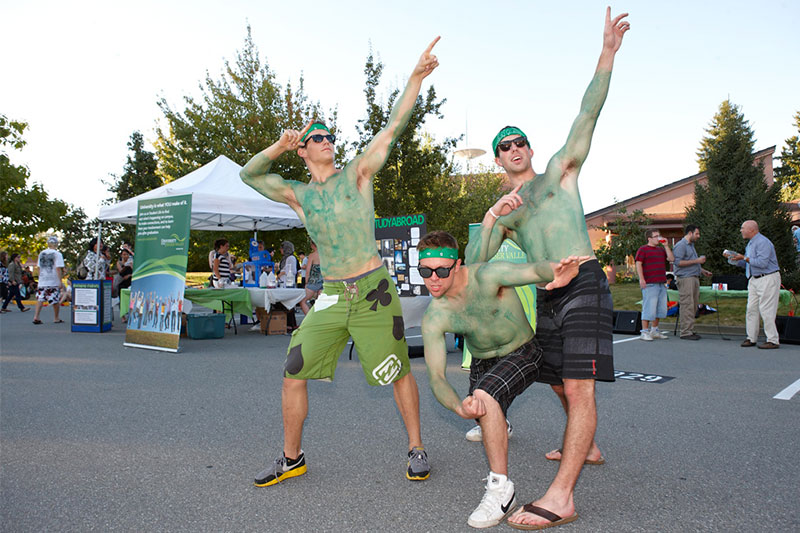 Unfortunately, because the Coliseum is in a giant parking lot surrounded by mostly industrial areas in Central East Oakland, there aren't many bars or restaurants around the stadium. However, you can tailgate in a few of the parking lots. Reservations are required and space is limited, so reserve your spot early.
Inside Stadium Eats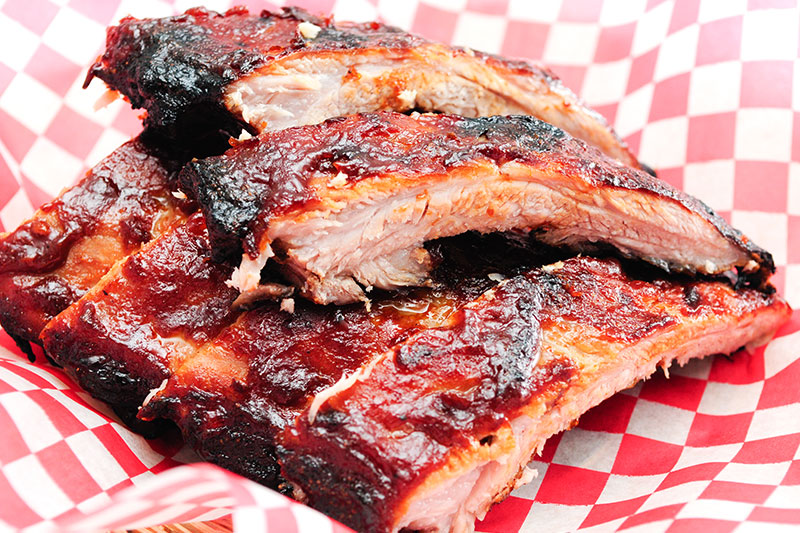 Getting hungry? Fill up at BBQ Ribs and Things in Section 104, where you can get a rib slab or rib sandwich, plus sweet potato pie and peach cobbler. Or make your way to Sausages in section 118 and get a polish sausage, bratwurst, or hot atomic spicy sausage — all so much better than your usual ballpark dog. If you're craving Mexican, head to section 220 and hit up Burrito District for a chicken or beef burrito. They also offer what you really came to the game for — helmet nachos.
Another option is to hit up the food trucks in Championship Plaza, which rotate every game. Last year featured Bay Area favorites like Southern Comfort Kitchen Cajun food and Rita's Italian Ices. Check out the lineup of which food trucks to expect on game day here.
Best Drinking Bets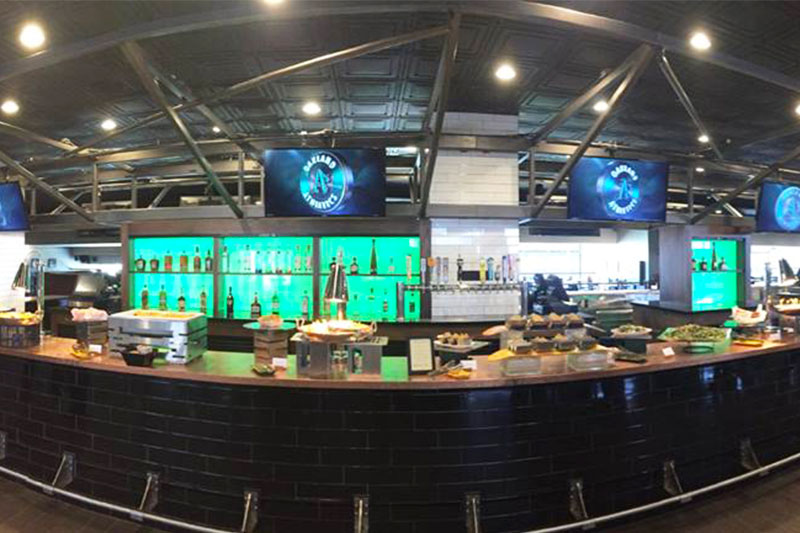 There are so many options for where to drink at an A's game, so where to start? A good place to begin is in Championship Plaza, which opens when the gates do on game day. Head there before the festivities begin. Look out for beer trucks, live music, and even bocce ball.
Next, head to Shibe Park Tavern where you'll find over 77 beers on tap. If you're ready for something to else to drink, you can go straight to Shock Top in section 131 for margaritas and cocktails.
Got your heart set on a specific beer? Check out the Coliseum Beer Finder for exactly that.
After the Game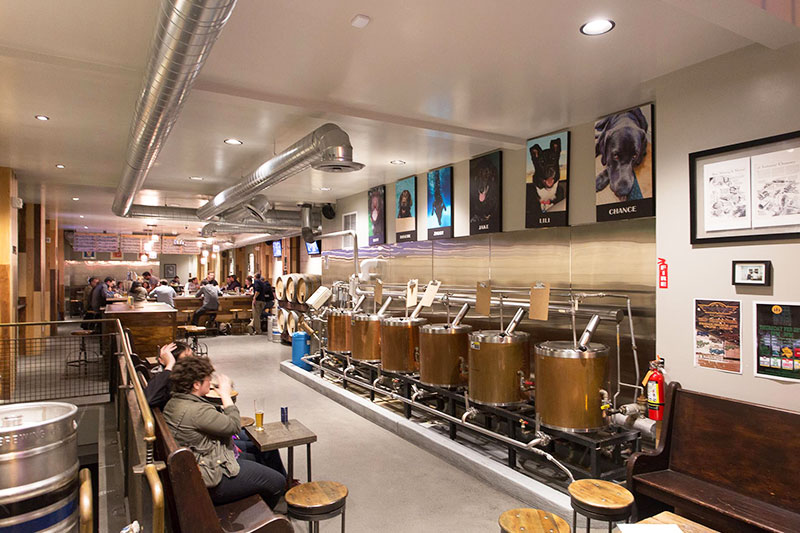 Looking to keep things going after an A's victory? Head to Uptown where you'll find plenty of restaurants for a post-game meal (if you have room) or Downtown Oakland to toast another win in one of its many bars. Of course, there are plenty of other places to drink around Oakland as well so don't be afraid to explore the city as well.