First-Timer's Guide to White Sox Games at Guaranteed Rate Field
First-Timer's Guide to White Sox Games at Guaranteed Rate Field
With all the Cubs fever sweeping Chicago over the past few years, it's easy to forget about the Second City's second baseball team. But White Sox fans are among the most loyal and well-versed baseball fanatics around, and a game at Guaranteed Rate Field is a way more affordable way to get your baseball fix this summer. With tickets starting as low as $7, there's no reason not to go to at least a few games this season.
If it's your first time venturing to Bridgeport for a Sox game, there are a few tips and tricks you need to know to get the most out of your experience. Take it from a born-and-raised Southside fan –– after spending most of my childhood sitting in bleacher seats, hoping for a Paul Konerko fly ball, I feel well-versed enough to give this kind of advice.
Getting to the Park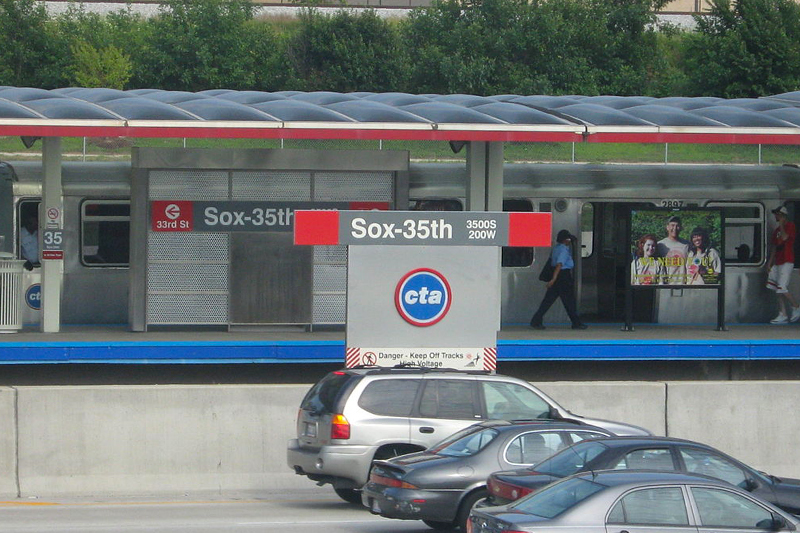 Parking is plentiful around Guaranteed Rate Field but it's not cheap, and it can be a pain to navigate on days that draw a big crowd. Resist the urge to go straight for the team-owned lots and try to snag a spot in one of the local business lots instead –– churches and hot dog joints will let you use their nearby parking for a lower price. And if you have the option to bypass driving altogether, take it! Both the CTA Red Line and the Metra will drop you off right next to the gates.
Before the Game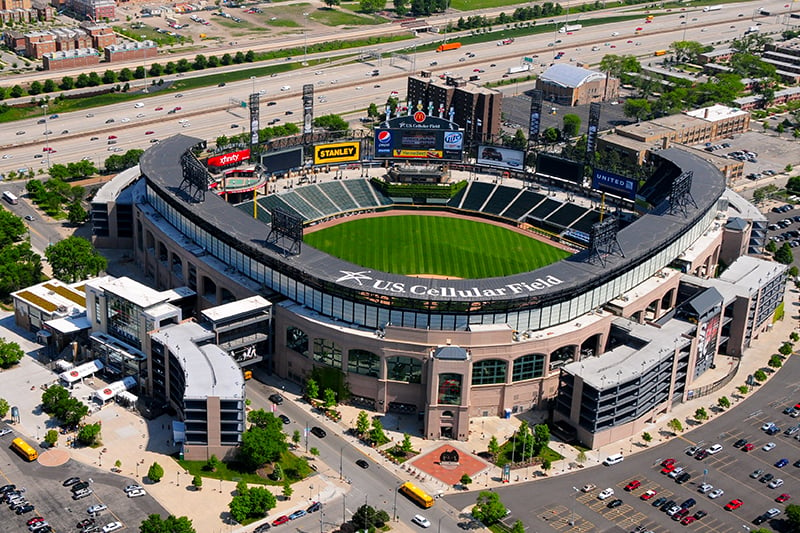 Have some time to kill before the first pitch? There's one thing you can do at Sox games that definitely isn't allowed at Wrigley Field –– tailgating. Bring your grill, a set of bean bags, and a cooler and take part in a baseball tradition as old as time. If you want to venture out of the parking lots, you can head down the street to local staples like 35th St. Red Hots for a great Chicago-style hot dog or Grandstand Sox, a huge sports merch store that will have every souvenir you never knew you needed.
In the Park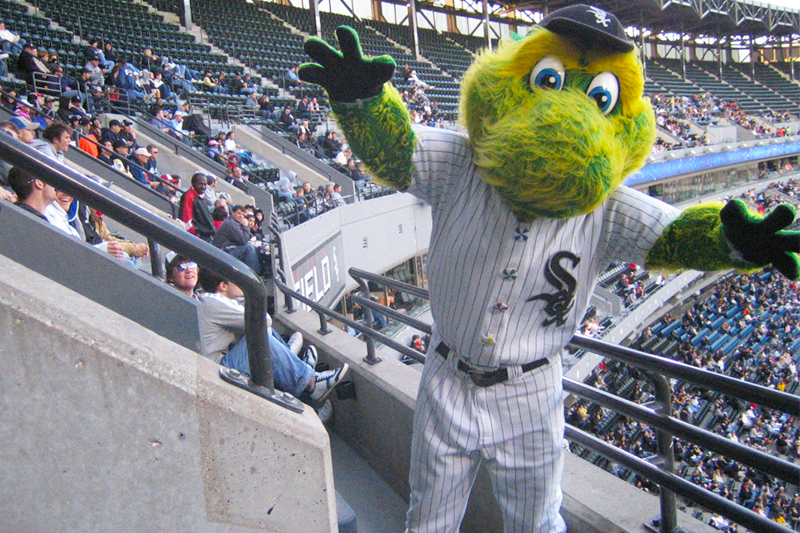 Even if you aren't a diehard baseball fan, there's no reason to be bored at a Sox game. Head to center field to snap a photo with a statue of your favorite White Sox heroes or visit the Rain Room to cool off on a particularly hot summer day. Coming to the game with kids? This park was made for families, which is never more evident than in left field where your little ones can practice their swing in the "Fundamentals" center while hanging out with the team mascot, Southpaw. If you're going for more of a night out vibe, the bar behind the right field bullpen is a hidden gem with great views and table service, and the park recently added a "Craft Kave" that's home to over 75 craft beers. And keep an eye on the sky –– Sox games are home to the MLB's only "exploding scoreboard," so at game start you'll see fireworks (as well as at the end of a winning game and after any home team home runs).
The Most Important Part is the Food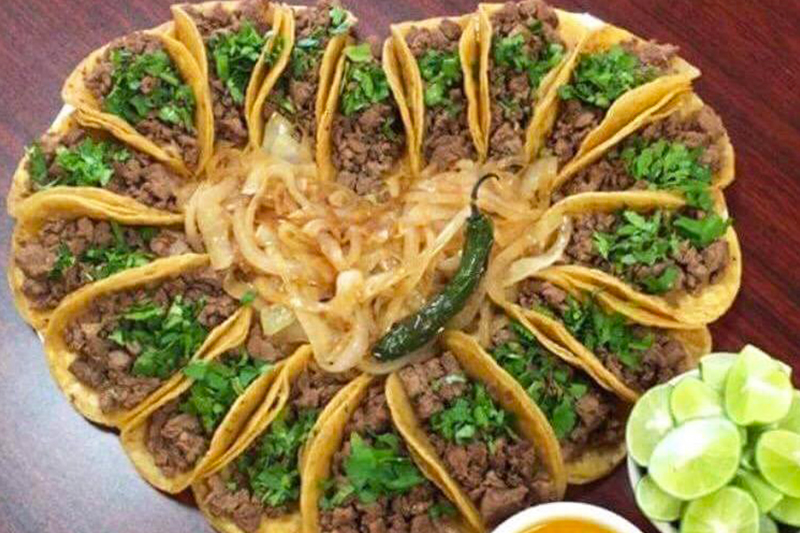 Guaranteed Rate Field has peanuts and Cracker Jacks, sure. But they also have one of the widest selections of any MLB ballpark when it comes to food. You can never go wrong with a classic hot dog, but this is a game where you can also get veggie lo mein, fried ravioli, and a barbecue sandwich featuring three kinds of meat. Thanks to the park's proximity to Pilsen, a neighborhood known for amazing Mexican fare, it also boasts some great burritos and elotes. If you're looking for more traditional ballpark snacks, get a nacho helmet (a literal helmet full of nachos) and a brat with all the grilled onions.
Know Your History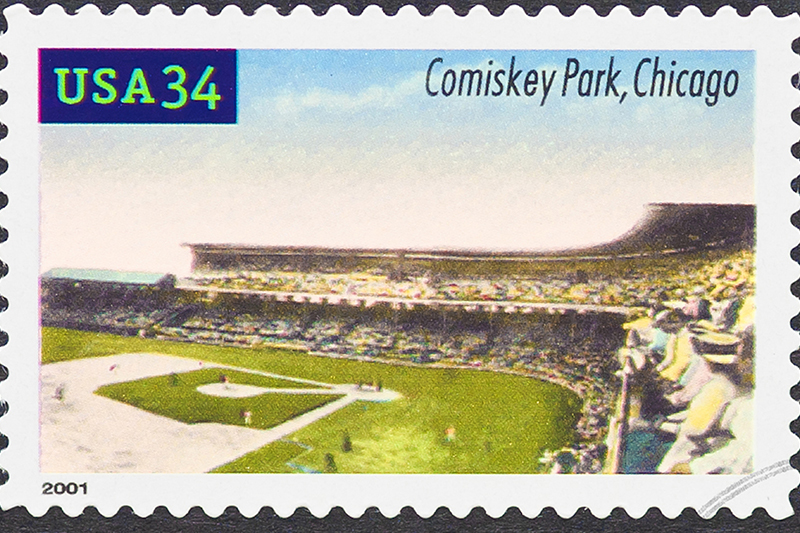 While the park is technically now called Guaranteed Rate Field, it will always be Comiskey Park to fans in the same way that Chicagoans continue to call Willis Tower by its original name, Sears Tower. A number of baseball legends have graced the clubhouse here, from Carlton Fisk to Frank Thomas and everyone in between. And before any Cubs fans try to take credit for Harry Caray, know that he was actually a White Sox announcer in his early days before moving to the North Side. This is the field where Mark Buehrle pitched a perfect game in 2009, where the 2005 team gave Southsiders their World Series trophy, and where I spent at least a dozen nights every summer growing up. It's a field full of history, both for families and for the franchise.