Get to Know Your Neighbors in These D.C. Suburbs
Get to Know Your Neighbors in These D.C. Suburbs
The D.C. metro area is quite large, fanning out from Downtown D.C. to city-like suburbs like Bethesda, Arlington, Gaithersburg, Germantown, and Alexandria. Instead of the anonymity of an urban area, these five areas provide a chance to get to know your neighbors on a deeper level. From meeting up at Bethesda's Imagination Stage or picnicking at Gravelly Point in Arlington to apple picking in Germantown, here are five suburbs perfect for getting out and about to meet your neighbors.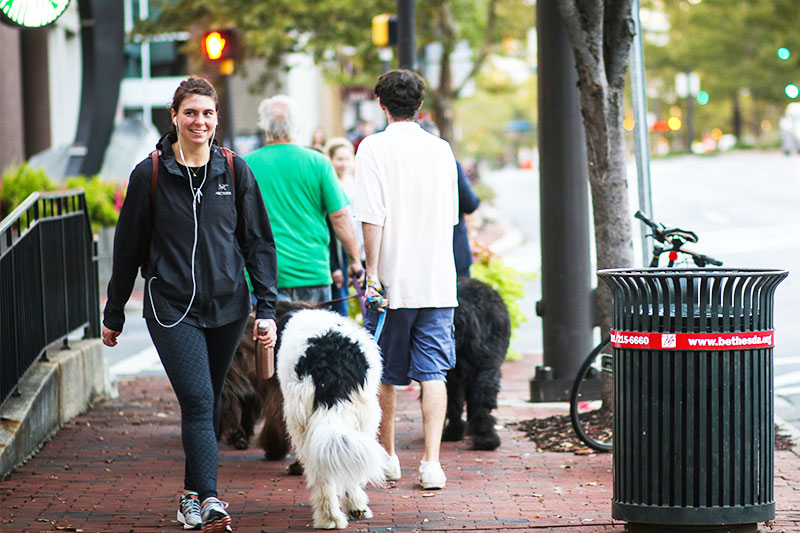 Just minutes outside D.C., the Bethesda area is a great place for families. The Imagination Stage is child-oriented, featuring performances like "Cinderella" and "The Little Mermaid." The theater also offers "My First Imagination Stage," an interactive experience for children ages one to five.
Families can also meet at the "Be with Me Playseum," a play center with a used bookstore featuring themed areas for imaginative play and dress-up opportunities.
The Bethesda Urban Partnership has volunteer opportunities, including the Bethesda Fine Arts Festival every spring. The Urban Partnership itself often looks for volunteers for the day-to-day planning of their events as well as day of help like event set-up and tear-down, ticket sales, and more.
New restaurants often pop up in the area. According to Bethesda Magazine, over 70 restaurants opened in Bethesda from 2016 through mid-2018. Residents can try places like True Food Kitchen, which offers vegan, vegetarian, and health-conscious foods, or Duck Duck Goose, a French-style sidewalk cafe that serves classic French items like beef tartare, Bolognese, and roast duck (hence its name).
Bethesda also is a hotbed of new developments, in particular the $600-million-dollar Marriott headquarters. The gigantic project will include a 244-room hotel and bring thousands of employees to downtown Bethesda.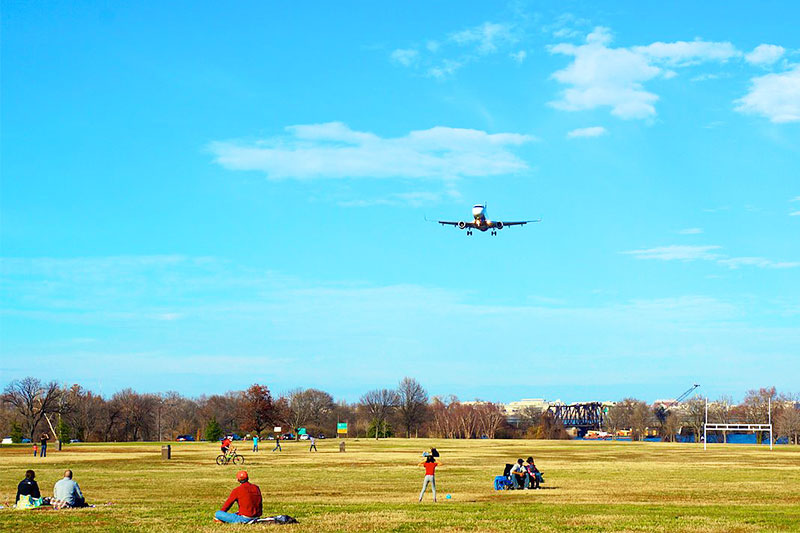 Popular Northern Virginia suburb Arlington, known for its accessibility and rich history, is family- and pet-friendly with its bounty of greenspaces. James Hunter Park, which has a plaza terrace, open lawn, and adjacent dog park, is one in particular. The water feature at the park creates an automated management system to grab and reuse rainwater on-site and integrates renewable solar power—making it environmentally friendly too.
Gravelly Point Park is popular for watching planes land at Ronald Reagan Washington National Airport. The small park is part of Reagan's landing and (occasionally) takeoff path—planes often fly just a few hundred feet overhead.
Arlington neighbors wishing to give back can sign up with Volunteer Arlington, one of four main offerings of the Leadership Center for Excellence. The business promotes volunteerism through connecting people, nonprofits, and businesses.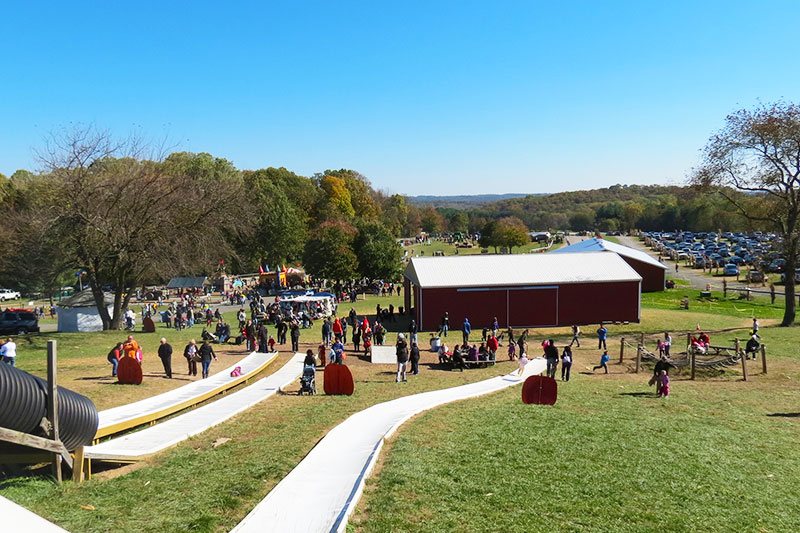 Ideal spots for those looking for a quiet oasis well outside downtown, Gaithersburg and Germantown in Maryland are around 45 minutes to an hour outside of D.C. For active residents, The Activity Center at Bohrer Park is a community park serving Gaithersburg neighbors who love to walk, jog, or bike. Also, kids love the mini-golf course, water park, and skate park inside the complex.
Popular during autumn, Germantown's Butler's Orchard is home to many apple-picking field trips for local children (and have been since the 1950s.). They're a fall paradise, with hayrides, bonfires, tours, and Pumpkinland, a display of items made out of pumpkins.
Locals enjoy The Dogfish Head Alehouse in Gaithersburg. The restaurant serves craft beer from the Dogfish Head Brewery and items from their wood-fired grill like a burger of the week. They also serve hearty sandwiches like a massive turkey and avocado club.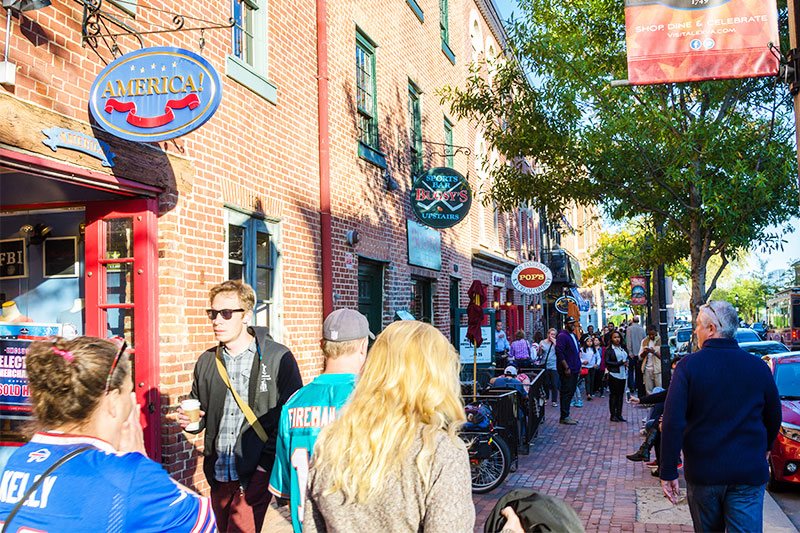 Virginia suburb Alexandria is home to King Street, which was named on the "Great Places in America: Streets" list by the American Planning Association in 2011. Residents can stroll the mile-long street to get their shopping done at local boutiques like The Christmas Attic or Gossypia—and perhaps meet a new neighbor or two.
Current and budding artists can take in a featured exhibit or classes is the Torpedo Factory. The art center was founded in 1974, and classes for all levels are offered at the Art League School as well as children's classes and a summer art camp.
Year-round, Alexandria's Old Town Farmers Market is a popular gathering place on Saturdays from 7 a.m. until noon. One of the oldest farmers markets in the U.S., it's been held in Market Square Plaza for over 260 years; it was where George Washington sent produce from his home at Mount Vernon.