Bay Area Real Estate Development
Google Unveils Large Sunnyvale Office Complex for 4,500 Employees
We've known for some time that Google has big plans for Sunnyvale. Now we know exactly how big those plans are.
Per the East Bay Times, the tech company unveiled plans on Wednesday for a campus in Sunnyvale's Moffett Park that include more than one million square feet of offices.
The two-building complex dubbed Caribbean would be large enough to house as many as 4,500 Google workers. The complex includes a five-story building with 505,000 square feet at 200 W. Caribbean Drive as well as a five-story building totaling 538,000 square feet at 100 W. Caribbean Drive.
It's the end result of an over-$1 billion shopping spree in which Google snapped up almost 50 properties across the Bay Area city.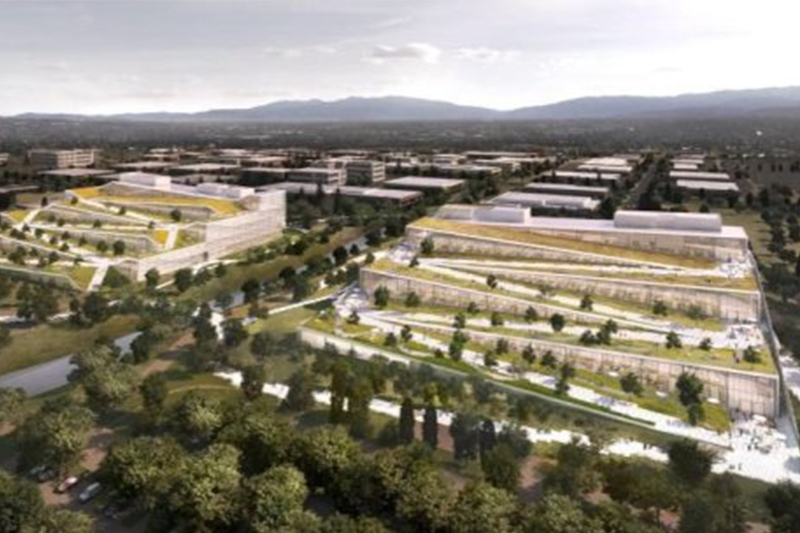 According to renderings, both buildings will have sweeping inclines that will allow employees to walk or bike to any level of either one. It's expected that they could be completed by 2021.
Along with the office buildings, Google also owns property in the surrounding area that could become housing for employees. Mark Golan, chief operating officer of Google's global real estate investments and development unit, told the Times that "a new mixed-use community where you have live-work capabilities, makes a lot of sense. Housing and transportation are two huge issues for the Valley overall, and they are huge issues for Google. One of the best ways to address this is by creating mixed-use communities that allow people to live close to where they work, which allows for a vibrant community and also helps the transportation."
Along with big plans in Sunnyvale, Google also has big plans brewing in Mountain View, where they have development plans surrounding their Googleplex headquarters, as well as Downtown San Jose, where they have their sights set on a massive transit village.