Grassroots Group Fights 'Commercialization' of Chicago's Grant Park
Grassroots Group Fights 'Commercialization' of Chicago's Grant Park
Friends of the Park, the group that successfully prevented the George Lucas Museum of Narrative Art from being built in Chicago's Grant Park (the museum is now heading to Los Angeles' Exposition Park instead) now has another group on its side in the fight against what some see as the commercialization of the South Loop park.
Crain's recently reported about the group Keep Grant Green, a grassroots group of residents that is objecting against an "outdoor gym" proposed for the park.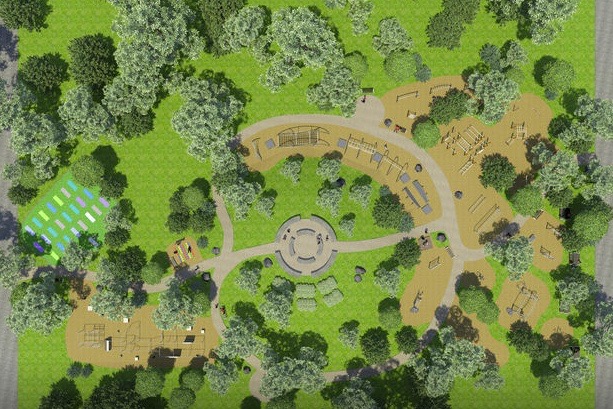 The planned Health Space @ Grant Park, which has not been approved by the Chicago Park District yet, would encompass 36,000 square feet. Slated to go up at the current site of a skate park south of Balbo Drive and just west of Columbus Drive, the space would have nutrition and kinesiology students on standby to educate users on healthy living. That seems to be the main objection Keep Grant Green has to the project, per Elaine Soble, one of the group's cofounders.
"This clearly belongs in an underserved community—Grand Crossing, Auburn-Gresham hellip; It could be a model that would put Chicago on the map for reaching out to underserved communities."
In general, the group opposes turning Grant Park into a "cash cow" and points to a statistic from a 2015 University of Chicago study showing that for about 54 percent of the time between April 1 and December 1 of 2015, large portions of the park were closed to the public. The group is also critical of the fact that the president of Grant Park Advisory Council is also president of Grant Park Conservancy.