Historic Neighborhoods in South Florida
When most people think of South Florida, they think of warm weather, great beaches, and natural attractions such as the Everglades; they don't necessarily think about history. But, for those in search of them, there are neighborhoods with rich histories dating back to the 20th century, or even earlier, and some with ties to the nation's historic movements.
Here are some historic neighborhoods to check out.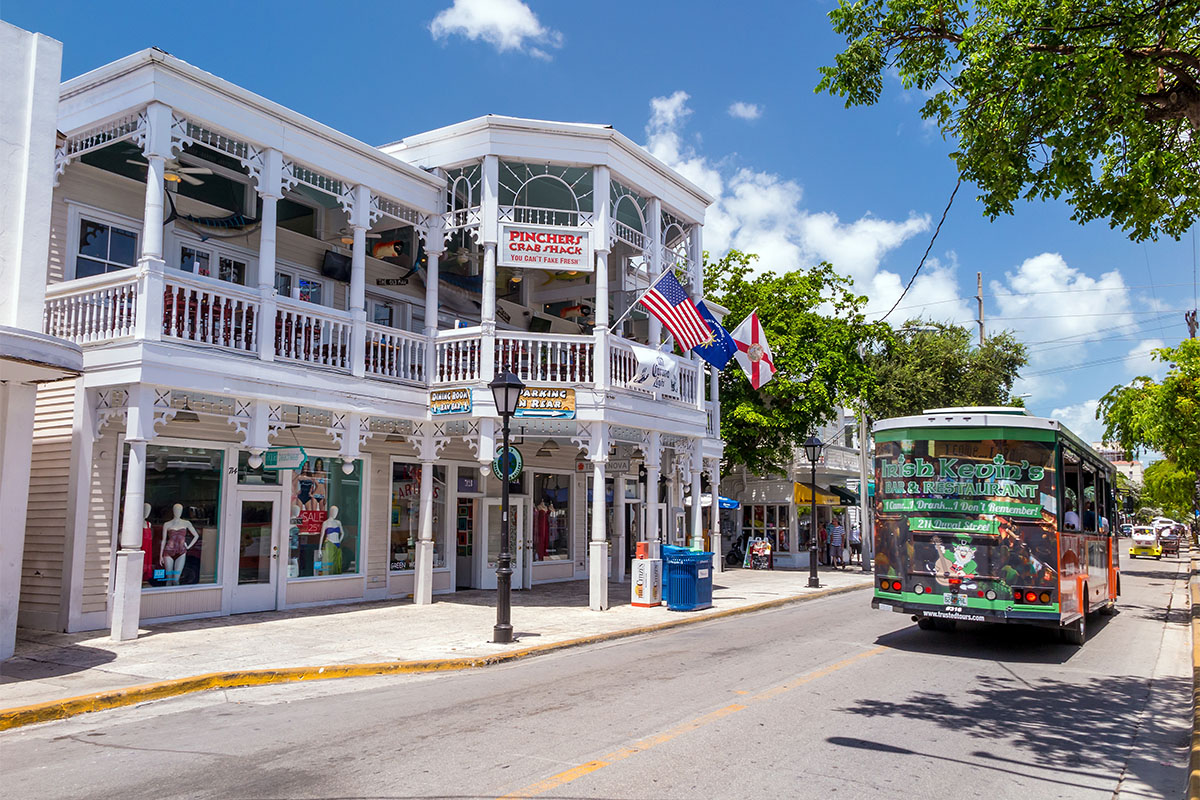 This is one of Miami's most historic neighborhoods, having played an important role in African-American history. Once called "Colored Town," it was where Black Americans who built the city's railroads and hotels in the early 1900s were permitted to stay. It was also where entertainers such as Ella Fitzgerald, Count Basie, and Billie Holiday, stayed after performing at beach resorts.
During the Civil Rights Movement, Dr. Martin Luther King Jr. met with activists at the Mount Zion Missionary Baptist Church. Other historic structures include The Black Police Precinct and Courthouse Museum built in 1950, with memorabilia from the city's all-Black police force during segregation.
Built in 1913, the Lyric Theater once served as a major entertainment center for Black Americans. It was added to the National Register of Historic Places in 1989.
Today, the neighborhood consists of mostly single-family homes built before the 1960s, although redevelopment has brought some mid-rise condominiums to the area. It's also known as a great place for southern cuisine, with a variety of restaurants serving soul food, BBQ, and other traditional southern cooking.
In South Beach, the Miami Beach Architectural District (called the Art Deco District to most people) is a colorful part of the city's history—both literally and figuratively. The first 20th century neighborhood to be recognized by the National Register of Historic Places, it is made up of more than 800 buildings and structures built between 1923 and 1943.
You can recognize these buildings from their whimsical and bright colors, from pastel blues and pinks, to oranges, yellows, greens, and more. Inside, the buildings feature flora and fauna motifs, along with structural features, such as geometric fountains and statues.
In addition to its rich history, the neighborhood offers a plethora of cultural attractions, restaurants, parks, and other features that make it one of the city's most popular places to live.
Mid-rise condominium structures are the norm here, and prices tend to be higher than other areas in the city, although lower-priced homes are available. Parking is tight, but the area happens to be one of the city's most walkable, so it's possible to go without a car.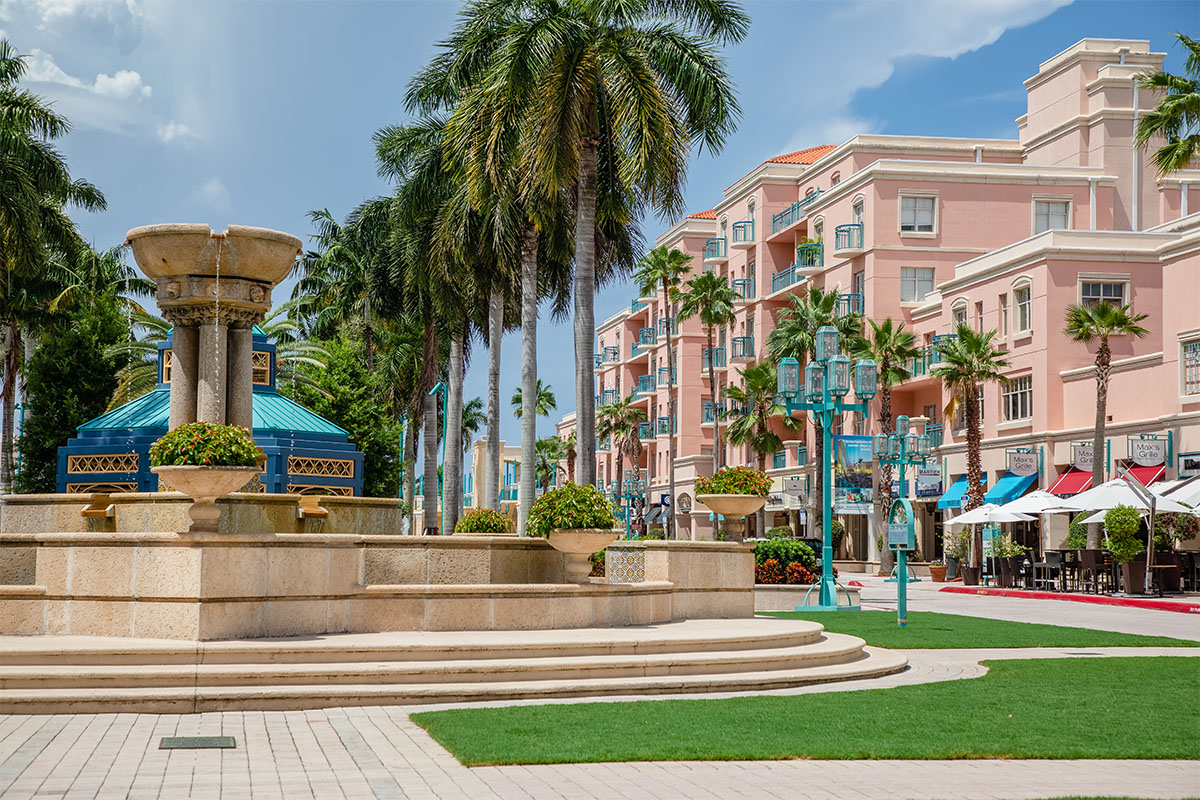 In a region where new housing has been sprouting up with regularity for decades, it can be difficult to find an area with the type of historic charm found in older, more established areas.
Old Floresta, located smack dab in the middle of Boca Raton, bucks that trend with majestic homes dating back a century. The neighborhood's roots date back to October 1925 when renowned developer Addison Mizner began construction on 29 homes situated just west of Mizner Park.
The homes in this neighborhood can be described as regal and are surrounded by foliage and trees ("Floresta" or "la Floresta" means forest). Unlike the cookie cutter designs you'll find in newer communities, each home is one of a kind, although the styles vary from Spanish to Mediterranean.
In addition to its eclectic and superior housing, the neighborhood is located near cultural attractions, such as the Boca Raton Children's Museum and the Historical Society. It is also near Mizner Park, which offers a range of shops, restaurants, and a movie theater, and hosts activities such as concerts and craft fairs.
The Old Town section of Key West, located in the western half of the island near the historic seaport, is probably one of the most well-known historic areas in South Florida. This neighborhood dates back to the arrival of Juan Ponce de Leon in 1521, and played an important role in the Industrial Revolution and the development of railroad transportation in Florida.
Throughout the years, many famous writers, entertainers, and politicians have lived here, including Ernest Hemingway, Jimmy Buffett, Harry Truman, and Wallace Stevens. Today, the area is still marked by its Spanish and Cuban roots, with restaurants and cultural attractions that draw both residents and tourists alike.
Though Old Town is filled with larger, historic homes that look like they belong on a postcard, it is also filled with smaller homes that are equally as charming. What you won't find, however, is cheap housing. Even small homes have large price tags, making it a challenge for those buying on a budget.
Dating back from the early 1900s to the 1950s, the Sailboat Bend District is Fort Lauderdale's oldest neighborhood with more than 550 buildings. Most of the homes are small, one-story residences with Bungalow, Mission, or Mediterranean Revival style details.
Some of the historic structures in the neighborhood include the Swing Bridge, the West Side Fire Station, and the West Side School, which are all considered local landmarks. Homes in the area are surprisingly affordable, with a median sales price of $362,000 and a range of single-family homes and condominiums.
With its proximity to Las Olas Boulevard, the neighborhood is within walkable distance to businesses, restaurants, bars, and cultural attractions including the Broward Center for the Performing Arts and the Museum of Discovery and Science.