Chicago Local Life
How is Walkability Changing in These Chicago Neighborhoods?
Chicago is city where you don't absolutely need a car to make your way around. The city has an extensive public transit system, bike lanes, ride-sharing apps, and walkable neighborhoods. But, the city is like a living organism, its streets and neighborhoods evolving over time. So naturally, a neighborhood's walkability is not set in stone.
Walk Score gives Chicago an overall score of 78 out of 100, although many individual neighborhoods fare better than that. Hoodline set out to explore how the Walk Score assessment of several Chicago neighborhoods changed from 2016 to 2017. Some communities remained relatively unchanged. For example, the Near North Side and West Loop remain two of the city's top pedestrian-friendly locales.
But here's how walkability changed in five Chicago neighborhoods.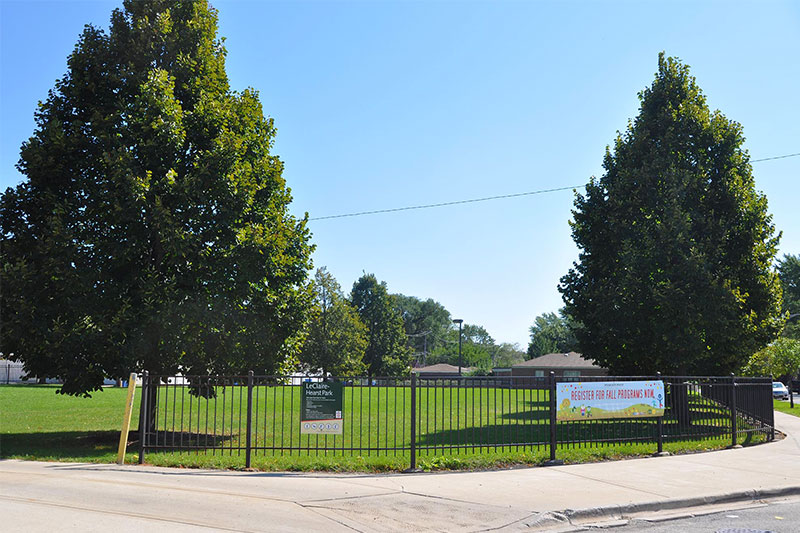 Garfield Ridge is a neighborhood on the southwest side of the city, not far from Midway Airport. According to the report, the neighborhood's Walk Score jumped up 3.04 points to 57.81 out of 100 during that period. Factors like new transit-oriented developments, new restaurants, and new grocery stores can play a role in bumping up a neighborhood's walk score. Garfield Ridge is seeing an influx of new development projects. For example, Midway Airport is getting a $323 million modernization project and more retail is coming to the neighborhood, according to Bisnow Chicago.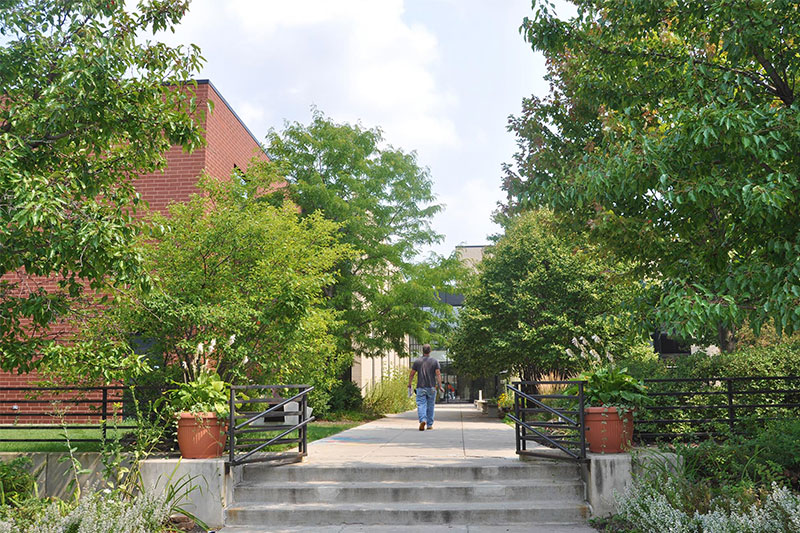 Walkability in Morgan Parkincreased by 2.96 points between 2016 and 2017 to reach a score of 65.72, according to the Hoodline report. Local business in the neighborhood has been on the rise, according to The Beverly Review. Businesses and other projects have been popping up on the north, south, and east sides of the community, including a new restaurant (Joey's Red Hots) and a redeveloped vacant building. Plus, Morgan Park is one of the neighborhoods with access to the dockless bike-share program being tested on the South Side.
"We're definitely moving in the right direction, and I feel like the growth rate is good for our community," Caroline Connors, the executive director of the Morgan Park Beverly Hills Business Association, told the Beverly Review.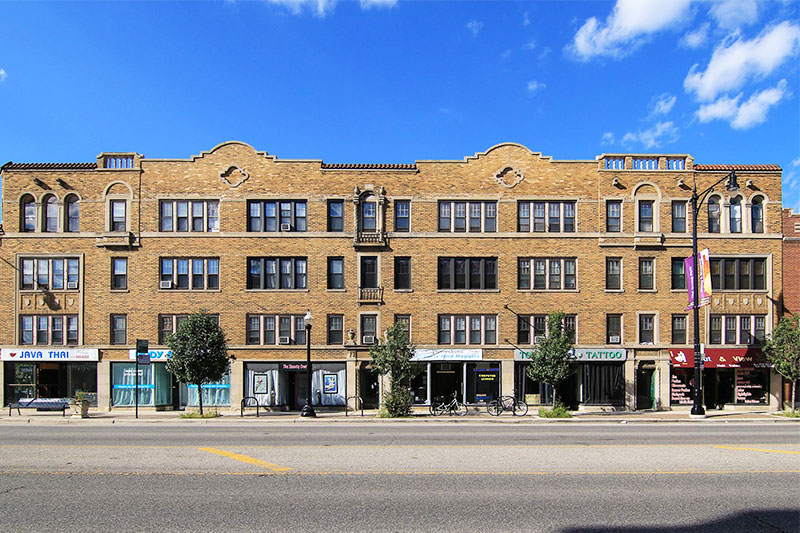 Old Irving Park is another neighborhood with walkability on the rise. Hoodline specifically calls out the smaller portion of the neighborhood, South Old Irving Park, for gaining 3.46 Walk Score points taking its 2017 rating to 82.53. The neighborhood is a largely residential, triangular pocket bounded by Addison Street, Pulaski Road, and Milwaukee Avenue. Within the past year, a new taco joint (Chicago Taco Authority) and a new brewery (Eris Brewery and Cider House) opened, contributiung to the increased walkability.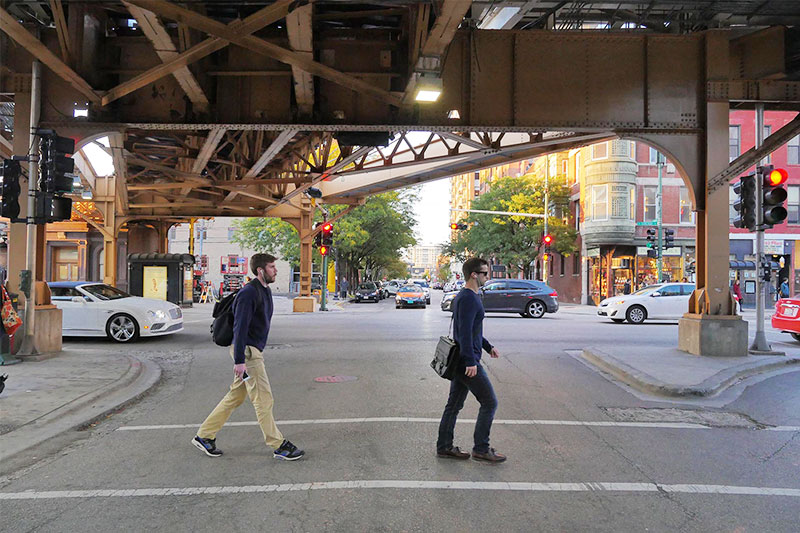 River West, a Chicago neighborhood with industrial roots, saw a 5.54 point drop in walkability, according to the Hoodline report. But, with a score of 84.04 the neighborhood remains one of the city's highly walkable communities. The neighborhood's proximity to River North, which is a hotbed of new development, could mean the slight dip in walkability is temporary. River North is getting new skyscrapers, office buildings, and hotels. The popularity of the neighborhood could spark new businesses within the community and nearby areas, like River West.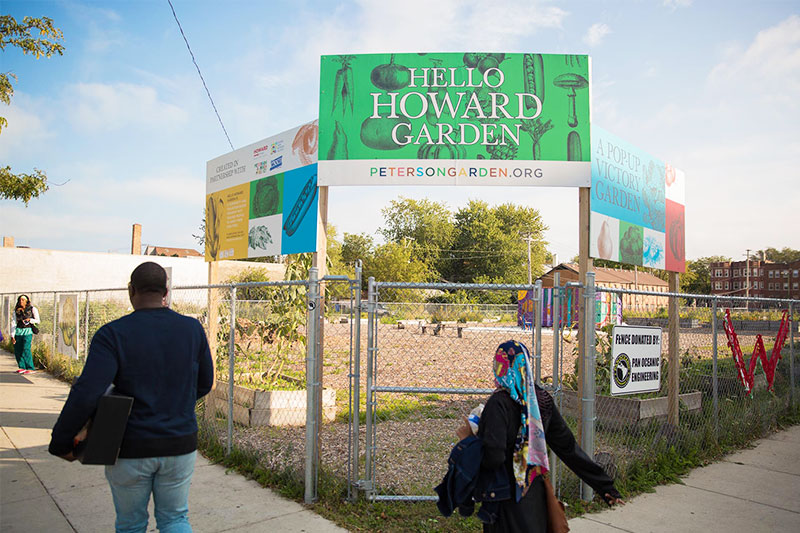 Rogers Park is another neighborhood that made strides forward in its walkability score. From 2016 to 2017, the neighborhood's score went up 3.07 points to 86.01, according to the Hoodline report. Residents of Rogers Park are in walking distance of two beaches (Rogers Beach Park and Loyola Beach) and a ton of mouthwatering restaurants with menus from around the globe. Plus, the neighborhood is getting new mixed-use development (the Concord on Sheridan) and a transit-oriented development, according to Curbed Chicago.
While neighborhood walkability may fluctuate, the overall trend is clear. "We have broadly seen walkability increasing in most cities and in most neighborhoods across the country. Generally, the trend is for areas to become more walkable," Walk Score spokesperson Aleisha Jacobson told Hoodline.