How One Company's Gamble Strengthened the Las Vegas Condo Market
How One Company's Gamble Strengthened the Las Vegas Condo Market
Gambling in Las Vegas is nothing new but for one company it has paid off handsomely and also affected the local real estate market. Everyone knows how the recession in 2008 rocked local housing conditions in Las Vegas. Tons of houses went into foreclosure, many locals lost investments, and real estate construction in the city came to a halt. Most companies wanted nothing to do with developing property in Las Vegas, except for one: DK Las Vegas took the opportunity to strike.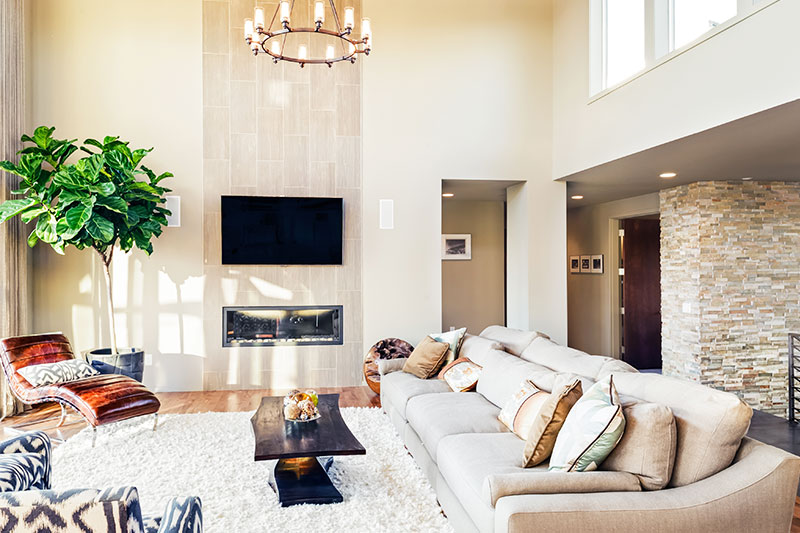 A $257 Million Gamble
DK Las Vegas, a real estate investment group, bought hundreds of condo units at bargain prices—about 1,300 in five condo communities throughout the Vegas valley. It was a $257 million gamble that's paying off big time for the real estate investment group. They bought units for under $200,000, renovated the units as well as the building's common spaces, and now these same units are selling in the high $300s and up to over $1 million, according to the Las Vegas Sun article.
One residential building the company invested in was The Ogden in Downtown Las Vegas. This luxury condo building offers spacious two- to four-bedroom units with 1,180 to 2,044 square feet of living space. The Ogden also offers residents top-notch amenities such as a social lounge, fitness center, rooftop deck, concierge services, food delivery services, on-site dry cleaning, and a dog park.
"They thought it's downtown, so there would be all these small studios and one- and two-bedroom units, and that is not the case with this [The Ogden]," said Uri Vaknin, a partner at KRE Capital, according to the Las Vegas Sun. "We sold out of our one- and two-bedrooms quickly. Then we realized that there was a missing thing in the market—larger condos with a higher finish level."
More Luxury Condos in Vegas
DK Las Vegas also invested in other properties in the area that resemble what The Ogden offers to new homebuyers: One Las Vegas and Juhl. Each development offers luxury condo units, upscale amenities, spacious bedrooms, open layouts, and prime locations in and around Downtown and The Strip.
Another developer bringing life back into stalled condo developments in Las Vegas is Toll Brothers. According to an article in the Review-Journal, Toll Brothers is investing in mulitple developments throughout Summerlin and building new high-end condo communities such as Mira Villa with units starting in the high $500s and the Fairway Hills in the Ridges with prices in the high $600s.
Condo projects like these have begun to alter the condo industry in Las Vegas by driving up the median prices of condos in the area. These newer condo projects are luxurious and a bit more expensive, yet more affordable than buying single-family homes due to higher land prices, according to the Las Vegas Review-Journal.
The condo market has seen the strongest increases in the city. "The average condo price on the market is $166,000, which is up 20 percent from the same time last year," Chris Bishop told theLas Vegas Sun. Another Las Vegas Sun article lists the median price of condos in the low $170s, which puts the rate at 33 percent higher than it was in 2017.
Californians Becoming Nevadans
Also, these projects are bringing in even more new homebuyers from California. "If you go to Downtown Los Angeles, you're spending over $1,000 per square foot," Vaknin said, according to the Las Vegas Sun. "What you can get a studio for in L.A., you can get a four-bedroom condo at the Ogden."
When it comes to luxury condos developments in Las Vegas, and condo projects in general, this is only the beginning. Not only is the condo industry growing, but there will be similar condos projects in other parts of the city, including The Strip. According to Bishop, the high-rise condo market is only going to grow, and as a result there will be even more new development projects planned near the popular Strip.