National Neighborhood News
How Pop-Up Bars Are Bringing Nostalgia and Fleeting Fun to Neighborhoods
Pop-up bars are the latest trend, allowing bar owners and mixologists to provide something new to different crowds. A pop-up bar can appear anywhere, from a former restaurant or bar space to a temporary dining room or existing establishment. The short-term nature of a pop-up allows for much more freedom and creativity, and pop-ups can also reflect the interests of a specific community.
Pop-up establishments attract a crowd of people looking for something new and unique, and the buzz generated can linger in a neighborhood long after the pop-up is over. If a local bar wants to drum up more business or encourage visitors who might not otherwise frequent the establishment, throwing up some decorations and creating a themed menu could be just the trick.
Nostalgic Themes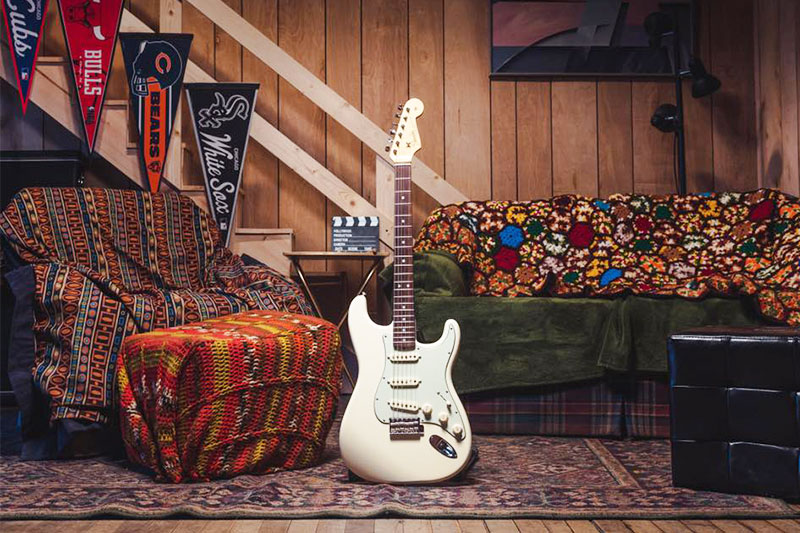 Take, for instance, the Bucktown Pub in Chicago.
Using pop culture nostalgia, The Bucktown Pub recently opened Wayne's Basement, a 10-day "Wayne's World"-themed pop-up bar. The concept positioned the bar to attract proud Chicagoans since "Wayne's World" is about two metalheads in Aurora, Illinois who host a television program that catches the attention of a TV network executive in Downtown Chicago. For the proprietors of the pub, it's a fantastic attempt to draw in fans of the popular SNL characters and maybe prompt some southern suburbanites to visit Bucktown.
While the novelty of a pop-up bar can bring in extra customers, the largest benefit is the opportunity it gives an entrepreneur to test out a concept within the market of a specific neighborhood before committing to a location—just like LoveShaq, the Shaquille O'Neal-themed pop-up tiki bar.
Originally dreamt up by Milwaukee mixologist and Phoenix Cocktail Club manager Adam Sarkis, LoveShaq is a pop-up bar combining two creative concepts—the tiki bar and the basketball star Shaquille O'Neal. "You need to come up with a concept that's universal and relatable to people," Sarkis told Tales of the Cocktail. "You want to start off in places where you know someone, in markets that you're somewhat familiar with."
From this type of collaboration, speculative business owners can hone in on the specific culture of a given community and better understand the neighborhood. Then, opening a pop-up bar can gauge the potential of a neighborhood market while minimizing large startup capital. Having already enjoyed such success in Milwaukee and Chicago, LoveShaq plans to appear in Baltimore, Atlanta, and Los Angeles in 2018.
Local Flavor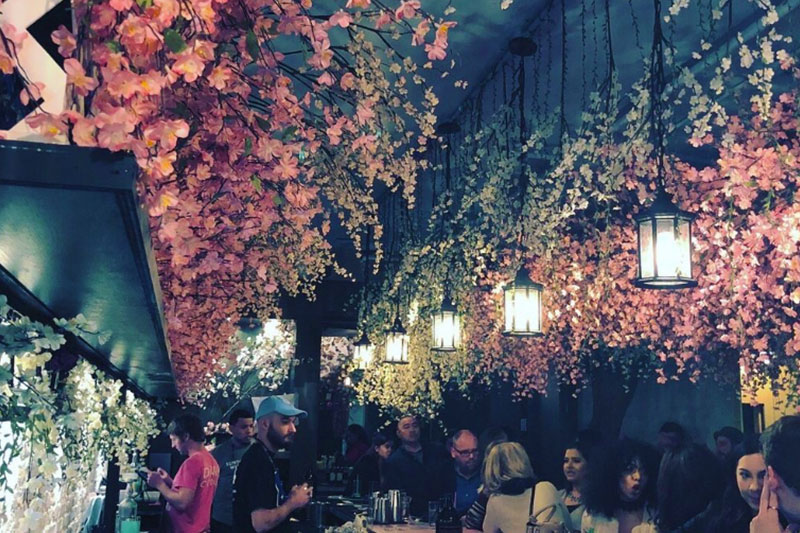 But the process works both ways. While some pop-ups (like LoveShaq) start with a concept and then choose neighborhoods that might be interested in the theme, other pop-up bars are inspired by their surroundings.
In Washington D.C., the inspiration for a pop-up bar was drawn from their iconic trees.
For the U.S. capital, the peak bloom of the cherry blossom trees is a cultural celebration of springtime and new life. Visitors flock to see the botanical beauty, and residents take great pride in this local tradition. So Drink Company decided to showcase this annual celebration in D.C. by hosting something as fleeting as the cherry blossoms themselves—a pop-up bar. Decorated with elaborate springtime decor, Cherry Blossom PUB features a drink menu of floral flavors and Japanese ingredients.
Currently in its second year of operation, Cherry Blossom PUB can credit a portion of its success to its location in the Shaw neighborhood, an urban residential area of D.C. with quite a bit of recent investment. Located in this historic neighborhood, Drink Company was able to combine a pop-up bar with a source of community pride, creating a unique experience that refreshed locals and welcomed visitors.
Fun but Fleeting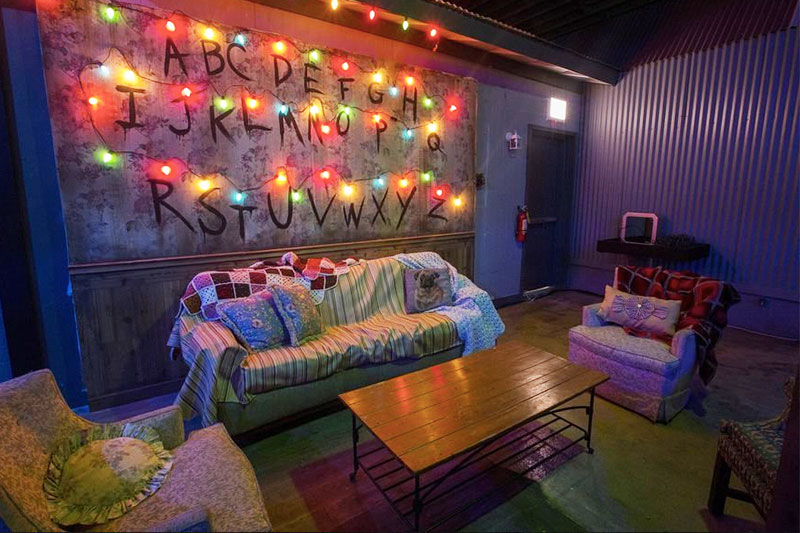 Themed pop-up bars can run into complications. While pop culture nostalgia is a popular source for themes, pop-up proprietors need to watch out for potential trademark violations. Such was the problem of the "Stranger Things" pop-up bar in Logan Square, Chicago.
Open in 2017 from Aug. 18-Oct. 1, "The Upside Down" pop-up was hosted by the Emporium barcade in Chicago's Logan Square neighborhood. As a hub for young professionals because of its eclectic bars, restaurants, and entertainment spots, the location was prime for fans of the sci-fi Netflix series. "We were definitely not quite ready the first weekend for such an amazing turnout and ran out of some cocktails we had prepared," Emporium's Jared Saul told Eater Chicago. Also, opening this "Stranger Things" pop-up bar during both Halloween time and a high point in the show's popularity was a genius move by the bar owners, earning it long lines and national attention.
However, that attention quickly reached the media company itself, and Netflix sent a cheeky cease-and-desist letter, forbidding the bar from remaining open past Oct. 1 without negotiating the proper permissions. Yet, for Chicagoans and visitors who got to enjoy "The Upside Down" during its brief debut, it was a one-of-a-kind experience.
So if you're looking for someplace new to explore on your night out, check out what pop-up bars may be coming to your neighborhood—they may not be there for long.