Houston Real Estate Development
Imperial Market About to Start Construction on Historic Site
One of the most intriguing new master-planned communities in the Houston area is about to begin construction after almost 14 years of planning. Imperial Market is set to begin construction in Sugar Land with an estimated completion date of 2019, according to Community Impact. After almost four years of investment and construction planning, the community will finally break ground, but what makes it one of the more intriguing prospects in the city?
Imperial Sugar: A Part of Sugar Land History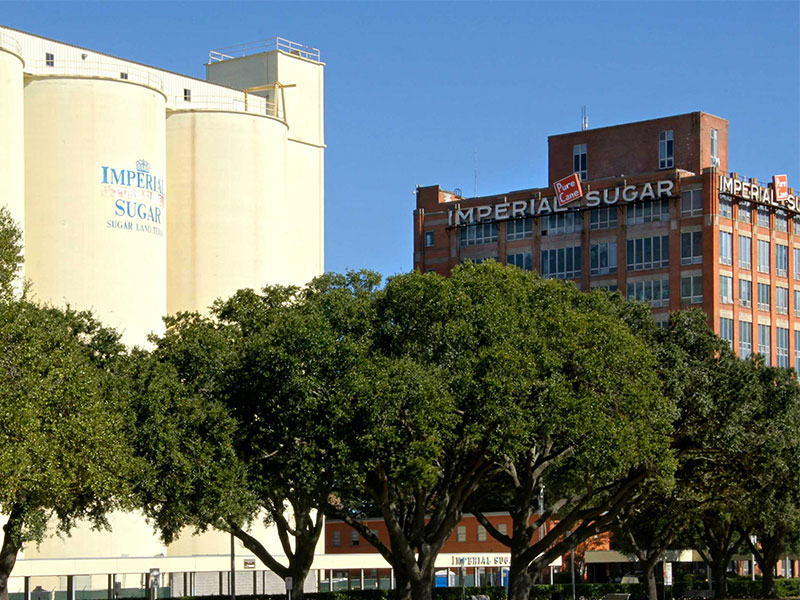 Sugar Land was first established in the 19th century as the home of the area's sugar industry. In its earliest days, freight boats took sugar produced in the area and shipped it across the country. As the area developed and more land was purchased, Sugar Land began to develop as a city. Part of its growth included the ongoing development of its sugar industry, and a big part of that industry was the Imperial Sugar refinery.
The foundation of Sugar Land was laid at the Oakland Plantation, which Benjamin Terry and William Kyle purchased to grow sugar. It was on that plantation that Imperial Sugar got its start, with the sugar refinery entering operation in the early 1840s. It continued operating for decades before shutting down, but the refinery, including its engineering building, warehouse, silos, and smokestacks, have remained a feature of the Sugar Land landscape for years.
However, even though it's an iconic piece of Sugar Land history, the refinery has been left mostly unused. The development of Imperial Market is set to change all of that. Integrating all of the old structures that made up the refinery, the new Imperial Market will encompass 26 acres of mixed-use development. When completed, the new community will have not only homes but restaurants and shopping.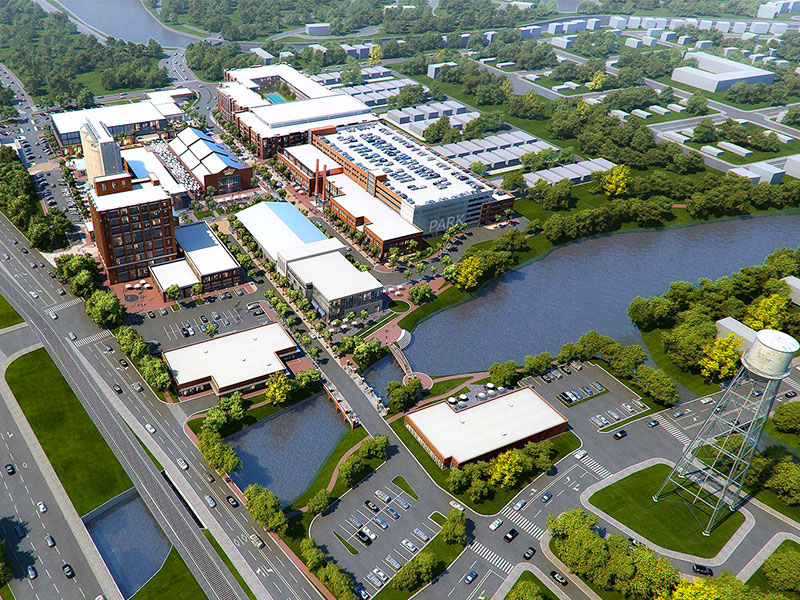 Much of the delay in repurposing the land can be attributed to the attention given to preserving the property, the Community Impact report notes. After the refinery closed in 2003, the city made a point to ensure future developments would preserve the historic structures. The new residential redevelopment also had to ensure the old refinery buildings were brought up to modern building and environmental codes.
As it stands, Imperial Market will be joining a number of other planned communities that populate Sugar Land, such as Lake Pointe, River Park, and Greatwood. While construction will take some time to finish, the community is looking forward to completion and welcoming back the farmers market that has been held at the refinery for the last few years.
Fourteen years after the refinery shut down, it looks as if the grounds are finally ready to reopen, this time as a place where locals can live and relax.