Las Vegas Is The Hottest Housing Market
Las Vegas Is The Hottest Housing Market
Seattle is no longer the hottest housing market in the nation. In late August, a Case-Shiller home price report that looked at communities nationwide revealed Las Vegas has the highest year-over-year gains with a 13 percent price increase.
Las Vegas Takes The Throne
While Seattle edges close to Las Vegas' growth at 12.8 percent, it's a surprise that Las Vegas knocked the Pacific Northwest city out of the top spot which it has held for 21 months. The only other time a city remained at number one for so long was during the 90s when Portland remained on the list for 23 months. For comparison, Las Vegas had a 12.6 percent increase in the month prior to this report, demonstrating the Valley's exceptional growth in 2018. The Seattle Times describes Seattle as "dethroned" by Las Vegas' hot housing market.
While some expected Seattle to remain in the top spot, the numbers predicted Las Vegas' takeover months ago: an earlier report found that Nevada overtook Washington state's ranking as the hottest housing market in June. It simply took some time for the metropolitan areas to catch up with statewide trends. This is interesting because Seattle remains three times as expensive as Las Vegas because the median sale price in Las Vegas hovers in the $290s while in Seattle the average home can cost as much as $805,000. But why, exactly, is Las Vegas growing so quickly?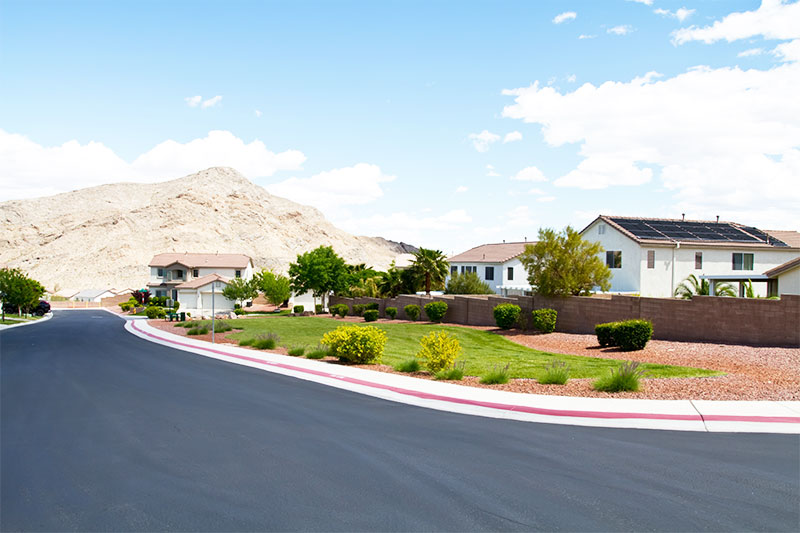 Rising Home Prices
The Seattle Times notes that a lack of inventory in the Las Vegas market has led to rising home prices, since demand outweighs supply in the Valley. Also, Las Vegas was one of the hardest-hit cities during the Recession, which means the only way for home prices to go was up. Even if prices rise at a fairly small rate, the percentage will appear significant when compared to other, more expensive cities.
Interestingly, several of the cities named the most overvalued home markets in the country are also the fastest growing with the highest year-by-year price increases. While Las Vegas was considered overvalued by 20 to 24 percent above market value, Seattle was named 10 to 14 percent overvalued.
San Francisco, Denver, and Los Angeles also made the top five for fastest-rising home prices. In San Francisco, where prices increased by 10.7 percent, the median sale price is $1.61 million for a single-family home. When compared to Las Vegas' $290,000, this illuminates different interpretations of the numbers.
Impact on Homebuyers
While first-time homebuyers in Las Vegas are alarmed by the growth (believing that they'll soon be priced out of an affordable housing market, they shouldn't be so concerned. Las Vegas' growth is not only positive for the city as a whole, where employment growth is also expected to increase, but the discrepancy in price between Las Vegas and other metropolitan areas reveals that it's still an incredibly affordable major city to buy a first home in. Although the 13 percent increase in year-by-year prices shows that growth is rapid in the Valley, we're not facing million-dollar median sale prices anytime soon.
Homeowners and future buyers alike should be glad that Las Vegas is doing well in real estate rankings in both price and population categories. Las Vegas may be the hottest housing market, but it manages to top lists without toppling budgets. This makes Las Vegas an ideal place to live and 2018 the right time to buy.