3 Affordable Neighborhoods in Las Vegas
3 Affordable Neighborhoods in Las Vegas
Las Vegas may be the most overvalued housing market in the nation, but Southern Nevada is still a good move for new graduates and early career Millennials looking to buy a home. While most graduates making a decent starting salary can afford to live in cities like San Francisco and Los Angeles, it might be difficult without a hefty downpayment and low student loan debt. Yet the starting salary in Las Vegas is just under $48,000, which is lower than other nearby cities.
Keeping in mind some important information about buying a home in Las Vegas, it's feasible to find a great home in an affordable neighborhood. Using this methodology and NerdWallet's Affordability Calculator, we determined that a new grad making the average starting salary can afford a home in Las Vegas in the low $200s.
Here are three neighborhoods in Las Vegas that fit the bill with great community features and close proximity to the city's historical neighborhoods.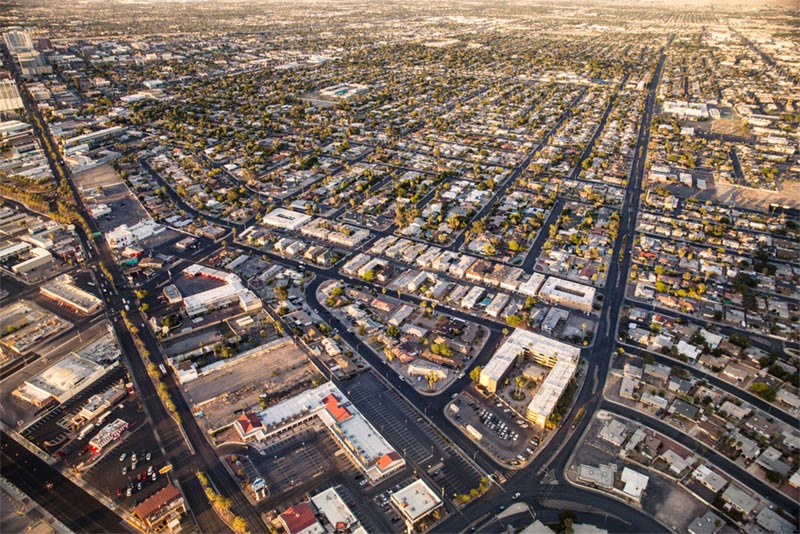 Downtown is a local's neighborhood with all the fun and adventure you'd find on The Strip, minus the high number of tourists. Home to Las Vegas' oldest freestanding bar along with a slew of historical hotels and great shopping options like Container Park, Downtown, along with the neighboring Arts District, is a vibrant and fun neighborhood to live in with a vibe unlike any other in the city. It's also an incubator space for start-ups, local small businesses, and major companies alike, which can often mean a more convenient commute to work.
And for those times when you can't take a vacation elsewhere, the neighborhood is also a great place for a staycation when you need a little break. Downtown is the neighborhood for fun nights out at breweries and bars alike, but it's also a neighborhood seeing improvements in transportation and walkability. In addition to these neighborhood amenities, Downtown also has food trucks and farmers markets where residents can find fresh produce.
Currently, the median sale price in the neighborhood is in the low $200s. Whether you're interested in buying a high-rise condo or a historical home, Downtown offers both choices.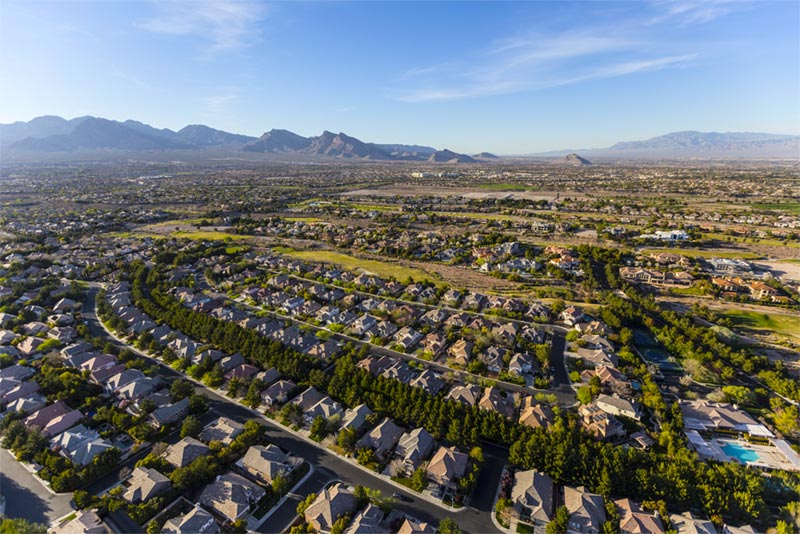 For buyers looking to purchase a home in a quieter neighborhood that's still nearby Downtown and the Arts District, Historic Westside is also an option. As the name suggests, Historic Westside is among Las Vegas' historical neighborhoods where the city first began.
The current median sale price is in the mid $100s, although houses in other price ranges are available. This affordable Las Vegas neighborhood is among the best in the city to find community gardens and several Little Free Libraries. The neighborhood is also near the Cultural Corridor that houses Cashman Field, the Neon Museum, the Las Vegas Library, and the Las Vegas Natural History Museum.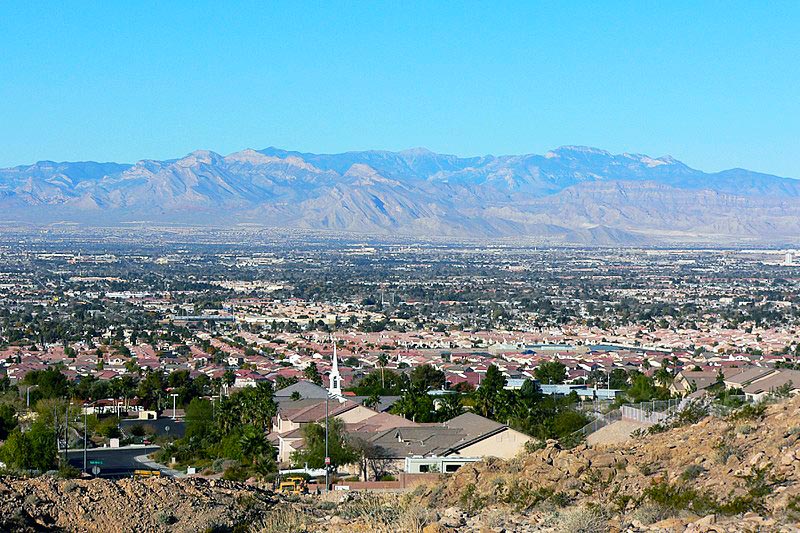 Located on the northside of the Valley, the median sale price in Sunrise Manor is in the high $100s. Sunrise Manor is an ideal neighborhood for homebuyers who want some distance from The Strip but still want access to the nightlife on weekends. While it's a great place to find both golf courses and great neighborhood bars, Sunrise Manor also maintains a suburban feel. It's also possibly the future site of Las Vegas' newest city tentatively known as East Las Vegas. Since the average income in Sunrise Manor is around $40,000, this makes the neighborhood an ideal place to find a first-time home on a budget.