National Local Life
Living in Sacramento: What You Need to Know
Throughout the years, Sacramento has earned nicknames like "The Step-Child of California" and "The Midwest of California" due to its more luxurious coastal competition. However, with the Silicon Valley eruption and home prices in San Francisco skyrocketing, many people have turned towards nearby real estate markets that are more attainable. Coupled with an increasing trend of teleworking, Sacramento has become a hot-spot for those who want the California city experience at a fraction of the cost.
While Sacramento has always been a contemporary city, this new growth has helped revitalize many neighborhoods as well as contribute to a rising job market and higher income. Even entertainment options have improved, bringing new sports to the area. Sacramento has turned from a hidden gem to a blatantly obvious gem, and it seems the city's growth has only just begun.
From where to live to where to eat, here's everything you need to know about what living in Sacramento is like.
Sacramento truly acts as a gateway to the rest of California that residents actively take advantage of.
The Lay of the Land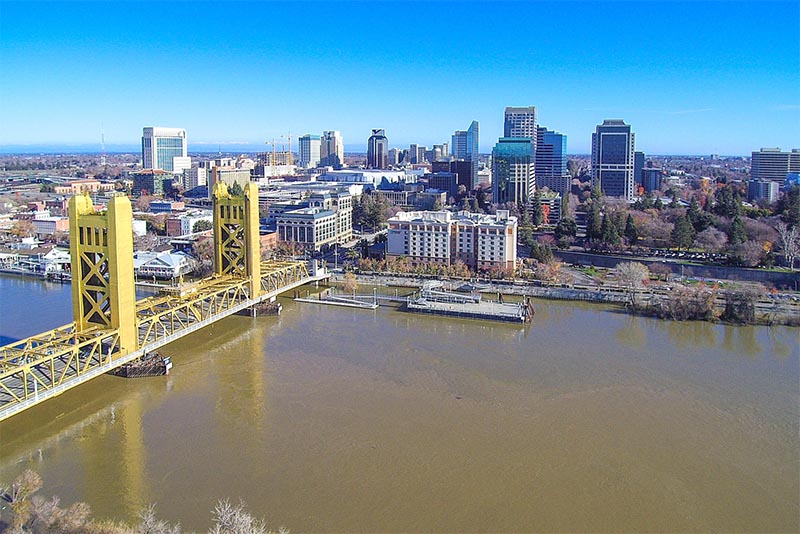 Located in the valley of Northern California, the city has three distinct layers; its urban core, suburban borders, and surrounding farmlands. Being the sixth most populous city in California, Sacramento has a modern and sprawling downtown area that can be found right along the American and Sacramento Rivers. On the other side of those rivers are a litter of suburban neighborhoods with a more family-friendly focus.
In relation to the rest of the state, Sacramento puts you in a great position to explore the beautiful landscapes of California. Within a one- to two-hour drive, you can find yourself along the Pacific Ocean, on the snowy mountains of Lake Tahoe, or in the misty streets of San Francisco. Go a little bit further and you'll find numerous state parks, redwood forests, and maybe even Disneyland. This city truly acts as a gateway to the rest of California that residents actively take advantage of.
Growing Real Estate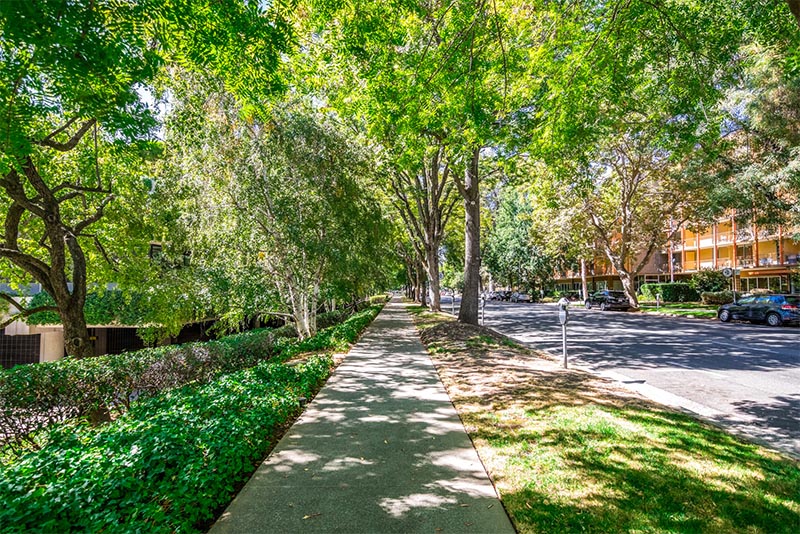 Sacramento is still the most affordable major city in California by a long shot. According to MLS real estate data, Sacramento has a median selling price of $340,000 for the last year, compared to the next most affordable city, San Diego at $620,000. Combine that with Sacramento's rise in average income and lower unemployment rates in the last decade and you've got a growing real estate market.
That being said, like any city, home cost and type will largely depend on which neighborhood you pick. Luckily, Sacramento has a variety of great neighborhoods to choose from depending on what's most important to you.
Urban Neighborhoods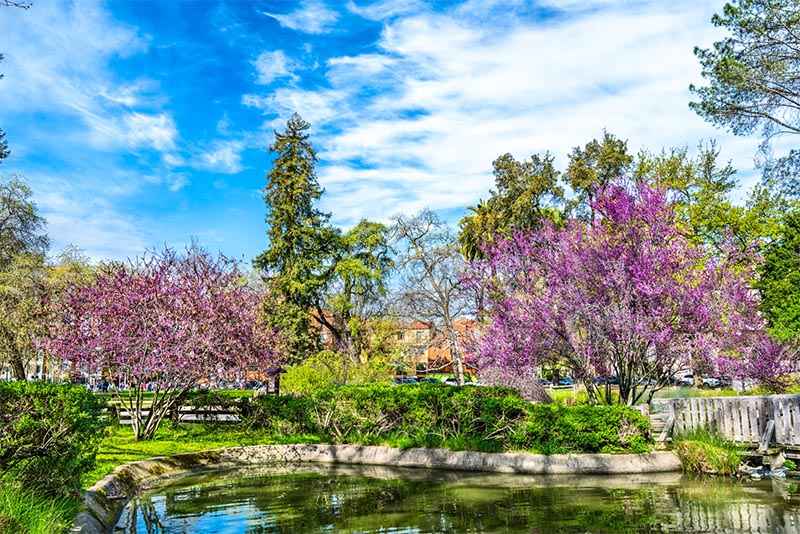 Within the urban core, you'll find slightly more expensive homes with smaller lot sizes, but the trade-off is location. In neighborhoods like Midtown, Downtown, and East Sacramento, you'll find a mix of townhomes and condos and a classic urban experience with nightlife, entertainment, and food options right around any corner. For a hybrid of urban and suburban, Land Park offers larger single-family homes with more space while still being located directly south of Downtown.
Suburban Neighborhoods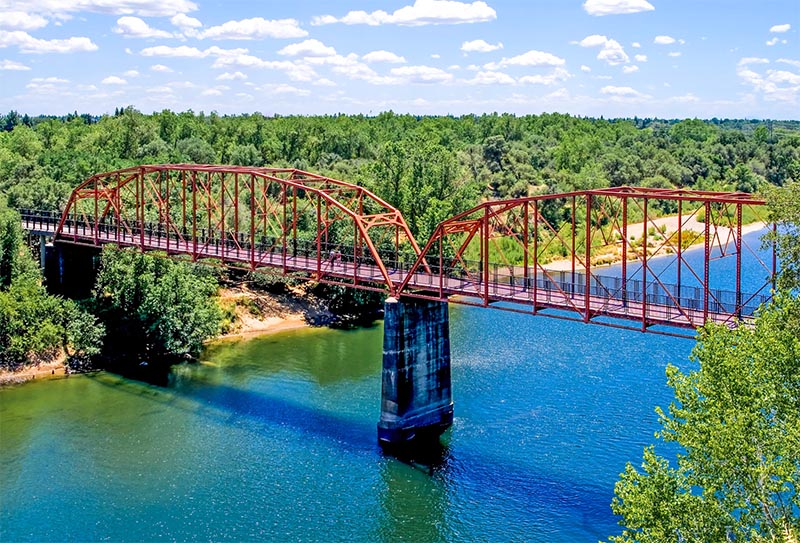 Beyond the skyscrapers to the north, you start to get into the classic suburban neighborhoods with more yard space, great schools, and more affordable homes. Neighborhoods like Arden-Arcade, Carmichael, and Fair Oaks are great examples of this. For a more unique and luxurious suburban experience, neighborhoods like El Dorado Hills and Folsom are highly sought after for newer homes.
Lifestyle and Entertainment
The Great Outdoors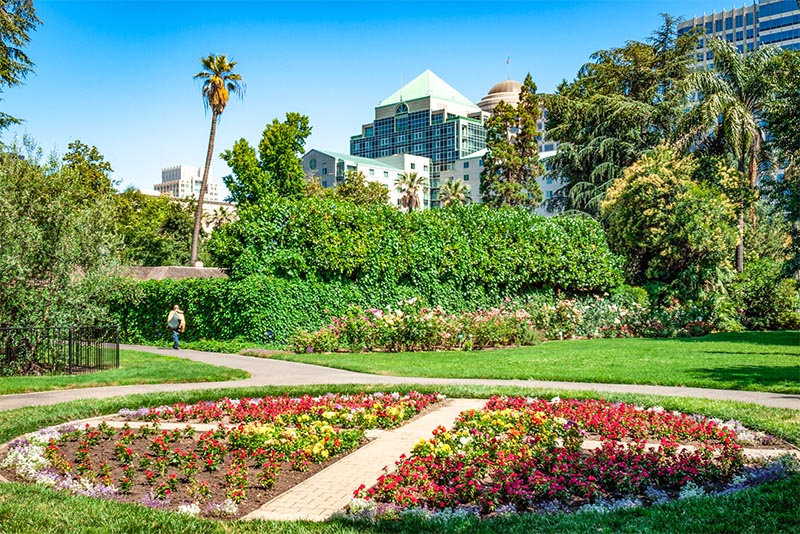 Thankfully, Sacramento benefits from California's everlasting sunshine, giving residents great weather year-round for outdoor activities. Winters see extreme lows of only 40 degrees, while the summers can see extreme highs of above 100 degrees. The only notable drawback about these high temperatures is that it causes occasional wildfires in further reaching areas of Sacramento, creating some hazy skies. Other than that, this city has the perfect weather to encourage lots of outdoor activities and a booming agricultural scene.
While the summers can get hot, it doesn't stop residents from being outside and being active. With two lakes and two rivers, there are plenty of water activities to keep you cool without needing to drive longer than 30 minutes. Additionally, the city is home to a multitude of hiking and biking trails, 223 public parks, and 30+ golf courses to take advantage of any time. For something more family-friendly, head south to William Land Park to hit up the Zoo, Funderland Park, and Fairytale Town for a day of fantasy and fun.
Indoor Activities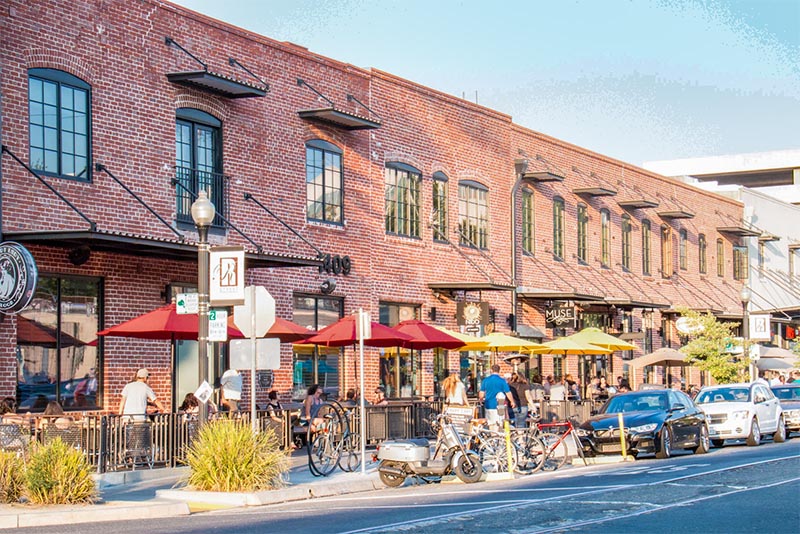 Moving indoors, there are a number of activities to take a break from all the outdoor fun. The Downtown neighborhood has several museums and galleries all within walking distance of each other, creating an unofficial "cultural crawl." Head east to Midtown to wander through a mecca of local shops offering everything from antiques to artisanal goods. For larger shopping needs, there are several large malls featuring all the national brands you could ever need.
Sports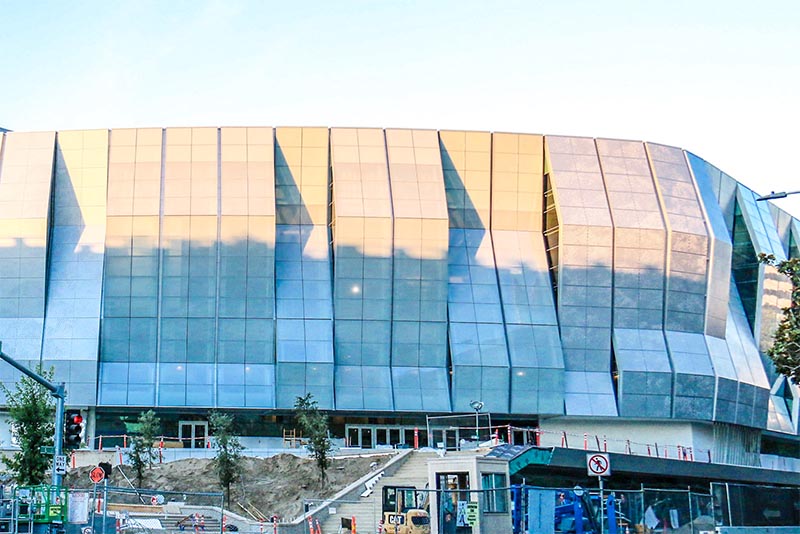 On the sports side of things, Sacramento has a die-hard following for the Kings. If you move to Sacramento, there's a good chance that you will be converted to a fan just by witnessing the passion of the fan base. Having recently moved into the newly built Golden 1 Center in Downtown Commons, the Kings have helped contribute to Sacramento's growth and revitalization.
Although the Kings have been Sacramento's only professional sports team, that changed in 2019 when the Major League of Soccer awarded the city with a professional soccer team. The Sacramento Republic FC will play at the developing Railyards Stadium and will help the city continue to grow.
A Fresh Food Focus
Farm-to-Fork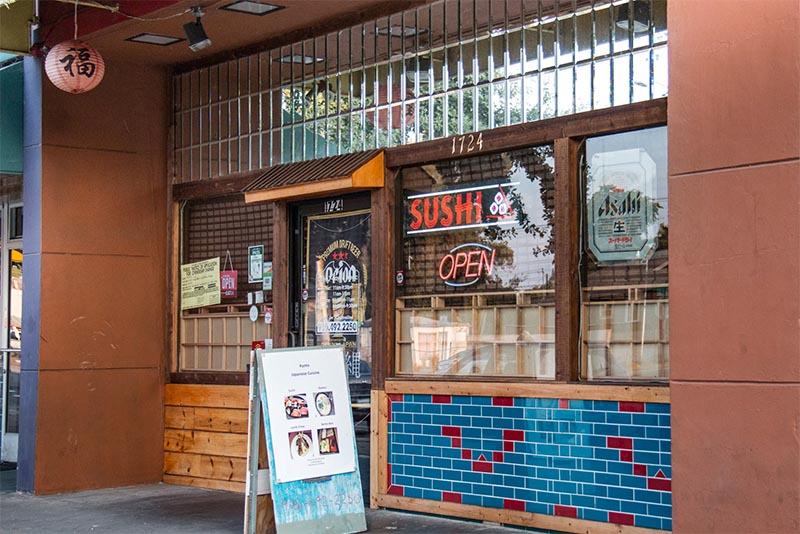 Coinciding with the city's recent growth, Sacramento has made a conscious emphasis on being the "Farm-to-Fork Capital" due to its strong agricultural presence in California. While this may seem like just a fancy marketing slogan, it's backed up by the area's 1.5 million acres of farmlands and over 160 different crops that are maintained year-round. A great way to experience some of this fresh local flavor is the Farm-to-Fork Festival featuring farmers, restaurants, breweries, wineries, and more, all from the Greater Sacramento area. If you want fresh food year-round, there are also over 40 farmers markets that are open seasonally or all year.
This fresh food focus also carries over to its local restaurants. Places like Bacon & Butter and Canon emphasize locally sourced ingredients, and you can taste it. There's also a big focus on sushi and seafood within Sacramento, considering one of the biggest crops grown is sushi rice, and the Pacific Ocean is just miles away. Mikuni and Takumi Izikaya Bar are two of the most popular sushi spots.
Beer and Wine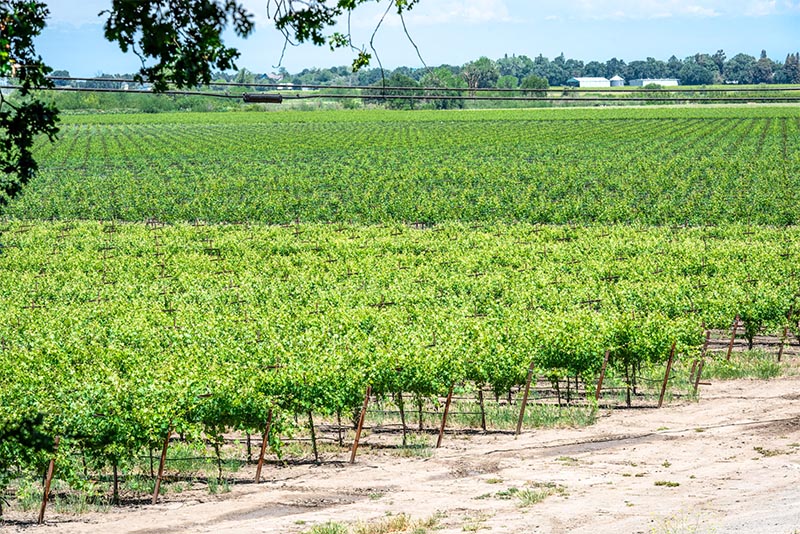 Another benefit of Sacramento's central California location is its proximity to the famous Napa Wine Country. Over 200 vineyards are just a drive away from your door, making it easy to plan a day trip of grape filled fun. Even if you don't want to travel far, several wineries have opened up taste rooms in the heart of Sacramento, such as Revolution Winery which has its own wine club.
As the craft and microbrewery trend has grown over the years, Sacramento has seen a large spike in breweries in the last decade. Track 7 and Bike Dog have been popular additions to the thriving beer scene of Sacramento. If you consider yourself a beer enthusiast, or maybe just want to have a good time, you should definitely attend one of the many beer festivals or try taking a Beer Bike tour.
Life Is Good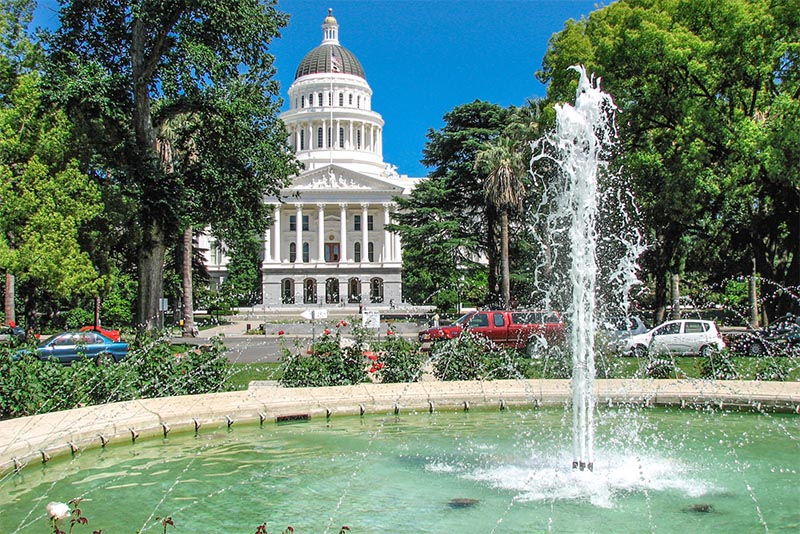 Overall, Sacramento provides a healthy and balanced lifestyle that's also still affordable, leaving you more time and money to take advantage of California's beauty. For more detail on some of Sacramento's neighborhoods, check out our neighborhood guide.