'Lock-and-Leave': Low-Maintenance Housing for Active Homeowners
'Lock-and-Leave': Low-Maintenance Housing for Active Homeowners
"Lock-and-leave" living is a fairly recent trend in the housing market. This style of homeownership is built for convenience and security, allowing people to own a home while enjoying the freedom of very few maintenance responsibilities.
Homebuyers want residences that reflect their lifestyles, and for both active baby boomers and adventurous millennials, this means smaller homes with amenities or automation systems that enable an on-the-go lifestyle.
Housing Options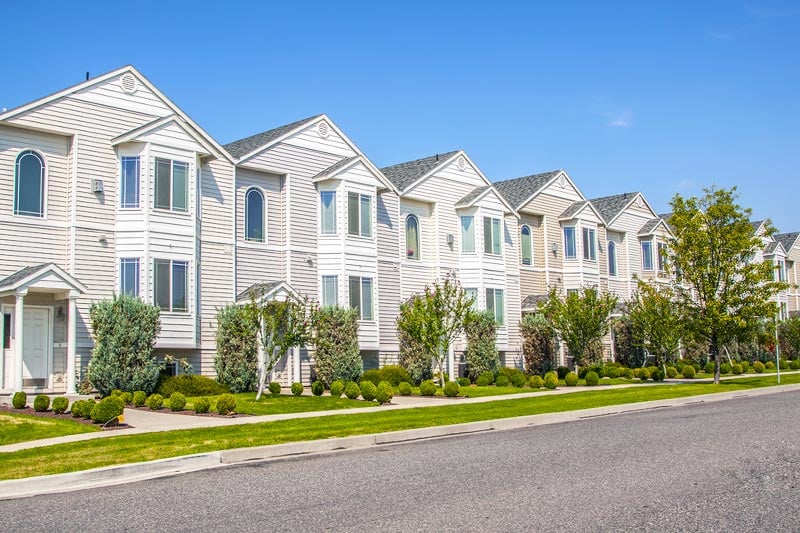 While lock-and-leave living tends to be a prominent feature when buying a condo, there are a variety of homeowner lock-and-leave options. Carriage houses, townhouses, and no-maintenance single-family communities offer security and maintenance services as part of a monthly HOA (homeowners association) fee which varies depending on the size and location of a housing unit.
In Tennessee, Goodall Homes is developing a community of detached townhomes which offer a lock-and-leave lifestyle. In Gallatin's Carellton neighborhood, new single-family homes and cottages will offer "the price advantages and convenience of traditional townhomes, but without the shared wall." With prices starting around $275,000, the townhomes include access to a clubhouse, a swimming pool, an outdoor fireplace, and a fitness center. According to Candee Potter, a Realtor with Re/Max Choice Properties in Hendersonville, these townhomes appeal to both downsizers looking for lock-and-leave living as well as young professionals searching for something affordable.
While this type of no-maintenance housing may have been rare 20 years ago, there's new demand for stress-free homeownership as homebuyers want to engage in more active lifestyles. They want their security concerns put to rest while enjoying the freedom of very few household responsibilities.
This trend is also spreading internationally, as a recent Canadian development in Calgary is set to build out 50 luxury bungalows. The Swift Creek Villas will have monthly fees of roughly $210 U.S. dollars to cover tasks such as garbage disposal, yard maintenance, and snow removal, allowing owners to leave for extended periods of time. The majority of potential buyers for these lock-and-leave villas currently own larger homes in the area, which means there's a demand for downsizing in favor of the ability to lock and go.
Low Maintenance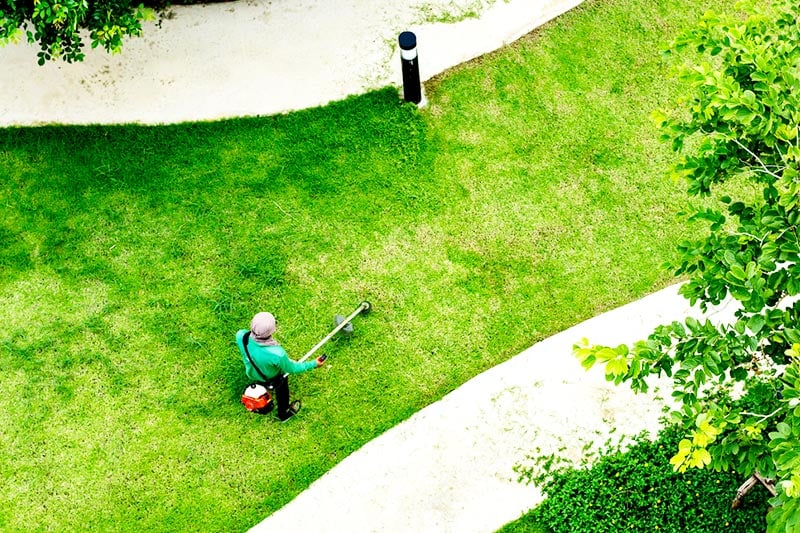 In a lock-and-leave community, you no longer need a house sitter or lawn service if you plan to take an extended trip. A community of neighbors alongside a staff ensures your pets, plants, and mail will be looked after no matter how long you're gone, whether for just a weekend or for weeks at a time.
Wendy Walker, a leading sales associate affiliated with Coldwell Banker Residential Brokerage in Arizona's Paradise Valley, provided some insight about the lock-and-leave homebuying trend. "High net-worth individuals want less maintenance, more amenities, quality finishes, and smaller square footage," she said in a blog post. While this trend seems opposite of the idea that bigger is better when it comes to luxury, lock-and-leave emphasizes freedom from household duties as a type of luxury.
As the baby boomer generation reaches retirement, this type of living is gaining popularity. Many retirement communities have long offered a lock-and-leave lifestyle, promoting the no-maintenance benefits as a major appeal. However, the ability to pick up and leave whenever you like has more recently spread beyond baby boomers to gen-xers and even millennials.
Walker explains that "many buyers in Phoenix tend to be baby boomers, snowbirds, and/or seasonal visitors." However, Walker also includes millennials in this lock-and-leave trend. "Another consideration, whether Phoenix or elsewhere, is that millennials also prefer the lock-and-leave lifestyle. They don't want the upkeep either, nor do they want to be bound to a larger property. They also enjoy the idea of travel and being on the go."
Lock-and-Leave Technology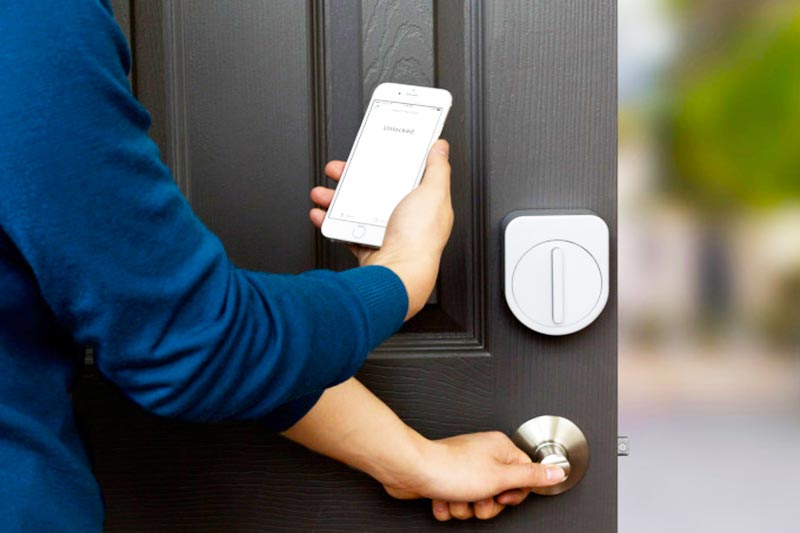 Lock-and-leave living has also been made possible through advances in technology. Now, with just a couple of gadgets, you can enable an alarm system with video monitoring or install an entire home automation system (much like On-Q) that allows you to turn lights on or off, control the thermostat, and monitor water heaters or other systems all directly from your phone. While this automation tactic may not appeal to the retirement-aged homebuyers, it's a very convenient option for young professionals and families.
Some newly built communities are even featuring these systems in the construction process itself, just like plumbing or air conditioning. In Texas, Lennar Homes is building a 400-home community in South Austin's Enclave at Estancia with Alexa—Amazon's voice-recognition technology—included as one of the home utilities. The home automation system can raise the blinds, turn lights on, play music, turn on the TV, and also control the thermostat. And Lennar's Wi-Fi Certified smart homes are just one example of the technological options available for homeowners interested in a lock-and-leave lifestyle.
For a more DIY approach, you could install your own system into your existing home to enjoy a little more flexibility when it comes to monitoring your property. These are a few notable systems:
Notion is a home automation system that can alert you if the temperature has changed, a door is open, water is leaking, lights are on, or even if the smoke alarm has gone off. You can control one room or multiple with alerts sent straight to your phone.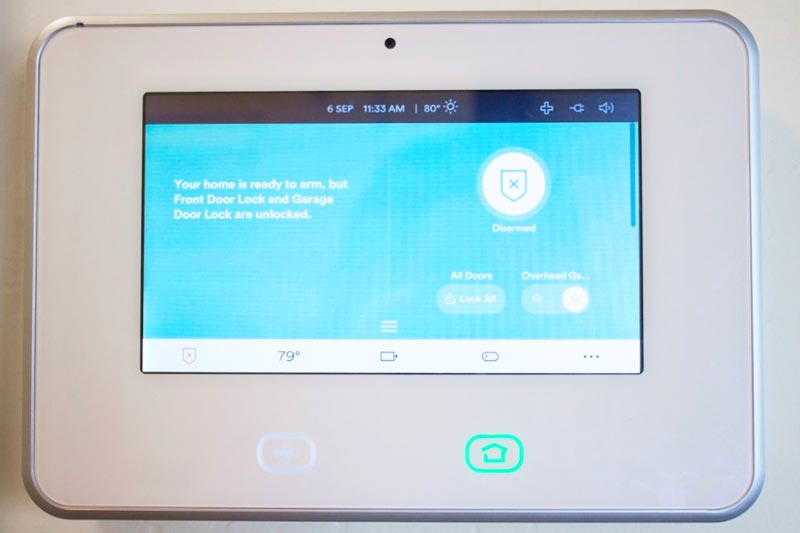 Iris allows you to customize your home automation system by choosing from three different kits: Comfort and Control, Safe and Secure, or Smart. Developed and sold by Lowe's Home Improvement Centers, this system is simple to install and integrates with existing HVAC and security systems.
And if you're an Apple user, take a look at Savant. It's a low-cost home automation system that runs on Mac OS X systems as well as iOS tablets and smartphones. The system can open and close doors, set light timers, run security systems, monitor HVAC systems, and also turn on your coffee pot in the morning. It has powerful remote access that can be operated from your office, another state, or even across the globe, giving you a fully automated lock-and-leave lifestyle.
Nowadays, whether a first-time homebuyer or a retirement community member, homeowners are one-the-go. The freedom to lock and leave is becoming a new type of luxury living, but a luxury with many options that many homebuyers can afford. While still considered just a trend in housing, the ability to lock and leave may be a drastic change to the homeowner experience.