Long Beach's $100 Million Outdoor Mall Will Not Be Your Typical Shopping Center
Long Beach's $100 Million Outdoor Mall Will Not Be Your Typical Shopping Center
Long Beach will be adding a brand new mall to its coast, but the outdoor space will not be your typical shopping center, according to a recent report from the Los Angeles Times.
Food and leisure activities will be the focus of the $100 million project, and as builder CenterCal Properties' Fred Bruning explained, it's also intended to "reflect the changing tastes of consumers."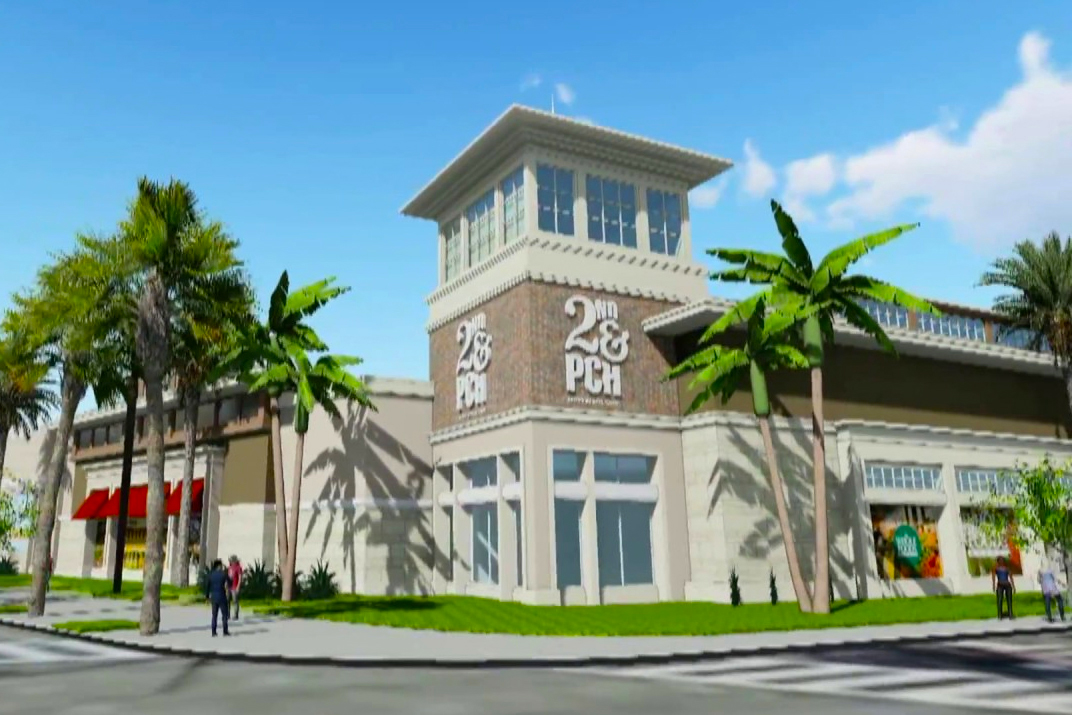 The property, dubbed 2nd & PCH, is appropriately located at the intersection of 2nd Street and Pacific Coast Highway, and will replace the SeaPort Marina Hotel — a long-outdated property that first opened in 1962. The makeup of the mall will be similar to many completed and planned projects around Los Angeles County in recent years.
2nd & PCH's anchor tenant will be Whole Foods Market. This mimics the type of outdoor malls that have popped up in areas like Runway at Playa Vista, which also features a Whole Foods and upscale dining options as its primary attractions. Elsewhere, in developments like Westfield Topanga in Canoga Park, Costco and Total Wine serve as anchor properties interspersed with local restaurants and cafes, and some luxury clothing outlets.
CBRE's Melina Cordero explained the shift in focus to the Los Angeles Times, saying "restaurants are the new traffic driver, the anchor. It's changing the game for restaurants, to take malls seriously as a space where they can make a business."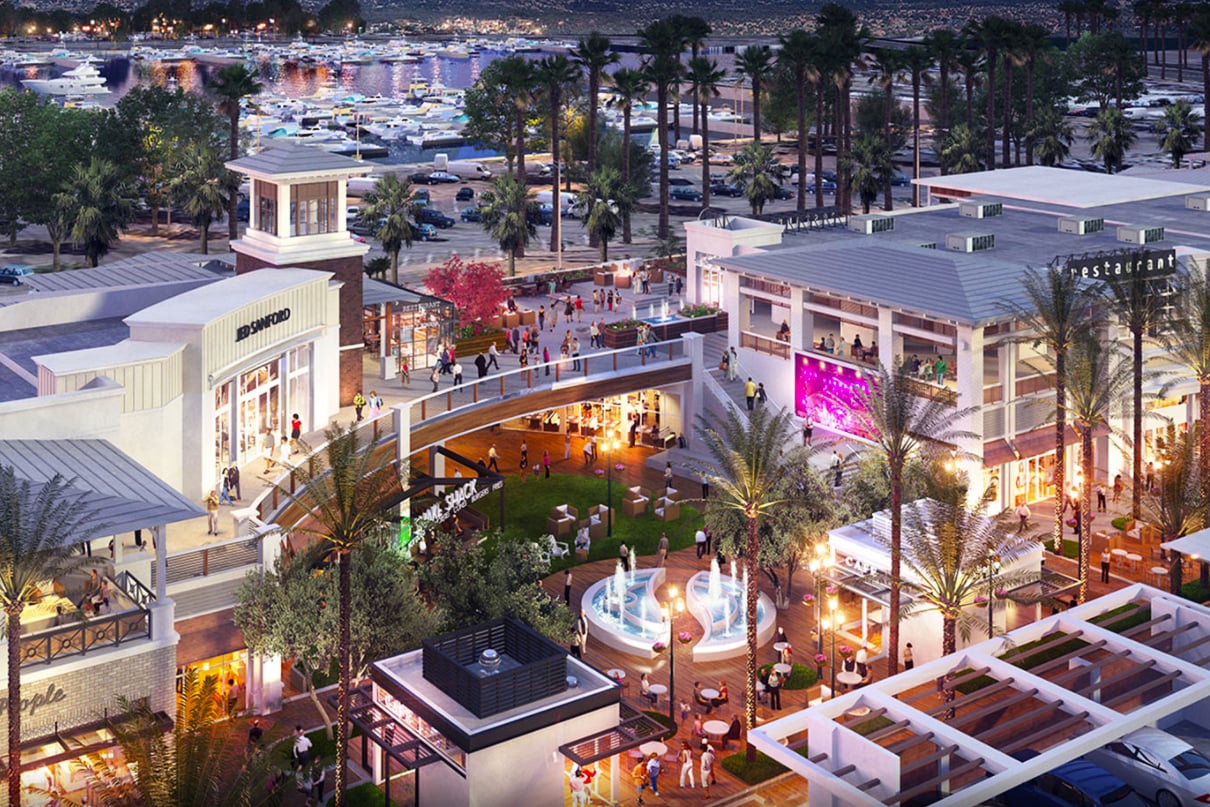 Along with eating spaces, 2nd & PCH and other outdoor malls in the area are also embracing lifestyle aspects. Many developments include yoga and fitness spaces and open, outdoor seating areas, as well as internet access for working visitors and residents. These features can be seen not only in more traditional mall designs, but also in planned mixed-use developments. Plans for mixed-use properties in areas like Culver City as well as Redondo Beach's potential South Bay Galleria overhaul are centered on communal space for work and play.
For Long Beach, the new mall represents a compromise between embracing higher-density growth and some more modern development sensibilities. The city recently voted no to high-density plans, opting to avoid potentially accomodating an aggressive population boom in the area. The 2nd & PCH development further caters to Long Beach's existing single-family-home owners—though it also leans on elements that younger professionals and condo/townhome owners are more inclined to enjoy.
2nd & PCH will open its doors in 2019, according to the current timeline. Coupled with numerous townhome developments and new mixed-use spaces rising near Downtown Long Beach, the city is slowly ushering in its own vision for the future.