Los Angeles Clippers Consider Building New Arena in Inglewood
Los Angeles Clippers Consider Building New Arena in Inglewood
It seems that the Los Angeles Clippers have officially outgrown their residency at Staples Center in Downtown LA. Per Urbanize, team owner Steve Ballmer has not only been looking at other venues, he's already started the process of moving stadiums.
The Clippers have shown interest in setting up their new camp across from the upcoming NFL stadium in Inglewood between Prairie and Yukon Avenue, south of Century Boulevard. The attention-garnering project would take up a 22-acre parcel owned by the City of Inglewood. This area would include the new Clippers arena in addition to on-site training facilities and office space.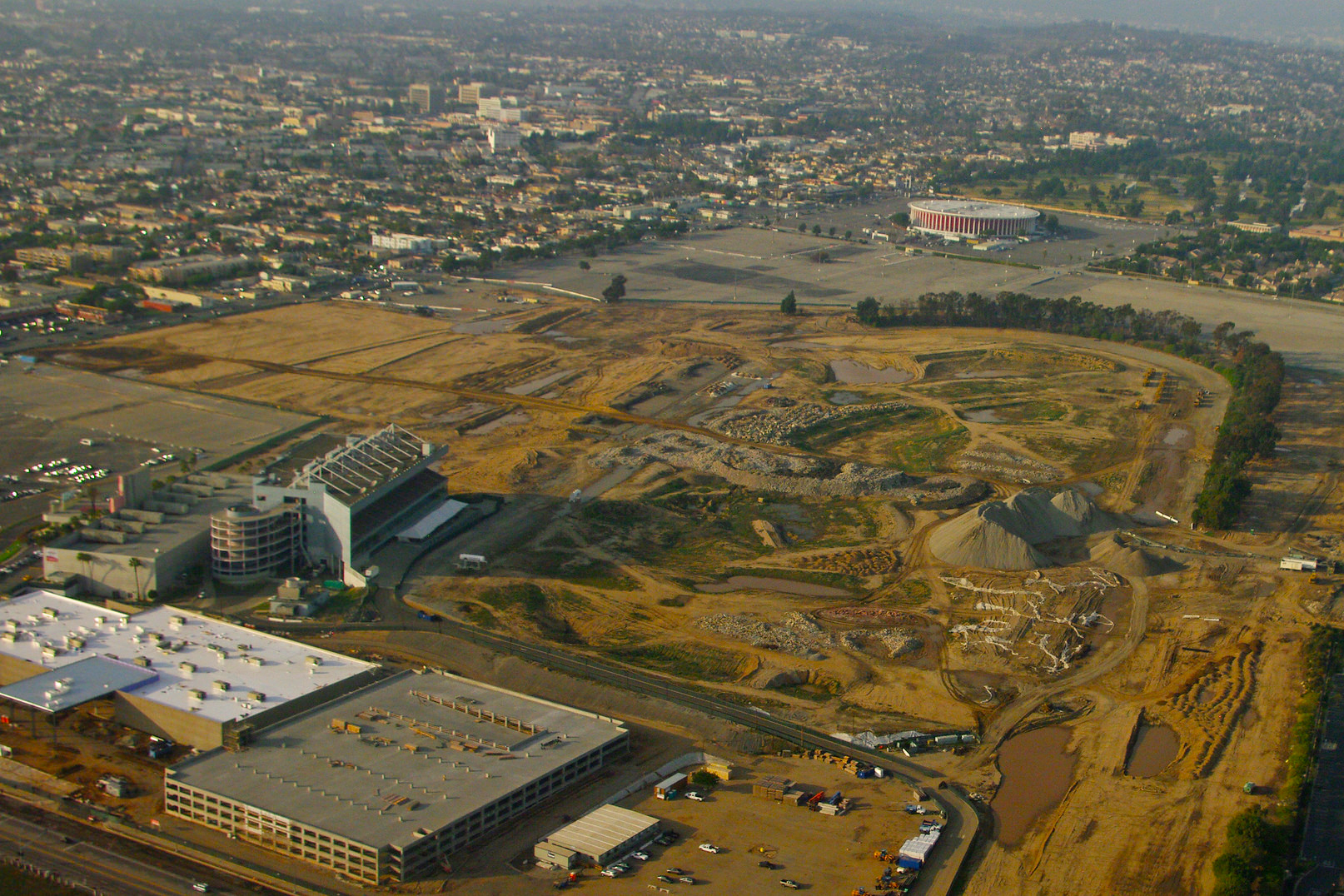 According to the Clippers' proposal to Inglewood City Council, they want permission to construct an 18,000- to 20,000-seat stadium, "as well as related landscaping, parking, and various other ancillary uses." The council agreed in a unanimous vote to begin negotiations with the team.
With The Forum being revamped and the area's planned construction projects, which include the soon-to-be new home of the NFL's Rams and Chargers, and an upcoming mixed-use project, the addition of a new professional basketball stadium would position the neighborhood as a leading center of entertainment in Los Angeles.
The Clippers' current lease at the Staples Center runs through 2024. However, if everything goes according to plans, the new basketball arena would be completed in time for the 2022-2023 NBA season.