Master-Planned Projects to Bring More than 1,000 New Homes to Frisco
Plano-based developer and builder Green Brick Partners Inc. has purchased land in Frisco to develop three master-planned communities, which will collectively add more than 1,000 new homes to the city's growing landscape at a build-out value of over $500 million, according to the Dallas Business Journal.
"With some of the highest job growth rates in the nation, Frisco has continued to expand at a rapid pace," Jim Brickman, CEO of Green Brick Partners, said in a statement. "We made an investment in Frisco because it is a great place to live and work, and we are seeing demand for new construction greatly outpacing supply."
While the median home value in Frisco tops $535,000, houses in the three developments will reflect a broad mix of styles and prices that range from traditional single-family homes and patio homes to townhouses starting in the mid $300,000s, according to Dallas Morning News.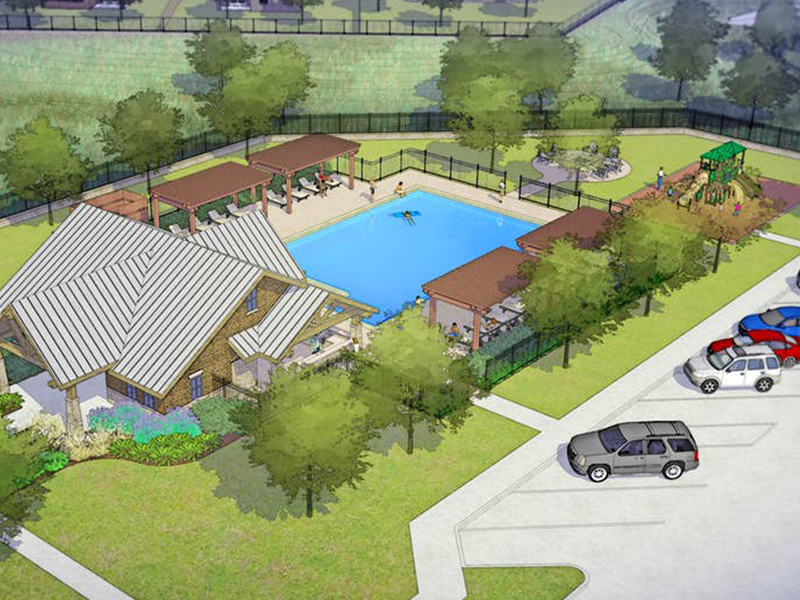 Though Green Brick Partners expects all three neighborhoods to be in the works within the next two years, the first development — Frisco Springs — is already under construction.
Located on Eldorado Parkway just west of Preston Road, the 97-acre neighborhood will contain 172 single-family homes built by Toll Brothers and Village Builders as well as 154 townhomes that CB JENI Homes is constructing.
Next to Frisco Springs is 240 acres of land that the city is purchasing for a mammoth park and sports complex that's almost as large as Fair Park in Dallas.
Green Brick subsidiaries — Normandy Homes and CB JENI Homes — will construct about 333 single-family homes, patio homes, and townhomes in the 67-acre Park Vista neighborhood at the southeast corner of Eldorado Parkway and Coit Road.
The largest development is the 120-acre Edgewood community at Coit Road and Main Street, which will contain 354 houses collectively built by Normandy Homes, Meritage, Southgate Homes, and M/I Homes.
Frisco's building boom is driven by employment growth at Legacy West in Plano and along the Dallas North Tollway.
According to Ted Wilson, principal with Dallas-based housing analyst Residential Strategies, these three land buys with 284 combined acreage give Green Brick an edge in Frisco.
"Frisco is one of the most dynamic markets for lot development in DFW. Presently, Green Brick is the most active developer in this market," Wilson said in a statement. "[Its] projects underway represent about one-third of all new development [in the city]."