San Diego Local Life
Meet My Neighborhood: Pacific Beach, San Diego
With casual bars and beachfront hotels, this young-at-heart neighborhood—affectionately called "PB" by its locals—may seem like a party town, but if you look a little closer, it has much more to offer. Nestled along the Pacific Ocean south of La Jolla and north of Mission Beach, Pacific Beach is the perfect place to soak up the sun, catch some waves, and call home.
I started spending time in Pacific Beach when the winters in the Pacific Northwest became too much for me. When I first moved here six years ago, I spent most of my nights at Thrusters dancing the night away with friends.
Fast forward five years, and you can now catch me with my husband and a cocktail at Lahaina Beach House, unwinding from the day and taking in the picturesque sunset. Or, you can find me at the Tuesday Farmers Market stocking up on fresh vegetables and fruit. My ideal Sunday Funday is riding around on my beach cruiser and eating brunch at the Truckstop.
Pacific Beach is a scenic wonderland filled with walkable main streets, surf shops, and beachfront street fairs.
Fun in the Sun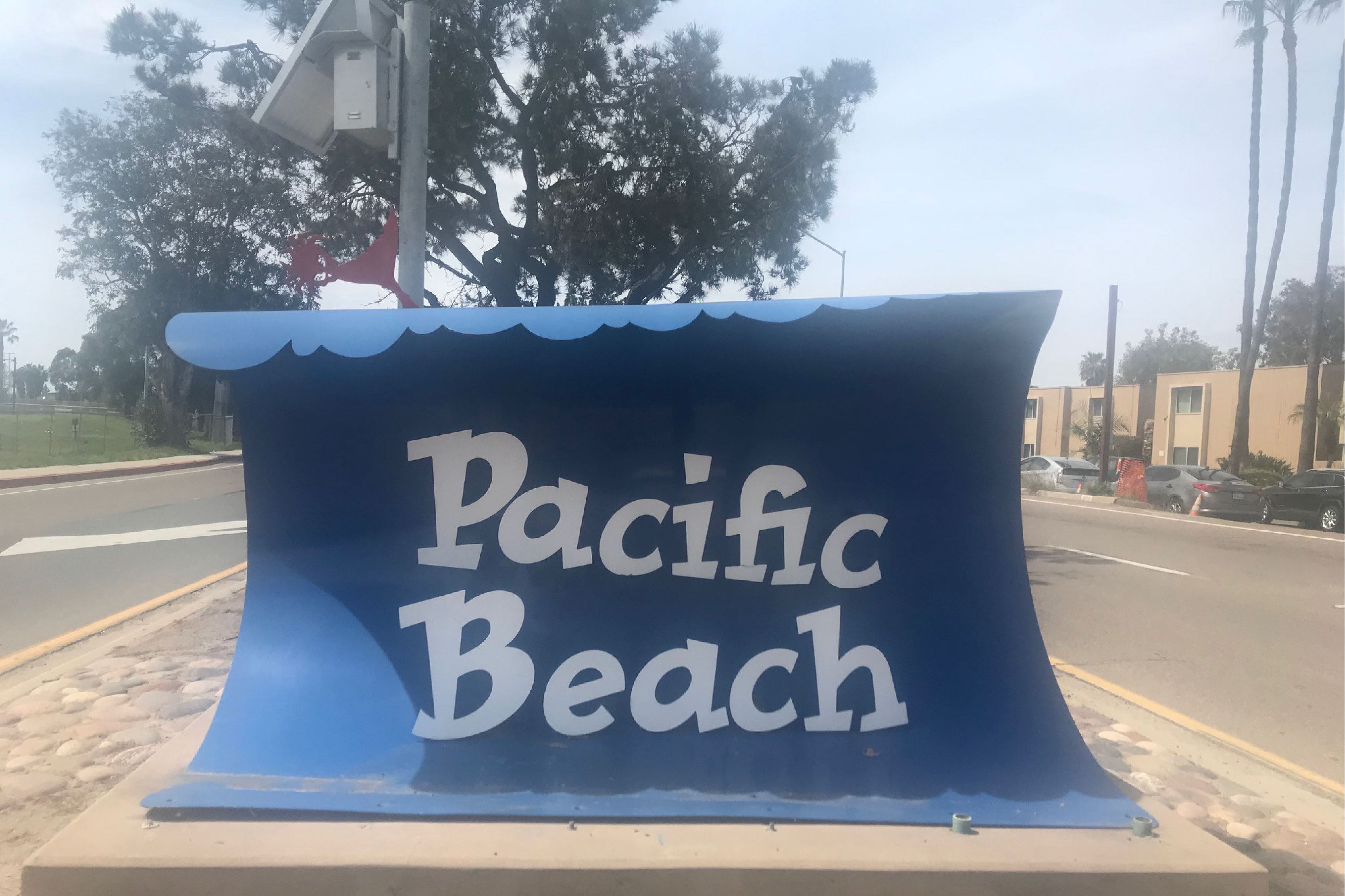 When the sun is shining and the weather is warm, there's no better place to be than on the beach or the Pacific Beach Boardwalk. I have to say as a beach enthusiast, the sand on this beach is one of the cleanest, and if you're into beach volleyball, I promise on any given day you can find a group to play with.
When I don't feel like laying out at the beach, I like to hang out on the boardwalk. On the paved path, also known appropriately as Oceanfront Boardwalk, you can bike, rollerblade, or skateboard. If you're an avid jogger, you won't find a better place to run than on the boardwalk.
During the summer, however, it's just easier to ditch your wheeled transportation and join the masses on foot. An evening stroll on the boardwalk right before the sun sets is hands down the best way to wind down from a long work day.
Crystal Pier, the historic wooden pier built in the 1920s, is one of the most popular spots on the beach. If you enjoy fishing, you can do so from the pier in the daytime, but during peak season, it can get busy, so the earlier you get there, the better. With its sweeping coastal views, silky sand, and three-and-a-half-mile stretch of restaurants and eclectic shops, the Crystal Pier is a beautiful display of the San Diego beach culture.
Taco Tuesday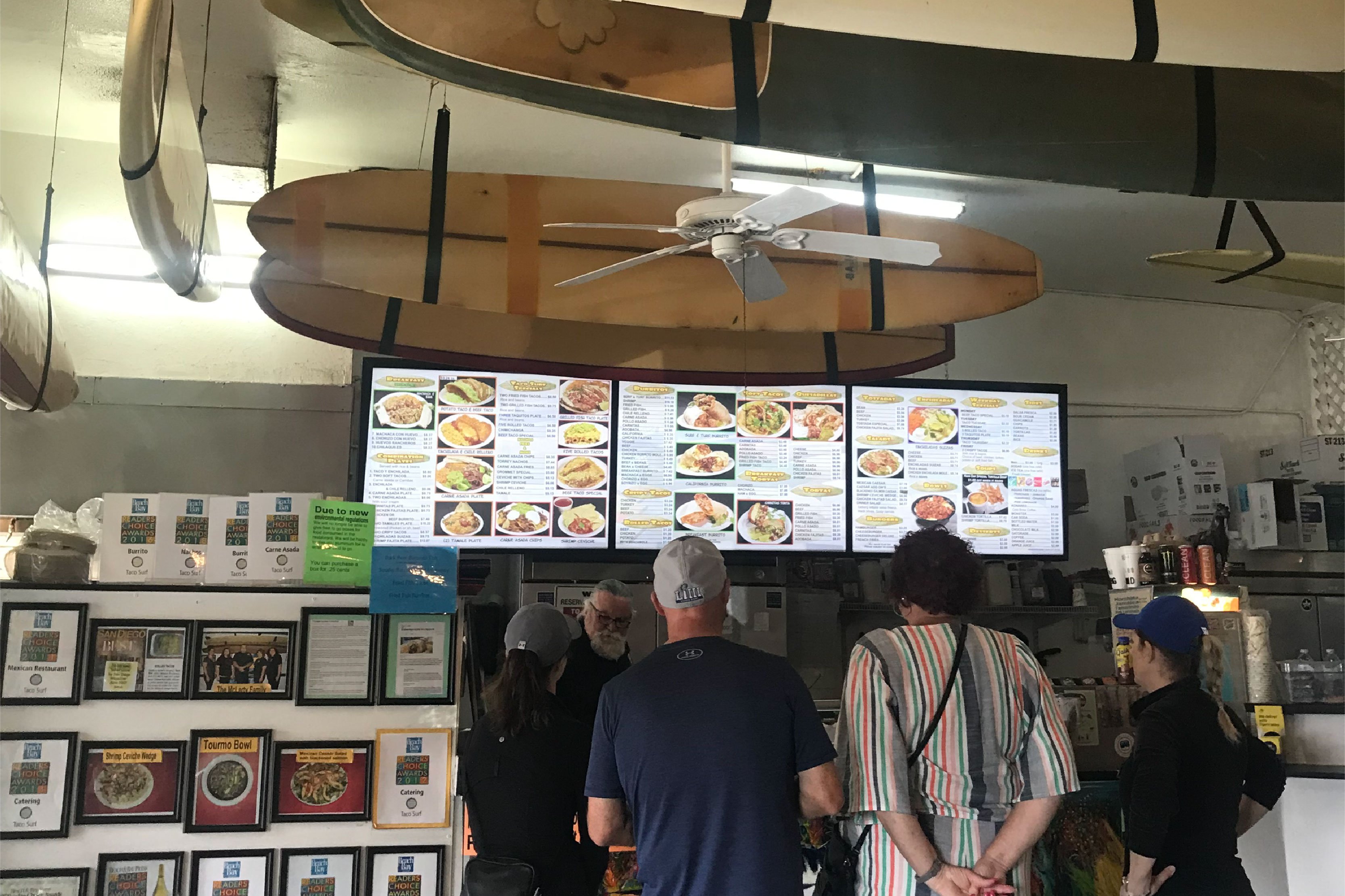 In Pacific Beach, there's no shortage of delicious Mexican restaurants or mom-and-pop shops. If you're looking for authentic Mexican food, look no further than the Taco Surf. It's steps away from the beach, and they have specials every day, so if you can't make it for Taco Tuesday, you have four other days to enjoy discount tacos at this local hot spot.
My go-to is the fish taco and the shrimp ceviche. If you're a meat lover, I highly suggest the chicken enchilada and beef taco plate. You really can't go wrong with anything on their menu, and you won't break the bank for delicious food that's served with a smile.
Ball & Brew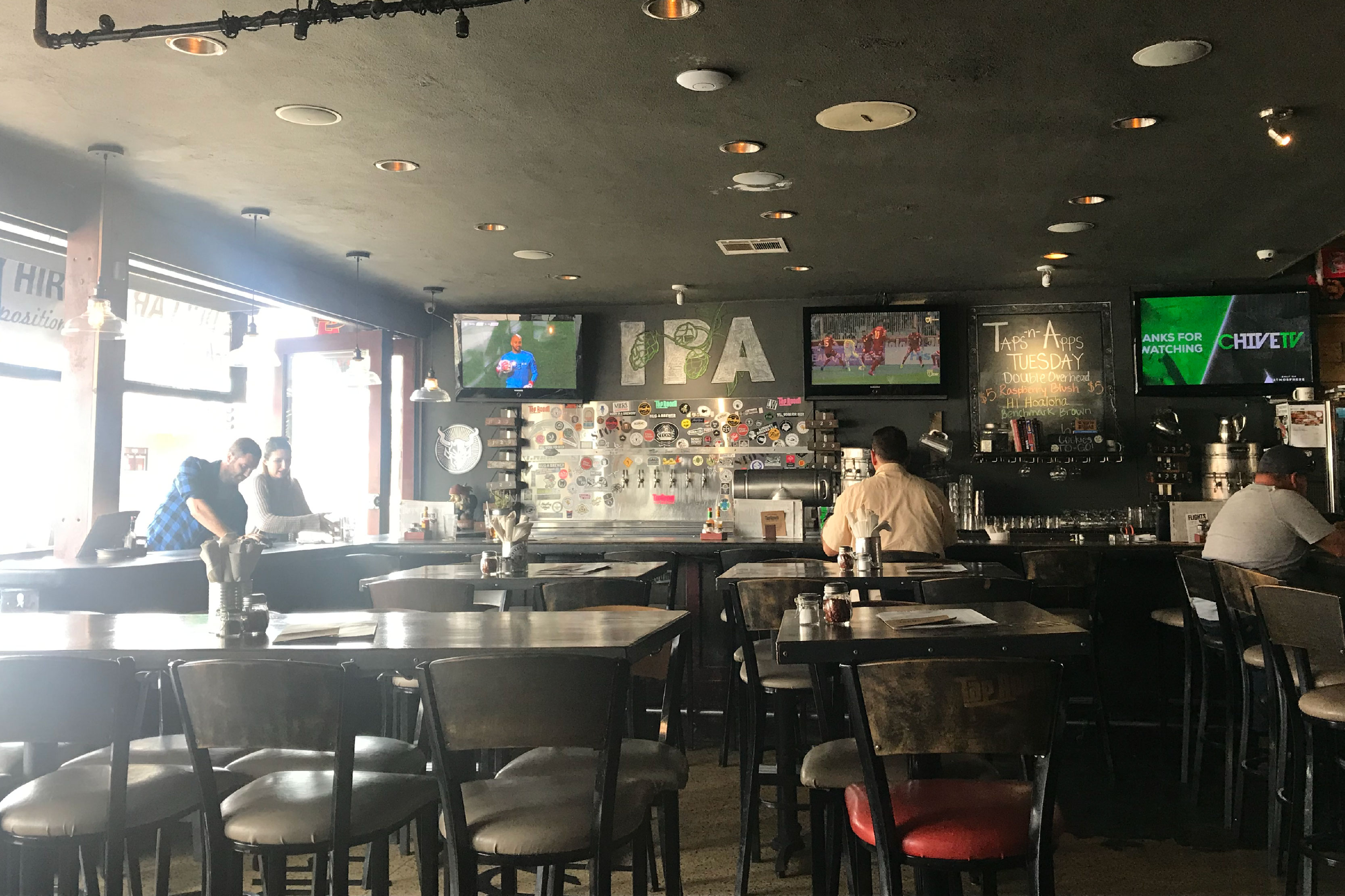 I'm a lover of all sports, and for me, this is the perfect place to root for my favorite team while enjoying a local craft beer. SD Tap Room is located on Garnet Avenue, which is a fun and lively street filled with funky shops, bars, small cafes, and restaurants. SD Tap Room has a fantastic happy hour from 3 p.m. to 6 p.m. during the weekdays.
With a dog-friendly outdoor patio, a rotating beer menu, and pizza by the slice, you can't go wrong with this modern yet simple sports bar. The staff is extremely helpful, so they've got you covered for whatever you're in the mood to eat and drink while you're watching the game.
Coffee Talk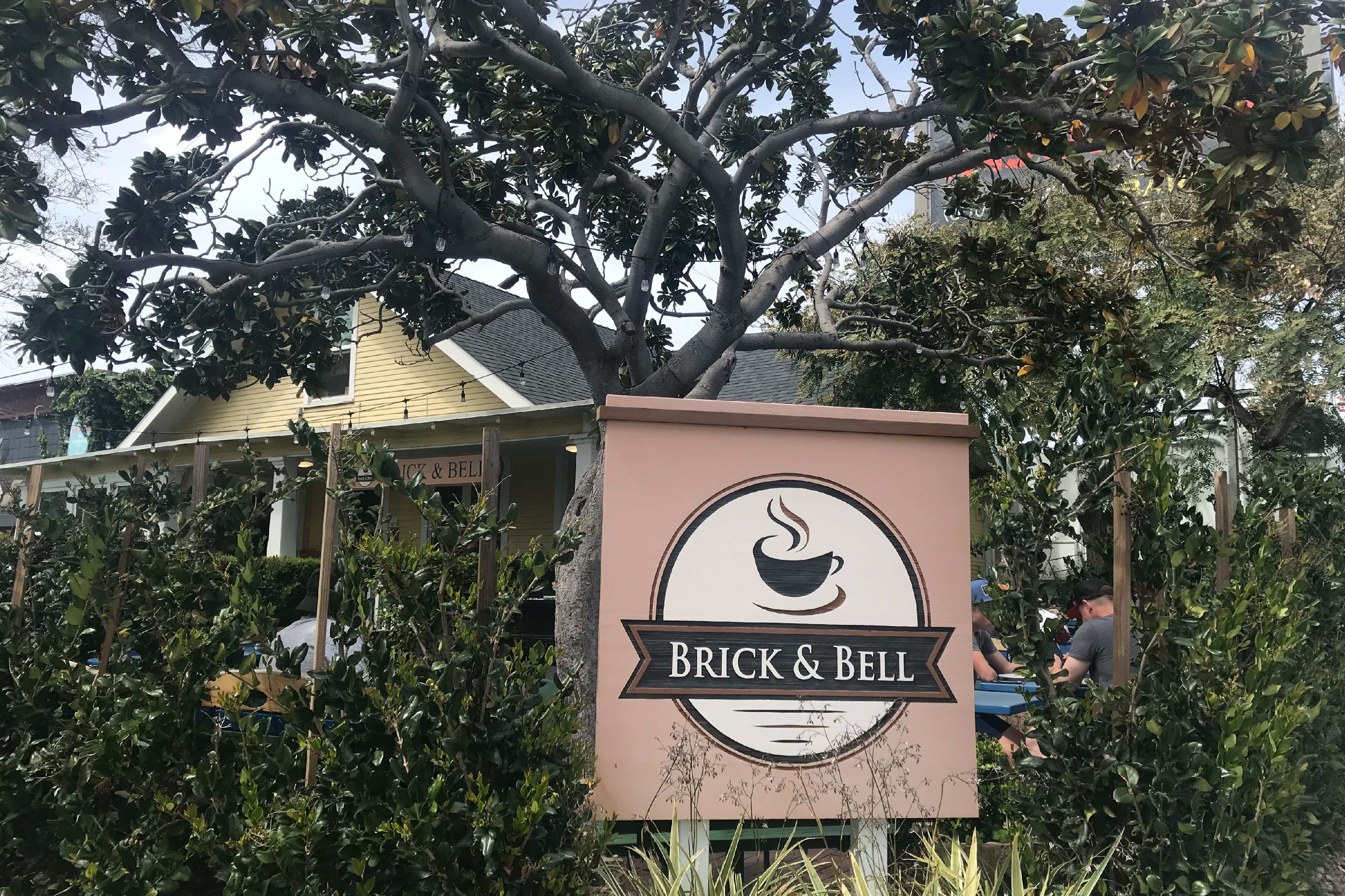 In the past few years, life for coffee lovers in Pacific Beach has certainly perked up. Several coffee shops have opened up along Cass Street, joining neighborhood favorites on Ingraham and Garnet Street. One of my favorites is the Brick and Bell, a sweet little cafe offering high-quality scones and healthy food options in a converted home in the heart of PB.
It's dog-friendly, so you and your pup can both enjoy the patio. It's the perfect place to meet up with friends for a cup of coffee or a tasty açaí bowl. My go-to is their lox salmon and muesli for breakfast.
Shop Small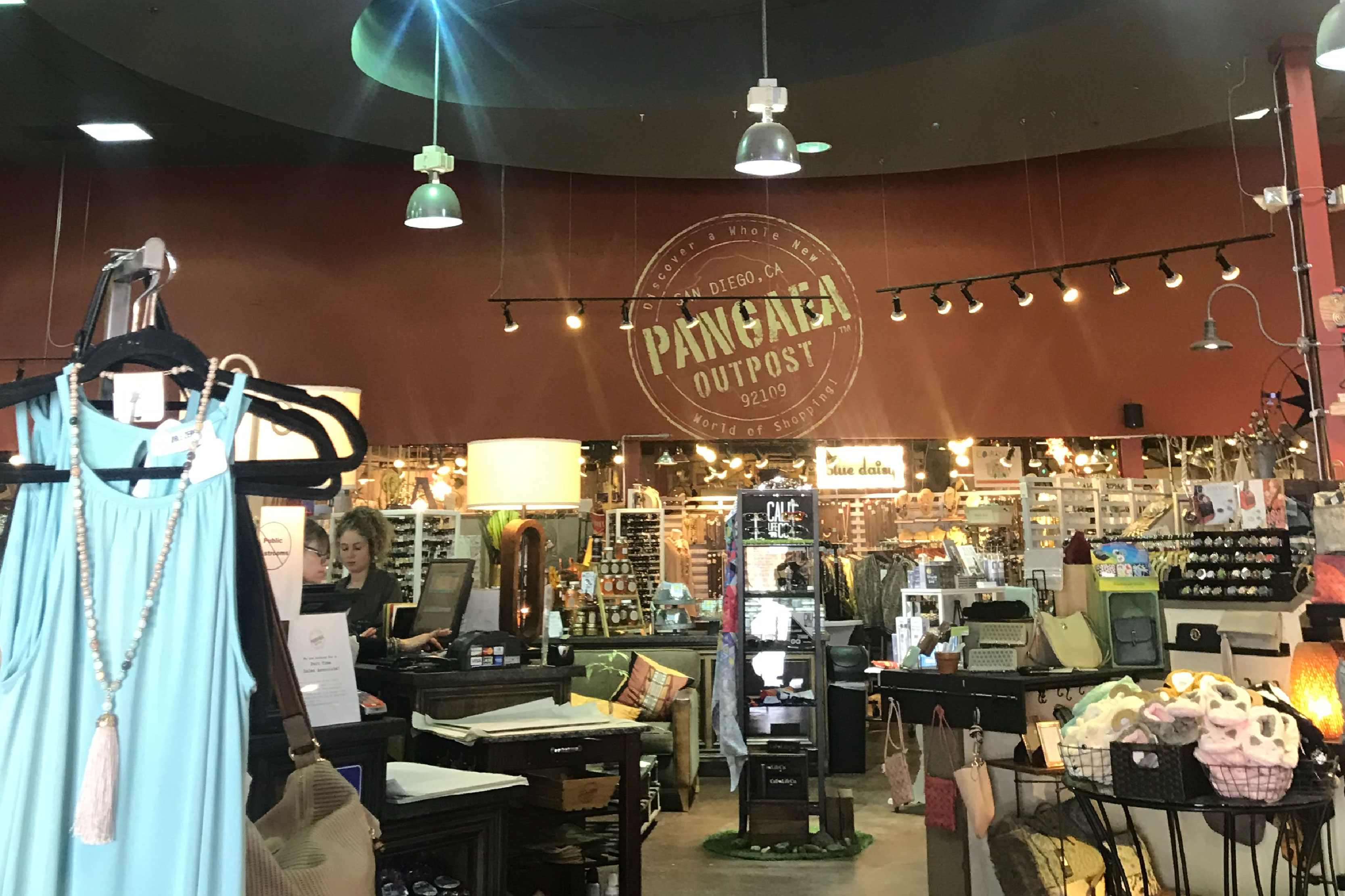 Pacific Beach is known as a haven for small businesses, and one of the perfect places to shop locally is Pangea Outpost. From handmade candles and soaps to greeting cards, this store showcases over 70 different local artists and merchants.
In this store, there are a bunch of small shops within one massive shop. Hence the name. Enjoy a stroll through the various themed selections (i.e., children and adult clothing, surf, beach, Mexican, Bohemian, toys, wall signs, home décor, and jewelry). The staff is friendly as well as knowledgeable, and the fun experience and innovative selections will keep you coming back.