Meet My Neighborhood: Portage Park, Chicago
Meet My Neighborhood: Portage Park, Chicago
A resident of Chicago my entire life, I grew up in Portage Park and have since moved to the fringes of it, on the border of Old Irving Park. What I love about the Northwest side of Chicago is the proximity to downtown and many other parts of the city without dealing with the high prices of more central neighborhoods. I currently don't have a car, but the neighborhood is very walkable and there are several public transportation options nearby—I'm right by the Milwaukee and Irving buses, the "L" Blue Line, and Metra.
What once used to be the biggest shopping district outside of The Loop, the Six Corners corridor experienced a few bad decades as businesses closed down and moved out to the suburbs. However, the area has since gone through a renaissance. The empty storefronts have now turned into independent shops, restaurants, and cafes.
Nearly every block in Portage Park offers a hidden gem; it's my favorite thing about living in this part of the city. Not only are the shops and restaurants great, but Portage and Irving Park's beautiful homes and greenspaces make for a pretty stroll in the warmer months. The neighborhood is very family-friendly, but you'll see a younger crowd flocking to the new bars, coffee shops, and eateries.
Warm Up With a Specialty Latte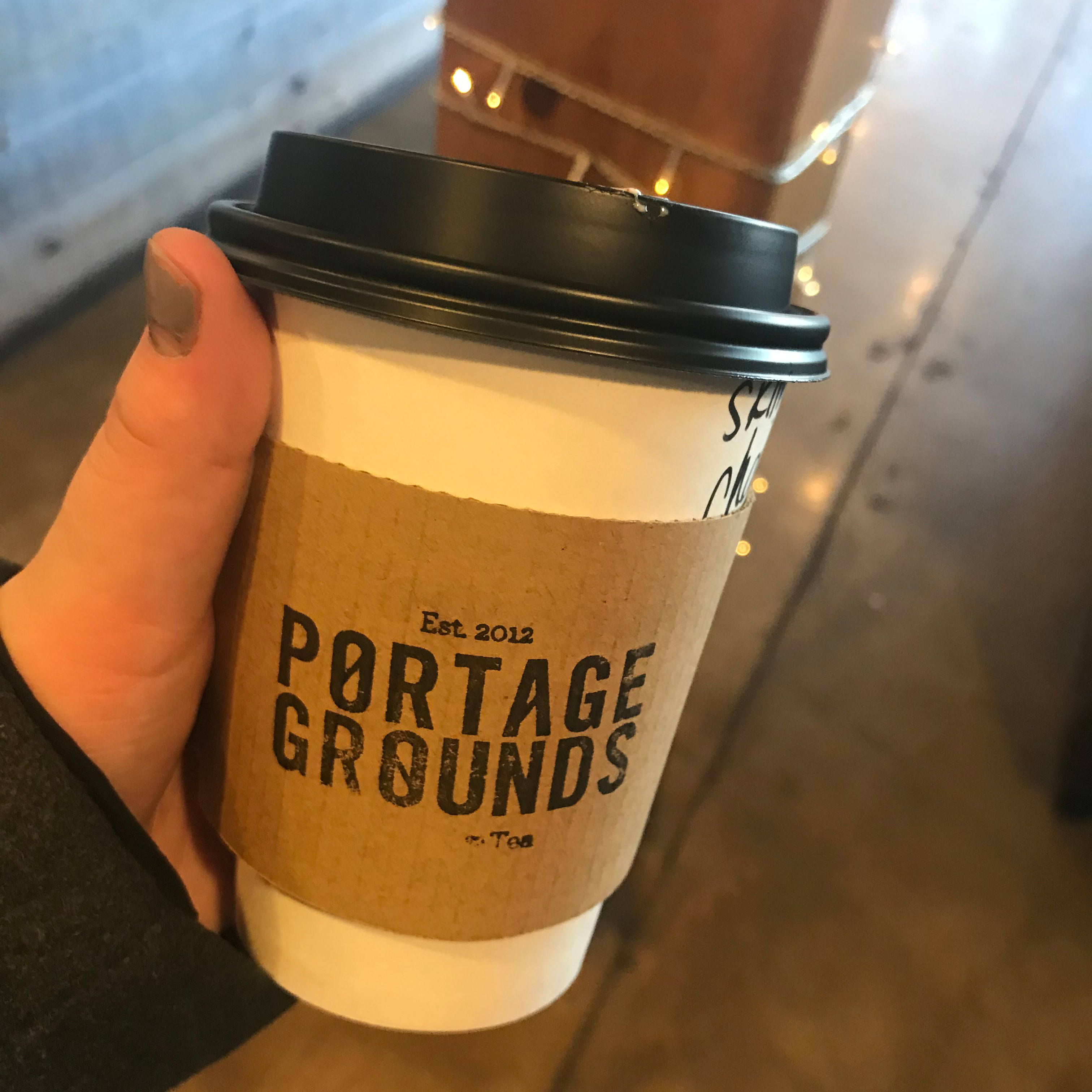 Portage Grounds is the perfect spot to meet a friend, get some studying done, or relax with a specialty coffee drink. The cozy little coffee shop is located directly across the street from Portage Park itself, a view that can be especially enjoyed from their patio when it's warm. The coffee shop also has a fully functioning fireplace to warm up next to during the brutal city winters.
Expect the standard coffee house seating—couches, chairs, tables—but there is also a bookable conference room for meetings, study groups, or anyone who needs quiet time to get their work done. Portage Grounds also offers pastries and savory snacks as well as donuts sourced from Chicago chain Do-Rite. My favorite thing to grab while I'm there is a latte and a blueberry white chocolate scone.
Find Your Next Favorite Record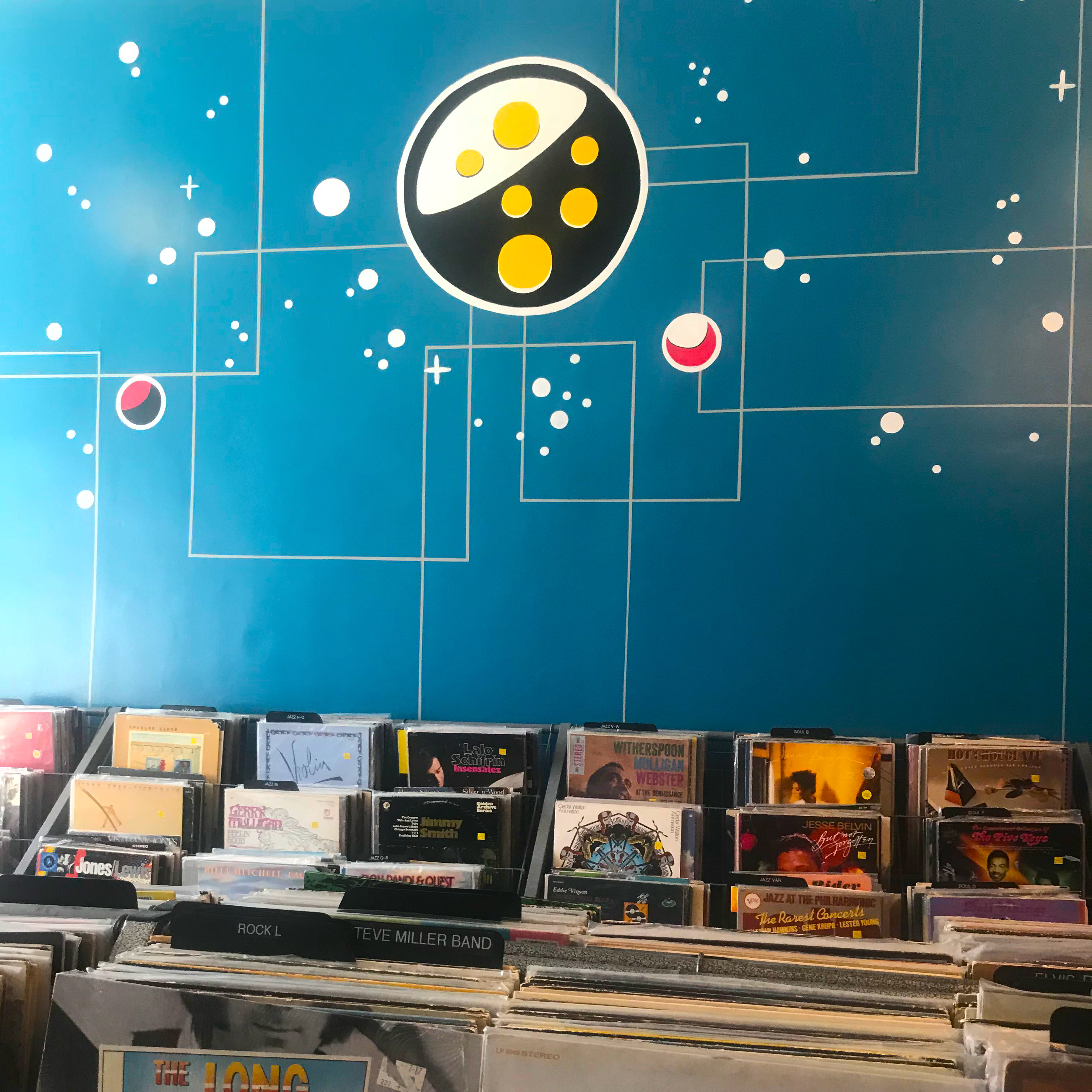 Attached to coffee shop Perkolator and with the same owners, Sputnik Books & Records provides Portage Park with an eclectic selection of vinyl records and used books. Independent record stores and bookstores are a commonplace staple in neighborhoods like Wicker Park or Logan Square and Sputnik brings one to Chicago's Northwest Side. The walls are vividly painted with a space scene and there is a public record player to listen to your finds. Like Myopic and Uncharted Books, Sputnik also offers an array of previously loved books. Coffee, records, books all in one spot makes for a Portage Park gem.
Get Your Brunch On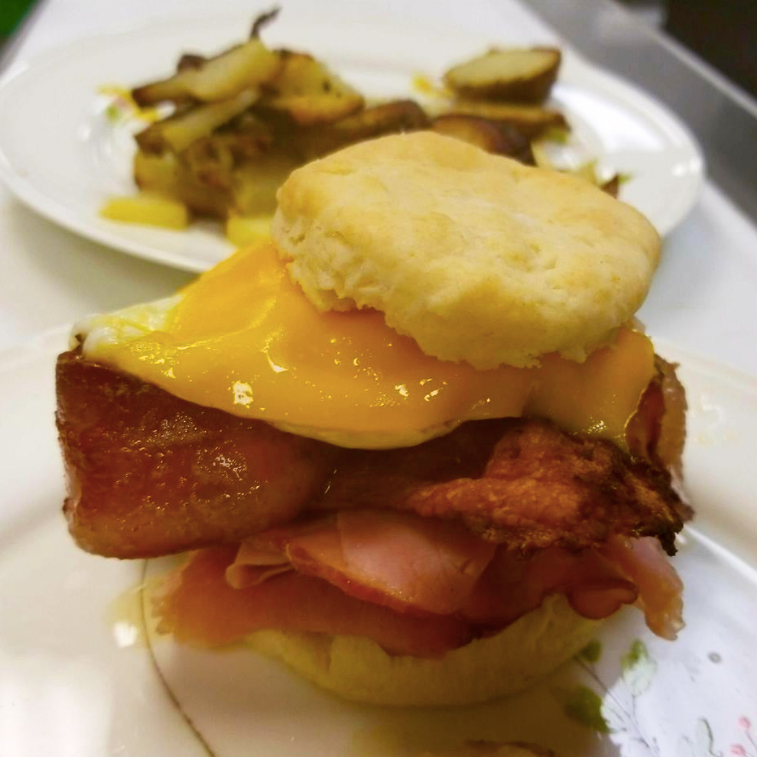 Brunch is the perfect meal because you can have breakfast without having to wake up early for it. In Portage Park, head to Fannie's for a menu of comforting brunch items and house-made pastries in a kitschy atmosphere. Part bakery, part cafe, Fannie's is also a boutique with jewelry, scarves, and artwork made by local artisans available for purchase.
Show Your Chicago Pride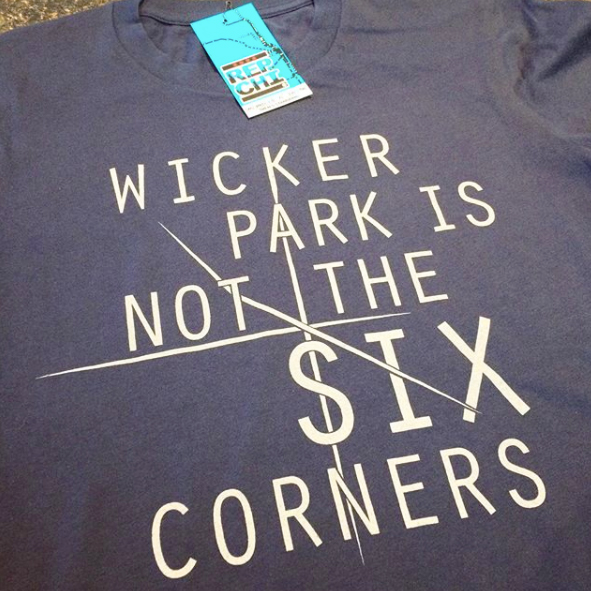 Rep Chi is a boutique on Milwaukee filled with—you guessed it—all kinds of Chicago-themed T-shirts, scarves, hats, jewelry, coasters, and novelty items. You can get screen-printed shirts emblazoned with your neighborhood or even one that declares "Wicker Park Is NOT The Six Corners." The shop screen-prints tees in-house with original designs and also sells anything Chicago themed you can imagine, making it a fun stop for out-of-towners or for natives to get something that shouts to the world how much they love their city.