Microsoft Unveils Plans for Mountain View Campus
Microsoft has unveiled plans for a reconstruction and upgrade of its Silicon Valley campus in Mountain View. The changes will modernize the site, adding many environmentally friendly features, according to the Mercury News.
The tech giant, based in Redmond, Washington, announced it will take two years to build the revamped Mountain View complex. The 643,000 structure will be ready to occupy by December 2019. According to Microsoft, the campus will be its greenest office yet, with highly efficient water-saving features. All of the non-drinking water in the complex will come from rainfall or recycle water. The company seeks to achieve a "Net-Zero Water Usage" campus, meaning none of its non-drinking water will come from municipal sources.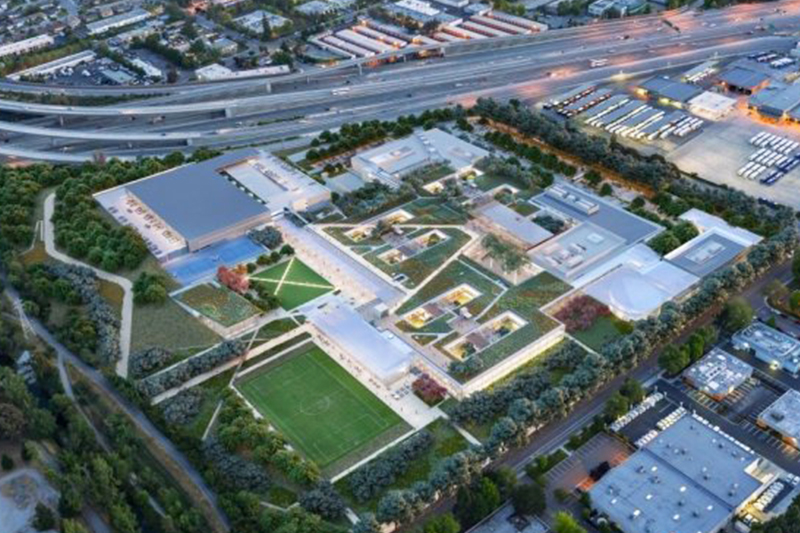 The unveiling comes as several tech companies are building new campuses or upgrading existing ones. Apple has launched its "spaceship campus" in Cupertino called Apple Park. Google is planning to construct a transit village in Downtown San Jose at Diridon Station. Adobe has expanded its Downtown San Jose headquarters as well.
Construction in Mountain View is already underway. During construction, employees will be working out of other Microsoft locations in Sunnyvale.