Millennials Are the Population Hit Hardest by the Bay Area Housing Crunch
As more and more millennials around the country begin buying their first homes, one thing is clear: Many Bay Area millennials will likely be living in their parents' basements a lot longer.
The fault isn't necessarily on the oft-mocked generation. Homes in the San Francisco Bay Area are priced much higher than those in most other U.S. cities. According to Bloomberg, as of April 2018, the median house price in San Francisco is $1.6 million, while a median-priced home in Santa Clara County will cost you at least $1 million, Curbed SF reports.
In fact, according to the Mercury News, millennials—homebuyers currently between the ages of 20 and 36—are the population being hit hardest by the Bay Area housing crunch. Many are getting priced out of the market altogether, or they're making huge concessions in the house-hunting process.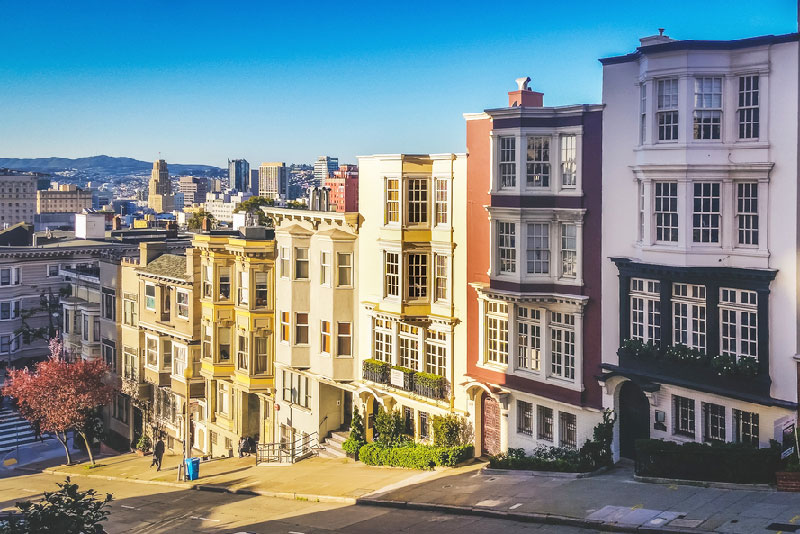 The inventory of starter homes in the Bay Area is also down. During the first quarter of 2018, only 287 starter homes were on the market in San Jose, a 20 percent year-over-year decrease. In Oakland, that number was 388, a 33 percent year-over-year decrease. But even if the inventory were there, starter home prices are often out of reach for most millennials. To afford a starter home in Oakland at the median price of $444,666 (which is 9 percent higher than the price a year ago), the average buyer would need to spend 77 percent of their income to afford the cost.
For millenials, many of whom grew up with social media, the FOMO is real. FOMO, or "fear of missing out," is spurring many millennials to become first-time homebuyers, after seeing their friends buying homes and not wanting to be left behind. A Bank of America survey, USA Today reports, revealed that many millennials feel pressure to make the leap into homeownership because of social media.
Many millennials who are fed up with the entire real estate market are opting to leave for more affordable pastures. Just outside Silicon Valley, millennials are becoming a home-buying force in Sacramento. The median price of an existing home in Sacramento County was $350,000 in March—significantly lower than what a home of similar size and construction would cost in Silicon Valley.