Miami Real Estate
Most Affordable Neighborhoods in Miami
From its gorgeous beaches to its rich cultural history, Miami has much to offer its residents. For those who can afford it, the city has the type of upscale living that rivals cities across the country—from high-rise condominiums with over-the-top amenities to mansions with lush gardens and resort-style pools.
But not everybody who buys a home in "Magic City" has the bank account needed to become a resident of the city's swankiest zip codes. Fortunately, Miami has neighborhoods where average people—with average-sized bank accounts—can find an affordable home.
The median sale price of single-family homes across the three counties of South Florida, including West Palm Beach, Fort Lauderdale, and Miami, is $350,000, per the National Association of Realtors. But like other metropolitan areas, home prices can fluctuate widely depending on location.
The following are some of Miami's most affordable neighborhoods: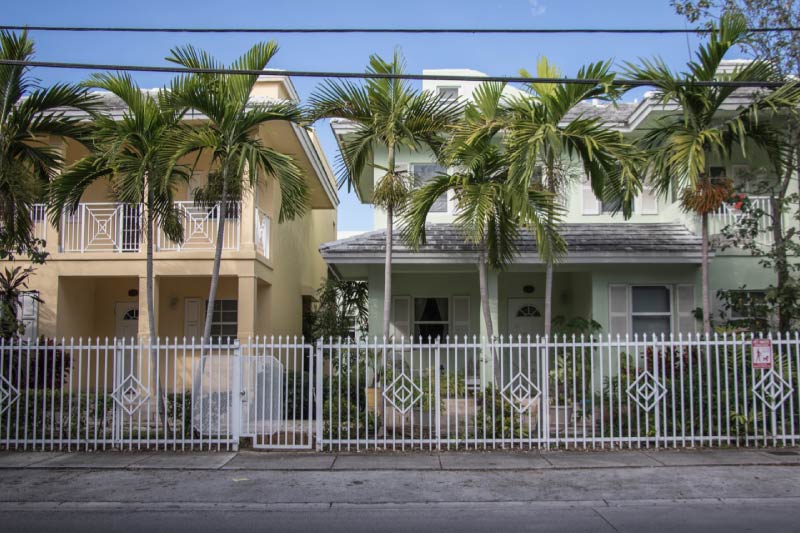 According to Neighborhoods.com data, Brownsville's median sale price is in the high $100s, well under South Florida's median sale price of $350,000. Most homes in the area are single-family and feature a range of styles. Many homes in the neighborhood currently listed for sale are priced under $300,000, which is uncommon for many other areas in the city.
One of the neighborhood's best attributes is its location. Located west of I-95, Brownsville is a short drive away from both Downtown Miami and Miami International Airport. This is a culturally diverse area, where you'll find Peruvian, Mexican, and Honduran restaurants, along with traditional American fare.
Tucked between Brownsville to its west and Little Haiti to its east, Model City (also called Liberty City) has a rich history to match its favorably priced homes. The median sale price for a home in this neighborhood is also in the high $100s, although Model City has a mix of single- and multi-family dwellings. The neighborhood is best known for its historic ties to Martin Luther King, Jr. who frequently visited the area during his push for civil rights.
Today, the community home to some well-known musicians and former professional football players. Though it's not typically a destination for tourists, it's sometimes a sought-after area for those seeking to venture outside the city's traditional beach and downtown attractions. Model City is known to have some of the best soul food in the city, along with superior Haitian cuisine, and a lively night club scene.
Located just north of Brownsville, Gladeview has a median sales price of $178,500 —about half the price of South Florida's. Homes in this neighborhood tend to be single-family in a range of styles. Unsurprisingly, the smaller homes tend to have lower price tags.
The neighborhood typically attracts first-time homebuyers seeking affordable homes that are convenient to Downtown and other areas within the city. Gladeview is also home to several parks, including Gladeview Park and Gwen Cherry Park.
Bordered by Pinewood and Miami Shores to the east, Hialeah to the west, and Gladeview and Model City to the south, West Little River offers mostly single-family homes at a slightly higher price than in neighborhoods further south. The median sale price in this neighborhood is in the low $200s.
Like the surrounding neighborhoods, West Little River's history dates back to the Great Depression, but it's now home to numerous strip malls featuring ample shopping and restaurants.
Named for the many people who settled there from Cuba, the median sale price in Little Havana is also in the low $200s. The neighborhood has a range of housing styles, including single-family, townhomes, and condos. Prices can vary widely depending on which part of the neighborhood a home is located.
As the name implies, Little Havana is a hotbed of Cuban and Spanish cultural influence, with Salsa music, cortadito espressos, politics, and Cuban cuisine galore—especially on SW 8th Street (referred to as Calle Ocho), the area's main thoroughfare. Little Havana is also the site of the Calle Ocho Music Festival, which is the culminating event of Carnaval Miami held each year in March. It's the largest Hispanic festival in the nation and attracts huge crowds to enjoy music, international food, and folkloric dancing.
Kendall is considered a suburban area west and south of Miami. While housing throughout the entire area tends to be lower priced than other Miami neighborhoods, there are several neighborhoods within Kendall that may be particularly attractive to those seeking lower priced homes.
The median sale price in the The Hammocks, for example, is in the high $200s. Homebuyers can find a wide range of home styles, including single-family, townhomes, and condominiums. Also, those seeking homes in the $300,000 to $400,000 range may be able to find ones in Kendall with more square footage than in other areas.
While you may have a longer commute if you live in Kendall and work Downtown, you'll have access to higher than average schools and more outdoor activities.
Hialeah is a large area north-west of Downtown with a median home value in the mid $200s, per HomeValue.com.
This is a good area to find a moderately priced home, although you'll likely have to do some searching since pricing can vary widely depending on which part of the neighborhood you're looking. For example, the median home value in Hialeah Gardens is in the low $200s, per NeighborhoodScout. In other sections, homes are priced over $500,000.