Moving to Las Vegas to Raise a Family
Moving to Las Vegas to Raise a Family
When tourists or out-of-towners think of Las Vegas, they usually only think of The Strip. The city often gets a bad reputation from outsiders because they don't think Las Vegas is an appropriate place to raise children, but Las Vegas is more than just casinos and gambling. Living in Las Vegas as a local is very different, especially when you're raising a family.
Just last year, an article in the Las Vegas Sun stated Nevada was the fifth worst state to raise a family, according to a study done by WalletHub. The article mentioned that Nevada earned low scores in education and child care, and that high divorce rates in the state also played a major part in its low ranking, making it an undesirable place to raise a family. And in 2018, Nevada reappeared again on WalletHub's Worst States to Raise a Family, but this time as the tenth worst state (sitting at 41 out of 50). Although the study presents valuable information for the entire state as a whole, a prospective homebuyer interested in moving with their family to Las Vegas shouldn't let that study be the only deciding factor. Not every person who relocates with their kids to Las Vegas has a negative experience.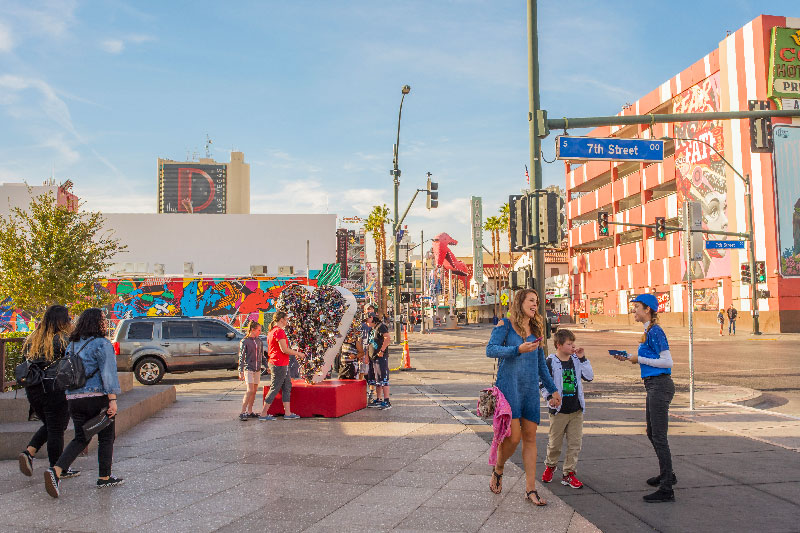 Neighborhoods.com interviewed Jina Reeves, a local high school teacher, who gives a fresh perspective on why she chose to move to Las Vegas with her family. She also explains how raising children in this city is different from Idaho.
We decided to move to Vegas because my husband, Joe, and I were frustrated by the lack of job opportunities in Idaho. Idaho's education wasn't in great shape, especially after the superintendent that was elected decided to run education like a business. There was also a hiring freeze for teaching positions in Idaho, so I was limited to working for online high schools. Vegas had plenty of teaching jobs available.
When asked her opinion about the stigma around Vegas and people who say it's no place to raise a child, Reeves says that "every experience is different, so it's best to do what's right for your family."
She goes on to explain:
My advice is to not listen to anyone that says this isn't a city to raise kids in. I've never seen a city with so many city parks. We barely went to any in Idaho because they were so crowded due to a lack of options. We do more activities with our kids in Vegas than we did previously.
One key aspect to moving to Las Vegas with children is finding the right school that's best for them. Fortunately, Las Vegas has several top-ranking schools, according to US News. Some of the city's best schools include the Advanced Technologies Academy, the Las Vegas Academy of International Studies—which are both located in Downtown Las Vegas—and West Career and Technical Academy in Summerlin.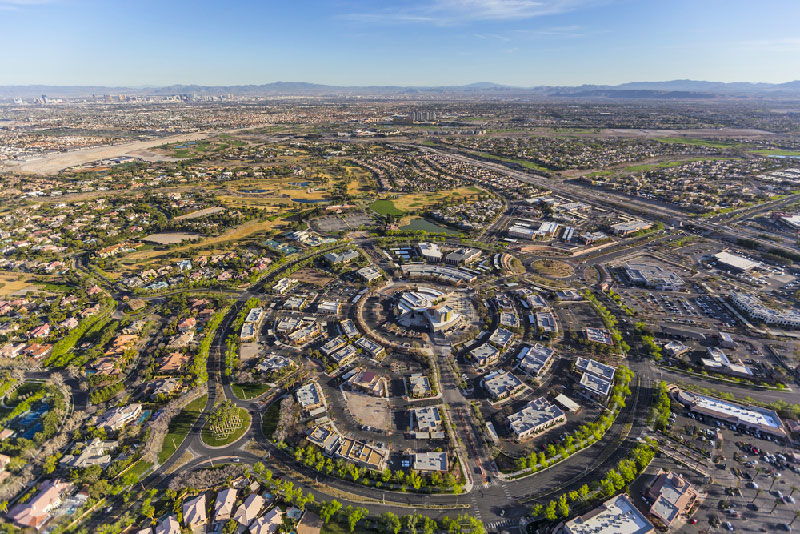 There are also plenty of great public elementary schools in the Las Vegas area. According to Niche, some of the top public elementary schools in the state include Pinecrest Academy of Nevada in Henderson, Doral Academy in Summerlin, and the Coral Academy of Science Las Vegas, which is where Reeves' children (ages seven and nine) are enrolled. It's also the school where she teaches.
As far as education is concerned, we opted to go to a charter school for our kids' education and my career. There are far more options for charter schools here than I have seen in other places. We all are at Coral Academy of Science Las Vegas, a K-12 charter school that has six campuses across the Valley. They were my top choice for myself and my children. My son tested three grade levels higher within one year. My children go to the elementary schools at Coral, and I am at the high school, which is ranked at 5 Stars by the Nevada Department of Education.
Another important aspect of living in Las Vegas is finding the right neighborhood for your lifestyle and family. A good start is figuring out which areas have the amenities and activities you need. In 2011, Forbes listed Henderson as the second safest city in America. Another great community to consider, and the one where Reeves currently lives is Mountain's Edge. When asked if she would recommend the neighborhood to other parents, her answer was yes.
I would definitely recommend Mountain's Edge when moving here with kids. There are so many parks, each offering different types of equipment for kids and adults. We go on walks and see lizards and rabbits. We have hiked up the small hill near Exploration Park to see beautiful views of The Strip.