San Diego Local Life
Moving to San Diego Alone: What You Need to Know
Those contemplating a permanent relocation to San Diego or anyone who's already made up their mind aren't alone. For over 200 years San Diego has enticed people from all over the world with its beautiful weather, idyllic mountain silhouettes, and even more breathtaking coastlines.
San Diego's current population already exceeds 1.4 million, and the city was recently ranked the 8th fastest growing city in the United States with a 1% population increase over a single 12 month period.
The Best Neighborhoods for New San Diego Residents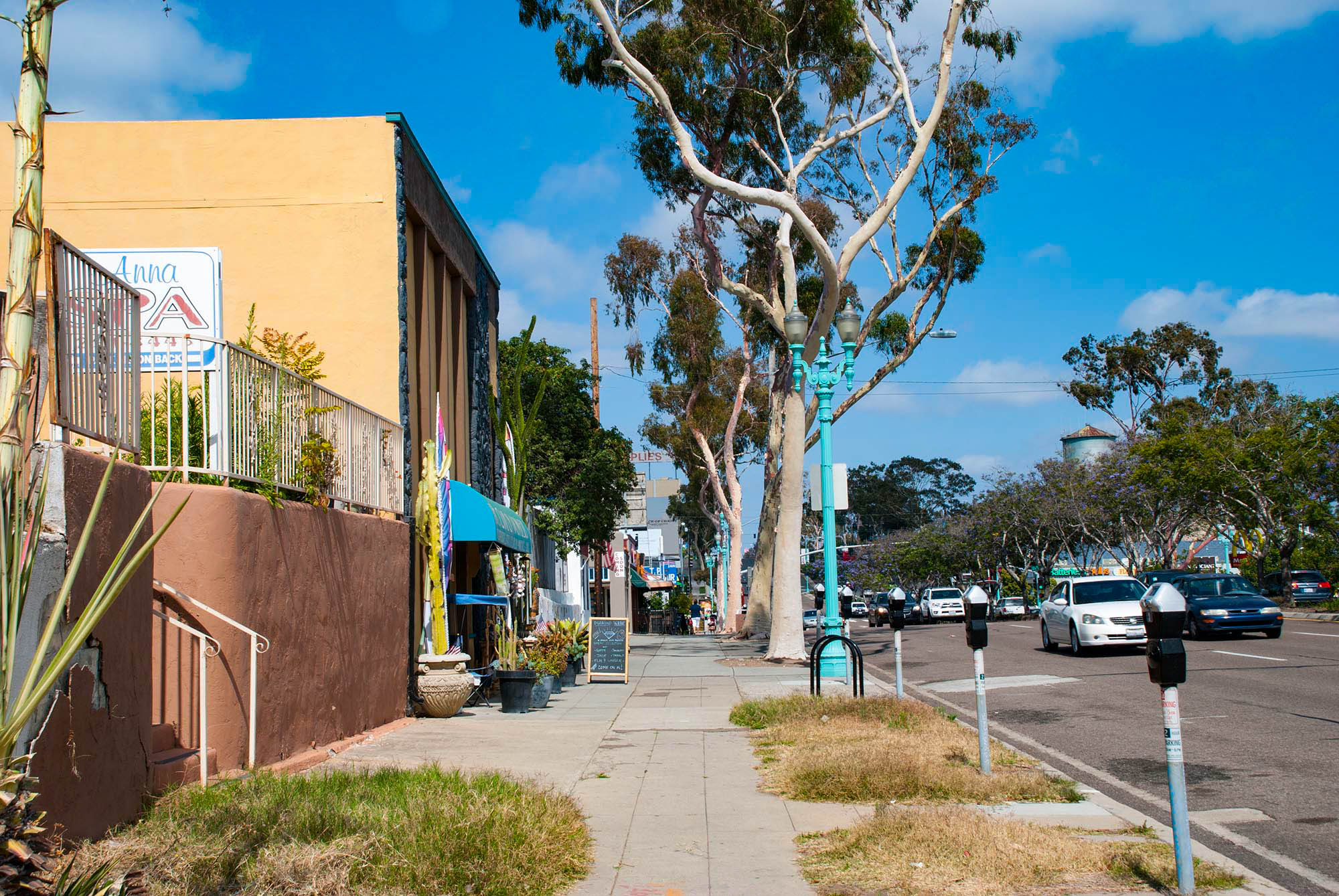 Luckily, with such an influx of freshly minted San Diego locals, new residents looking for lunch dates, concert buddies, lazy beach day companions, and friends for post-work happy hour meetups won't be alone in their search.
These neighborhoods, while eclectic and ranging from downright lively to quaint and quiet, all have at least one common trait: a particularly welcoming atmosphere with plenty of opportunities for a meet-cute.
It is impossible to talk about living in this city without talking about beach communities, each with their own personalities. Pacific Beach, also known as PB to the locals, is for the extreme extroverts.
This loud and proud, nightlife-friendly beach community is probably the very best neighborhood in San Diego for anyone who loves to stay out making friends over tequila shots until last call. While PB does have a wild reputation, don't discount its beautiful beach and great surfing spots.
From corner to corner North Park is packed with the perfect places for people to find their crowd. Music junkies have their pick of several music venues (start with The Observatory and Queen Bee's) and multiple record shops (Red Brontosaurus Records and Full Contact Rock N Roll).
In North Park's all-hipster, all-the-time fashion, it's also where several locally owned, fair trade coffee spots have put down roots. It's not uncommon to see people chatting in line or meeting for a book club at whichever shop is their favorite, whether it be tried true staples like Young Hickory or Dark Horse Coffee Roasters, or new additions like Holsem or Parabola Coffee Roasting Co.
South Park is basically North Park for people who love supporting local businesses, sipping some San Diego craft beer, and cooling down with double scoops of ice cream from an independent shop but prefer a quieter town. It's the perfect neighborhood for the eco-friendly San Diegan who loves indie bands and desires a walkable neighborhood without North Park's more eccentric and extroverted vibes.
If you're fine with your loner status, Mission Valley is the perfect community for the homebodies who would rather stay home and get cozy with their Netflix account than spend the night jumping from bar to bar.
It's not because this part of town is devoid of places to go or things to do; it's just that it has everything residents could need or want within a few minutes of home. Grocery stores, gas stations, a two-story Target, medical and dental offices, and for those rare nights out there's movie theaters, shopping malls, and both the beach and Downtown San Diego are within a 10-minute drive.
How to Meet New People in San Diego
While picking the perfect neighborhood to live in is important, it's also important to take advantage of San Diego's many opportunities to make friends by participating in events and activities.
Attend San Diego Comic-Con
For anyone who is even remotely into anything pop culture, Comic-Con is an awesome annual opportunity to congregate with the 165,000+ fellow fans from near and far who attend every year. While the name of this event only mentions comics, it's a destination for anyone who loves movies, TV shows, art, manga, and yes, traditional comics.
And even if you can't snag a ticket for the convention, the greater Downtown San Diego area is flooded with things to do and fans ready to chat about all their favorite fandoms.
Hit One of the City's Many Dog Parks or Beaches
San Diego continues to become more and more dog-friendly as the days pass. Walking down any main street, you'll find dogs poised under patio tables waiting for their owner to share a burger or a croissant.
In fact, San Diego was recently ranked the 11th most dog-friendly city in the country. If you moved to the city with a friendly dog who is as keen to make new friends as you are, one of the many dog parks and dog-friendly beaches could be a great locale to strike up a friendship with a fellow dog lover.
Join a Sports League or Watch Someone Else Play
If you are even mildly sporty, joining a local social sports club's softball or soccer team might be your ticket to some like-minded teammates and eventually friends. It's not uncommon to see teams practicing at parks all over the city.
If you're more into watching sports than playing them, you can always check out the Over the Line tournament which happens annually at Fiesta Island every July and draws huge crowds of spectators. Attendees often leave with plans to meet up with others for a pint at a local pub. And if you are feeling particularly brave, you can join your own Over the Line team.