Dallas-Ft. Worth Neighborhood News
Nearly $250 Million in Developments Underway at Three Stops Along New TEXRail Line in Tarrant County
Before the new $1 billion TEXRail line rolls out of the station for the first time in early 2019, developers are busy urbanizing major stops in Downtown Grapevine and North Richland Hills by sinking close to $250 million into new devlopment projects.
By mostly operating on existing tracks, the 27-mile commuter rail will run from Downtown Fort Worth to the north entrance of Dallas-Fort Worth (DFW) International Airport via a northeast Tarrant County route with nine stops. In addition to the Grapevine Main Station and the Smithfield and Iron Horse Stations in North Richland Hills, TEXRail stops include North Side, Mercantile Center, DFW Airport North, and DFW Airport Terminal B as well as existing rail stations, T&P and Fort Worth Intermodal Transportation Center (ITC).
For passenger convenience, TEXRail will provide easy access to connections on T&P, ITC, Trinity Railway Express (TRE) commuter rail service, and Amtrak. Within the first year of operation, TEXRail officials expect a ridership of around 8,000 passengers daily.
Grapevine Main Station in Historic Downtown Grapevine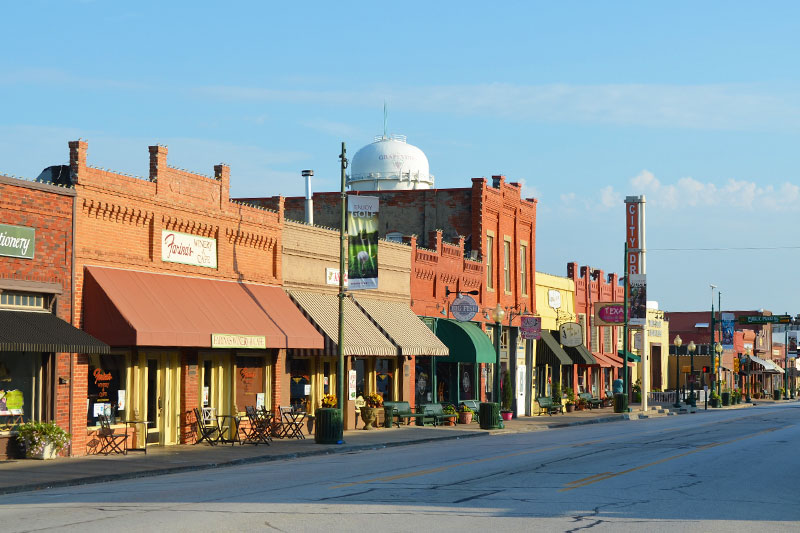 Grapevine Main Station is the largest TEXRail-oriented project under construction. Located at Main Street and Dallas Road in Downtown Grapevine, the $105 million mixed-use development will be anchored by a five-story rail station building and a six-story Marriott Autograph Hotel with 121 rooms. The great hall in the rail station will feature a selection of shopping, dining, and drinking establishments. The station and the hotel are being designed in the style of 19th century architecture to aesthetically blend with historic downtown buildings.
Besides a parking garage with 552 spaces, the development will contain a 38,000-square-foot outdoor event plaza. Accented by fountains and public art, the plaza can accommodate thousands of people for concerts, festivals, and special events.
"The goal is for it to be a spot for locals and for visitors to come to," Mark Brooks with the hotel firm, Coury Hospitality, told the Dallas Morning News. "It's all part of Grapevine continuing to revitalize."
Staggered openings for the Grapevine Main Station are slated from late 2019 to early 2020.
Grapevine officials expect the TEXRail station to spur future redevelopment in the Dallas Road corridor. New housing communities within walking distance of Grapevine Main and more pedestrian-friendly streets are high on the city's agenda for its next wave of growth.
Smithfield and Iron Horse Stations in North Richland Hills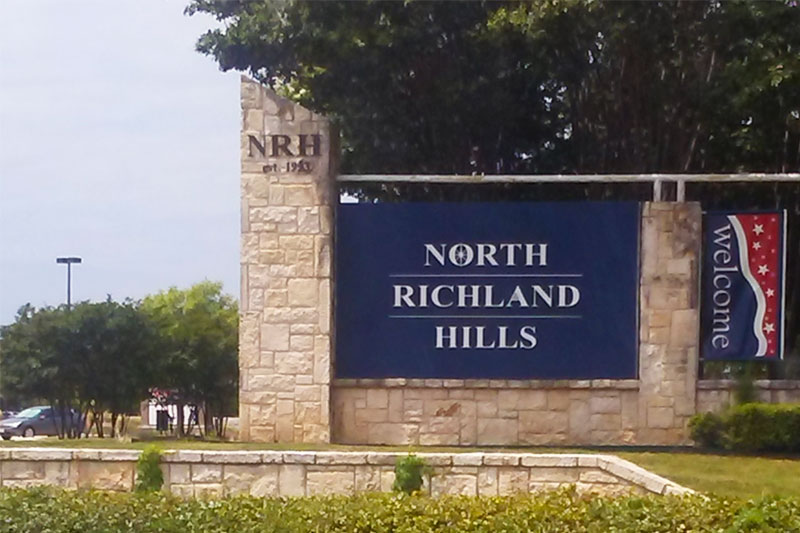 Developments around both TEXRail stations in North Richland Hills reflect a reverse approach. In comparison to Grapevine Main, hundreds of new houses, townhomes, and apartments are planned as the springboard for subsequent projects.
"We are excited about this because we have two areas of town that we can reinvent and attract new people to our city and new business," Craig Hulse, economic development director for North Richland Hills, told the News. "It gives us another chapter in the book we are trying to sell. Transportation is very important to attract capital investment in our city."
Hurst-based Our Country Homes purchased land within walking distance of the stations for new residential communities. A five-minute walk from the Smithfield Station, the $27 million Smithfield Villas project includes patio homes and townhomes starting slightly below $270,000.
At the Iron Horse station, Our Country Homes has a 90-home community in the works near Northeast Loop 820, which is already half sold out.
Residential and commercial developments around the Iron Horse station top $70 million. While Wolff Co. and Right Quest LLC specialize in apartment construction, Plano-based CB Jeni Homes is building over 90 two-bedroom townhomes with 1,400 square-feet of space. Price points range from $220,000 to $230,000.
"For us to be able to produce a house at that price in that location is fantastic," Steve Schermerhorn with CB Jeni Homes told the News. "To be in North Richland Hills—two blocks from where the station will be—and provide a townhome where people can easily jump on public transportation and get to Downtown Fort Worth and the airport was really appealing to us."