What It's Like Living In East Nashville
What It's Like Living In East Nashville
When it comes to the scope of transformation that a neighborhood can experience, East Nashville is without equal. Sure, 12 South underwent a renaissance in the last decade that caused massive commercial success, but there's a reason Vogue called East Nashville the city's "coolest neighborhood." Once known as the part of town "across the river," this area has been at the forefront of Nashville's development for quite some time.
The Culture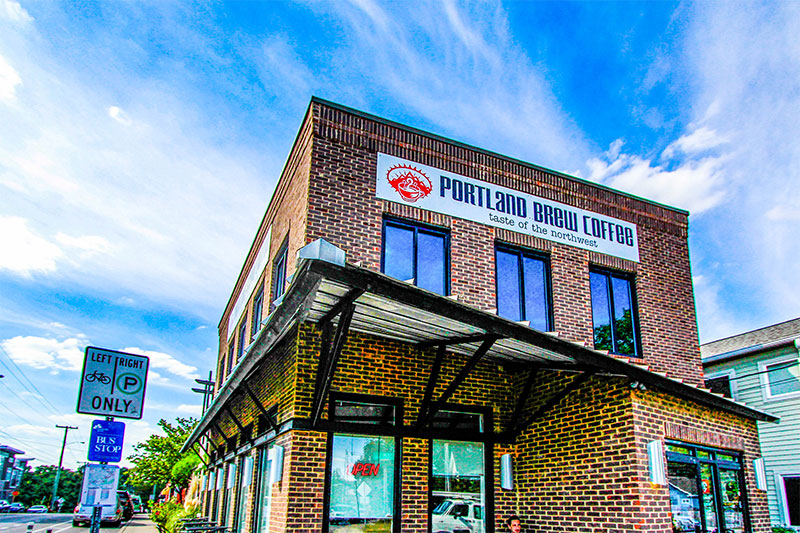 It's apparent when visiting the east side that many of its newer residents are transplants from larger cities like Seattle, New York, or San Francisco, which creates a neighborhood culture unlike any other in Nashville. In fact, it's almost as though East Nashville is another city altogether.
The typical southern-nouveau aesthetic that proliferates Downtown Nashville is notably missing here, where the combination of shops and architecture feels more like a mash-up of Austin and Portland than the down-home country and western feel of the honky-tonk lined Broadway. Murals and street art abound in this neighborhood where the same street can be home to a grungy tattoo parlor and a high-end coffee shop where baristas measure beans in beakers under the light of an Edison bulb.
Local Businesses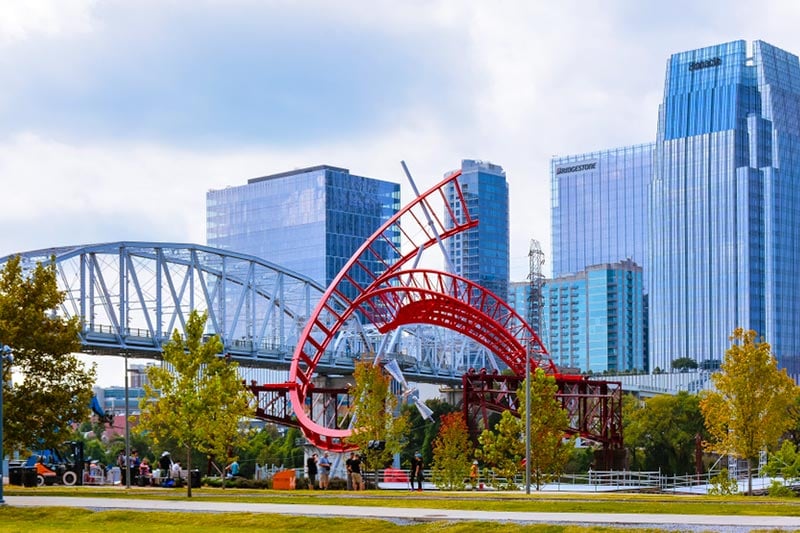 Aside from the close neighborhood feel and cultural diversity, East Nashville boasts a proliferation of local businesses that almost couldn't exist anywhere else in the city. The east side is a place for pushing boundaries and starting trends, and this bears out in the variety of local shops, bars, and restaurants that have popped up over the years.
Just down Fatherland Street, residents can find items for any occasion at Gift Horse, a small boutique featuring handmade gifts and paper goods. Co-owned by local creatives, Jessica Maloan and Andy Vastagh, this East Nashville treasure is the go-to shop for a unique birthday card or enamel pin.
Dining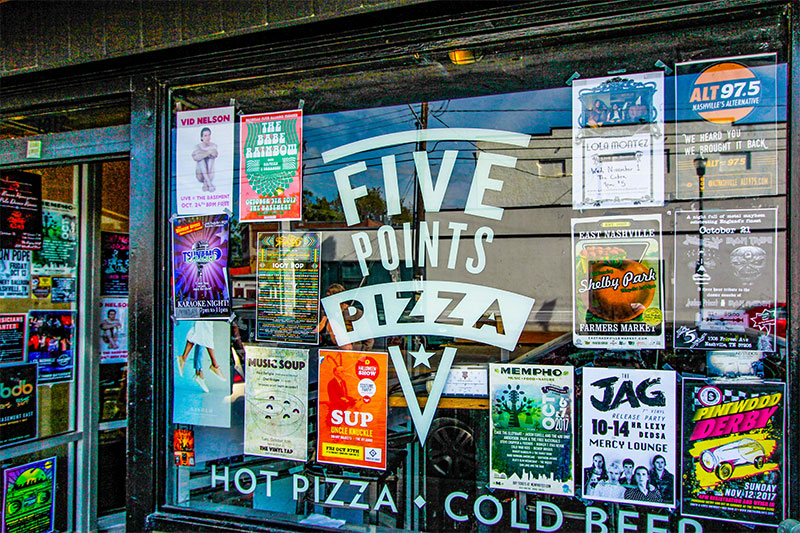 After perusing some of the walkable retail the east side has to offer in places like Five Points, residents can refuel at any of the nearby eateries. Lunch and late-night favorite Nicoletto's Pasta Co. offers handmade pasta at their location on Gallatin Road.
For a meandering dinner, there's no place better than Two Ten Jack Izakaya and Ramen House. With a menu that features Japanese-inspired pub grub, Two Ten Jack is likely to remain a staple of the culinary scene on the east side for quite a while.
Where to Grab a Drink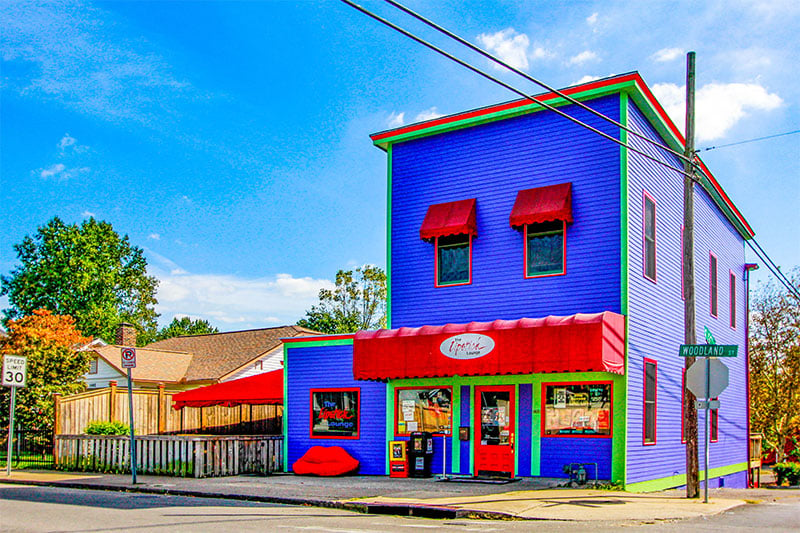 A pillar of the bar scene in East Nashville is The Lipstick Lounge, one of Nashville's oldest LGBTQ-friendly spots. The lounge is well known for its impassioned karaoke performances and weekly trivia nights that draw regulars from the neighborhood.
Whether it's an early-afternoon happy hour or Sunday brunch, Cafe Roze is the place to be. Conveniently located at the intersection of Porter Road and Greenwood Avenue, this cafe serves American cuisine with an upscale flair that's characteristic of owner Julia Jaksic, the New York City chef who consulted on the world-renowned Jack's Wife Freda in Manhattan.
What It's Like to Live Here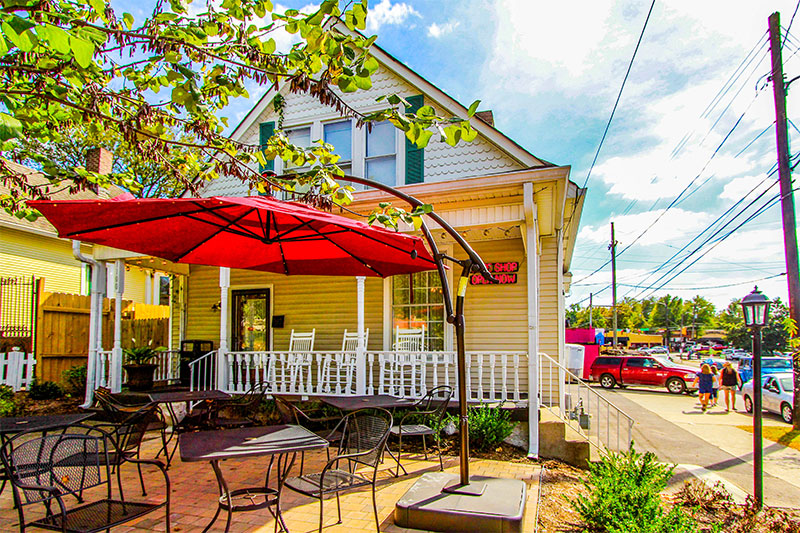 A benefit to this historic neighborhood's size is the range of housing opportunities it offers. With homes dating as far back as 1870 as well as ongoing developments underway every day, East Nashville has options for many interested homebuyers. A median sale price in the mid $400s makes East Nashville a reasonable alternative to similar neighborhoods like the aforementioned 12 South and Edgehill, where the median price is in the low $700s.
Residents also enjoy the nearby picturesque, 960-acre Shelby Bottoms Greenway and Natural Area. Situated alongside the Cumberland River, this patch of forest in the middle of the city is a welcome escape for residents.
The neighborhood also has no shortage of grocery stores including multiple Krogers, Turnip Truck (a local, organic grocer), and a Publix recently put down roots in a multiuse residential and retail space on Gallatin Avenue.