San Diego Neighborhood News
New College Campus in Fallbrook Serves More Students in San Diego Communities
Palomar College recently unveiled the North Education Center, Palomar's new campus in Fallbrook located near Interstate 15 and Highway 76. The new campus was designed to serve students from Fallbrook, Bonsall, Riverside, and other nearby communities in San Diego County. This new campus location will also help reduce the commute time for students living in the northern parts of the county.
The new campus will feature the Interim Village, an 82-acre, 20,640 square-foot complex comprised of 18 state-of-the-art modular buildings with seven classrooms, computer and science labs, a library, a learning resource center, and a student lounge. For the Fallbrook, Bonsall, and Riverside areas, Interim Village will offer cultural amenities and an influx of businesses to serve not only the students but also residents of these communities. Interim Village will also add to the overall landscape of Fallbrook, a historic community with art galleries and exhibitions, year-round events, and natural greenspace.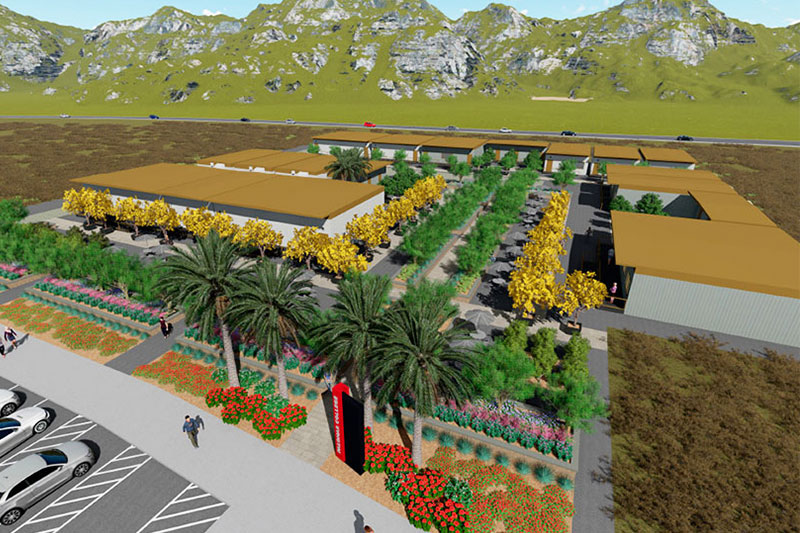 Free parking will also be available to students and faculty, with over 700 spaces located off of Horse Ranch Creek Road.
"This [opening] ceremony serves as a reminder of Palomar's commitment to extend educational opportunities for all of the communities that we serve," said Superintendent/President Dr. Joi Lin Blake in the Palormar News. "From the initial kernel of a vision to the completion of the project, this has been a team effort and a testament to Palomar's dedication to providing quality education to all the residents in our vast district."
The Fallbrook campus is the fifth major addition for Palomar College's locations (San Marcos, Escondido, Ramona, and Rancho Bernardo opened early this June), and it's only in the first phase of its development.
"It's really meant to serve the northern part of our district. We know a lot of folks come down to the main campus (in San Marcos) having to drive down I-15, and that's pretty awful," said VP for instruction Jack Kahn to The San Diego Union-Tribune. "If they're going to be on the road for a long time," Kahn added, "they're not going to be successful in their course work and getting the classes they want. It's really meant to serve that population."
"This beautiful new center is a testament to our commitment to the voters in the district and to the communities we serve here in this region. And this is just the beginning of what is planned here in the future," said Paul McNamara, the Palomar Community College District Governing Board President, in a press release.