New Renderings Released For Hunters Point's India Basin Development
New Renderings Released For Hunters Point's India Basin Development
Tucked away in the southeastern corner of San Francisco, Hunters Point has been primed for redevelopment for literal decades, especially its former Navy Shipyard waterfront property. Local developer Build Inc., along with the San Francisco Recreation and Parks Department, seem to have figured out how to do it with India Basin. The latest proposal for this 38.83-acre development includes some new renderings that show off an impressive array of features.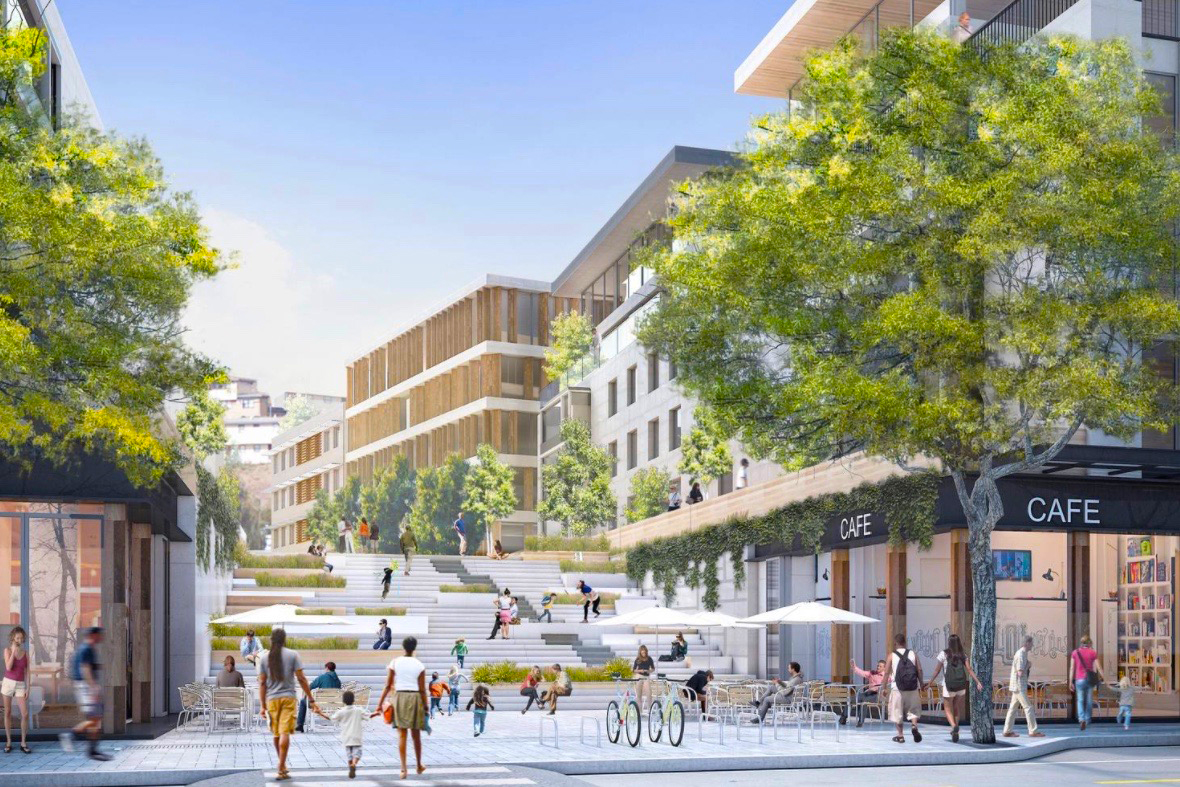 The new plan calls for 1,240 housing units in a residential village, which is up from the previous count of 980 units. Included in that village would also be 275,330 square feet of ground floor retail, commercial, and flex space. A 5.94-acre "pedestrian-priority district" of public streets will focus on walking, cycling, and public transit. The Hunters Point Express bus route has already proposed to service the community.
The development also has plans for a large public market along Hudson Avenue as well as a "Town Triangle" that will include public plazas, artwork, and community-based retail. A K-8 school also is in the works.
San Francisco Recreation and Parks will focus on improving the adjacent 14.2 acres of shoreline property so that it can be turned into public space. They also plan to renovate a collection of "unimproved paper streets to create a publicly accessible network of new and/or improved parkland and open space." Plans also call for the development of "Big Green," a 5.63-acre space that "could include grasslands, stormwater wetlands, a wet meadow, and groves of trees."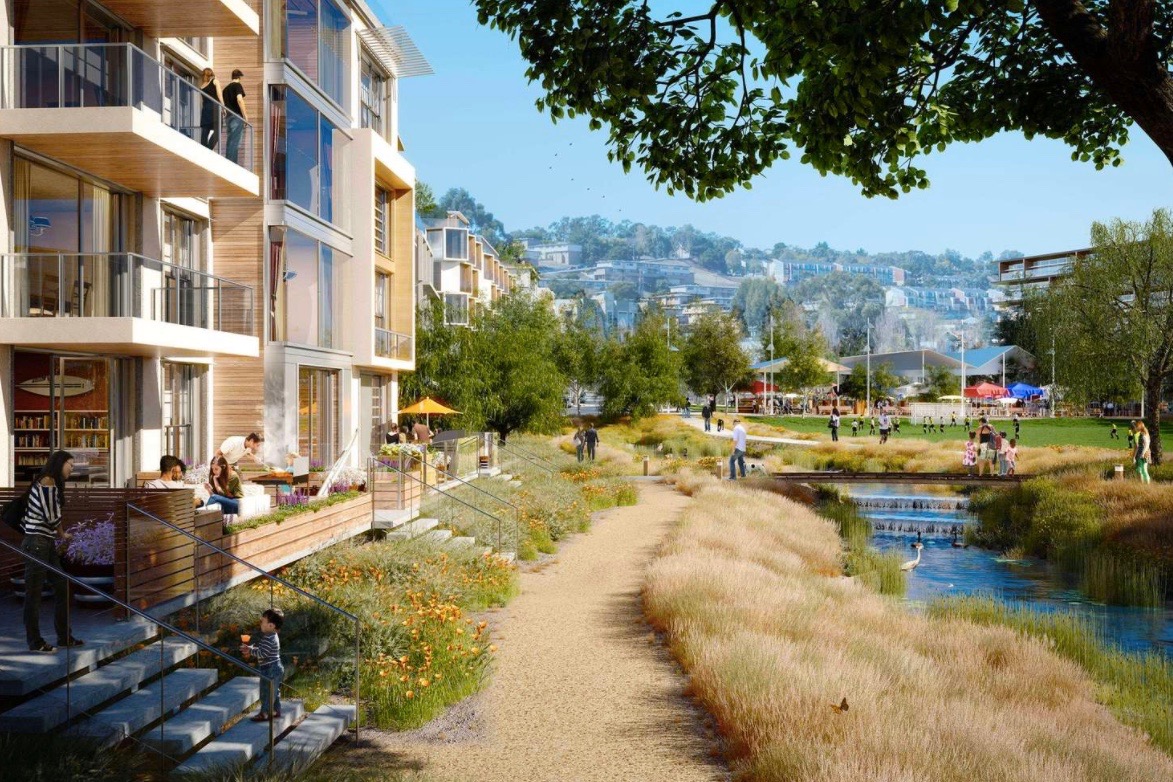 Build Inc. sees the full vision of India Basin developing over the course of 15 years or so but expect it to be rolled out in phases. They see it as creating $125,504,029 in public benefits and want the project to be meshed with surrounding communities and "not a private closed off development."