Austin Local Life
3 Non-Boring Austin Date Ideas
With its world-class dining scene, lively landscape of bars and clubs, and friendly vibe, Austin proves an ideal locale for planning an exciting night out with that special someone. If you're looking for an activity that's uniquely Austin, we've got you covered with three date ideas along with a list of the best neighborhoods in which to do them.
Go Out for Live Music and Dancing
Austin bears the "Live Music Capital of the World" nickname for good reason; every neighborhood contains at least one stage for local and visiting acts to play their tunes to enthusiastic audiences. Another signature Austin date involves the Texan tradition of two-stepping at one of the city's classic dance halls, and you'll find excellent examples of both in these three neighborhoods.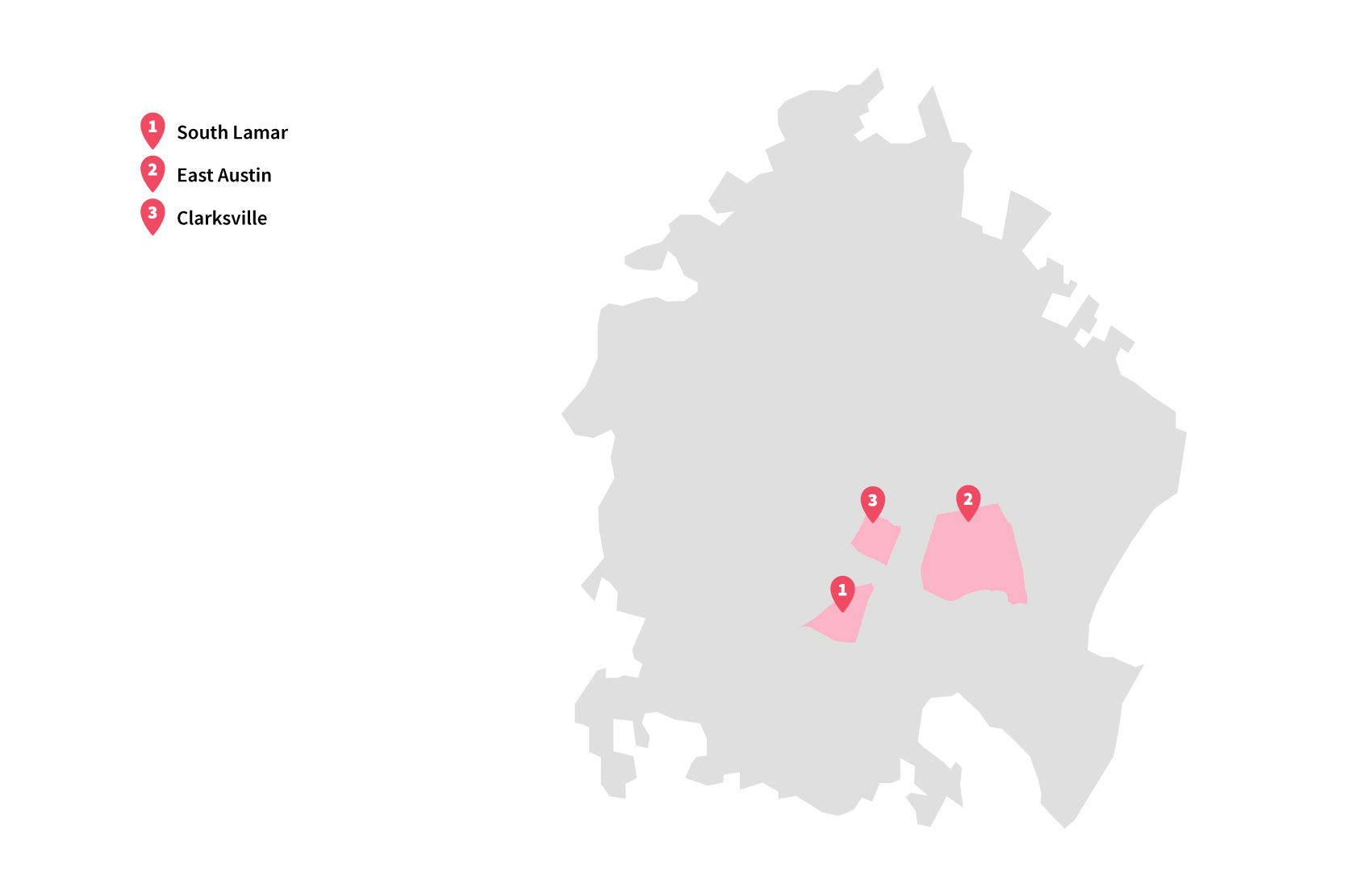 A South Austin neighborhood rapidly on the rise, South Lamar is a perfect destination for live music fans. The mega-popular cafe and beer pub Radio Coffee & Beer hosts live music on its outdoor stage several nights a week with special priority given to local bands of the rock and indie-folk persuasion.
Other drinking establishments with frequent concerts include microbrewery and beer garden The Austin Beer Garden Brewing Co. and long-standing dive bar and nightly music venue The Saxon Pub. If you're looking to slip on some cowboy boots and enjoy an old-school honky tonk, head to Broken Spoke, an ATX icon famous for live country tunes and energetic dancers of all skill levels.
Trendy, vivacious, and bohemian, East Austin also bears distinction as one of ATX's top neighborhoods for live music. For a traditional venue that hosts very au courant indie acts, check out the Historic Scoot Inn. A concert venue that doubles as a bar and New American restaurant, The North Door is a local favorite, hosting everything from local bands and touring acts to performance art and interactive film screenings. If you have your heart set on square dancing, look no further than The White Horse, a rollicking honky-tonk with a big dance floor and a loyal, high-octane clientele.
The once-sleepy neighborhood of Clarksville is now witnessing a resurgence of popularity and business growth, largely thanks to its position directly adjacent to Downtown Austin. However, the neighborhood's most highly regarded dance venue, Donn's Depot, is far from new, holding court in a one-time train depot for decades.
This spot hosts live music on a nightly basis, and two-step enthusiasts love to cut a rug on the Donn's dance floor. If you find yourself in Clarksville and want to experience live music beyond the offerings at Donn's, check out the numerous stages on the Downtown ATX-Clarksville border, like underground jazz club Elephant Room, music lounge and rooftop bar Speakeasy, and playful beer bar and performance space The Rustic Tap.
Eat Your Way Through the Food Truck Scene
Austin is home to countless brick-and-mortar restaurants, many of which come with significant accolades and foodie cred. However, what really sets Austin apart in the national food scene is its incredible volume and quality of food trucks. These mobile kitchens appear throughout ATX, providing visitors with everything from freshly made pizzas to poke bowls to top-notch Texas barbecue. In these three neighborhoods, you'll find some of Austin's finest food-trucks.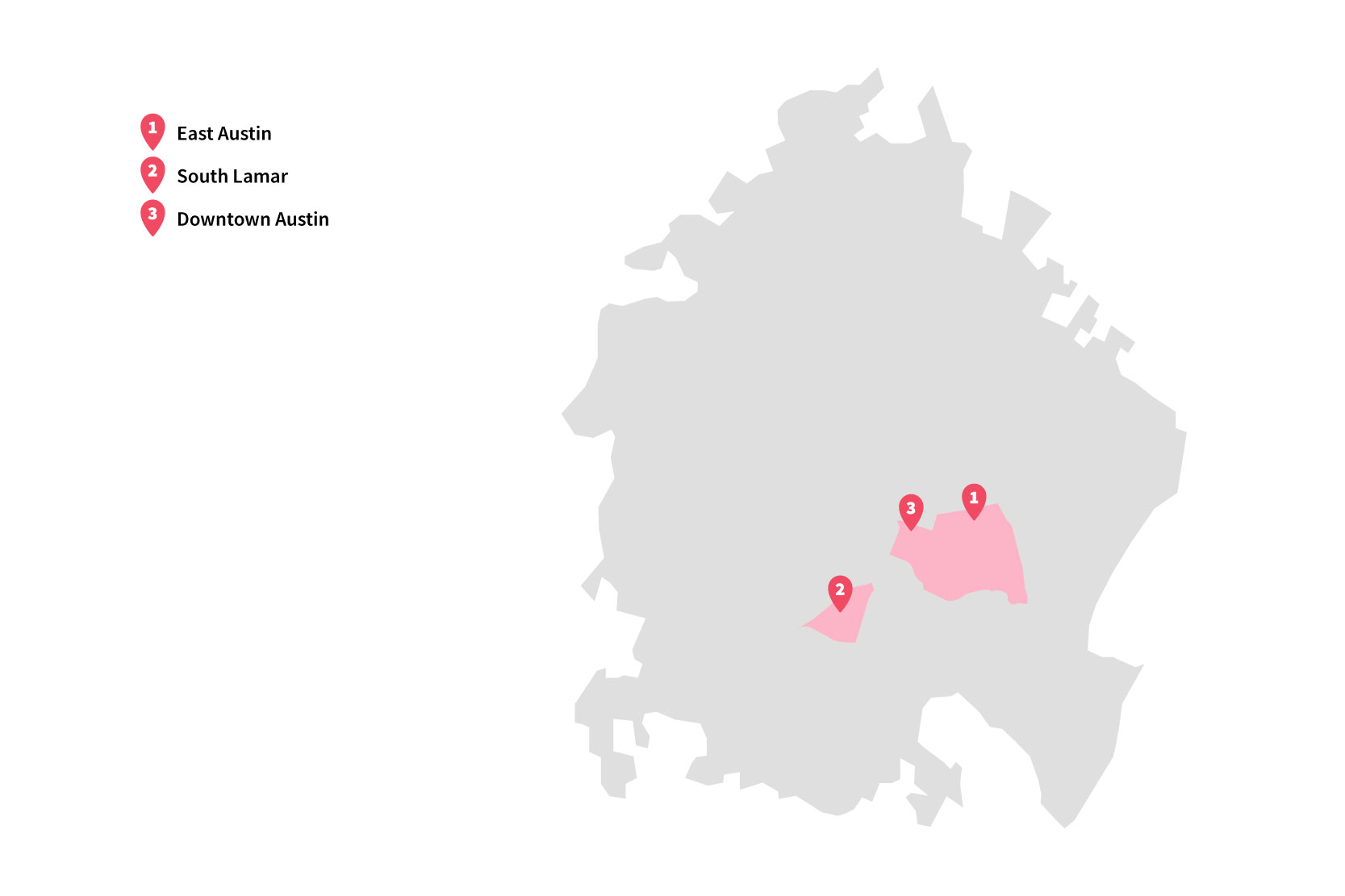 East Austinites have access to some of the Texan capital's most famous barbecue restaurants, including one located within a food trailer: Micklethwait Craft Meats. Prospective diners queue up daily at the Micklethwait truck to receive trays loaded with smoked brisket, tender pulled pork, and freshly made sausages and settle down at a picnic table to enjoy their feasts. Other East Austin food truck highlights include East Side King's Asian-fusion fare, Patrizi's pasta and Italian specialties, and Tacos Guerrero's Mexican street grub.
South Lamar's impressive food truck landscape features plenty of ATX "greatest hits," like Veracruz All-Natural breakfast tacos, Dee Dee Northern Thai, and, if you venture slightly farther north to Zilker, you'll find gourmet sandwiches from Luke's Inside Out and imaginative brunch fare at Paperboy.
Austin's most business-dense and typically "urban" neighborhood also proves a prime area for food trucks, with local faves including Arlo's vegan tacos and burgers, Llama's authentic Peruvian ceviches and grilled plates, and shawarma and falafel wraps from Kebabalicious.
Go on a Craft Beer Crawl
Austin's artisanal breweries stand among the nation's very best, so hops hunters can plan enjoyable and delicious dates surrounding these tasting bars and beer halls. To find ATX's most renowned beermakers, head to these 3 neighborhoods.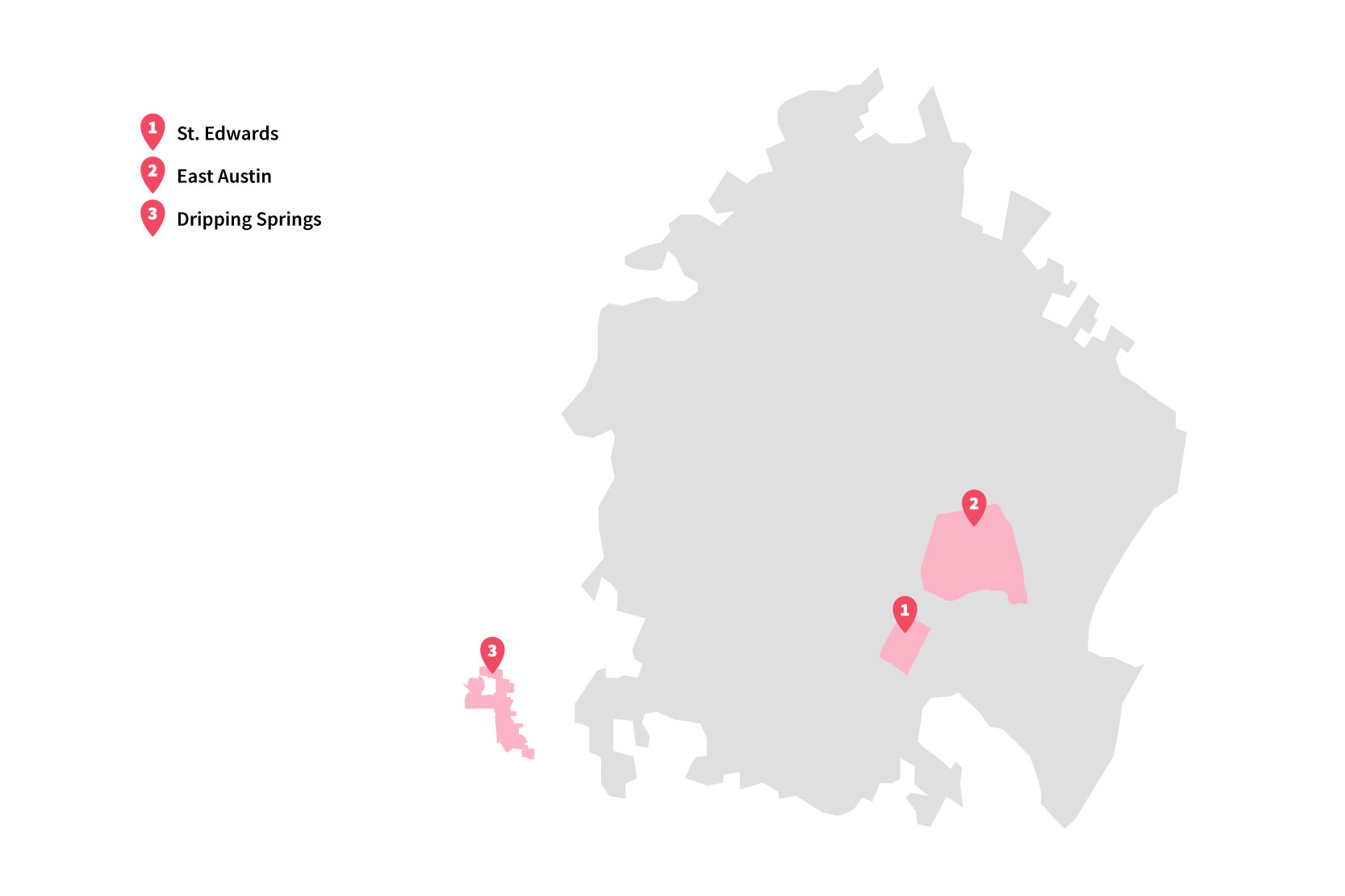 A petite neighborhood named for St. Edward's University, this South Austin enclave hosts beloved Austin breweries and microbreweries like St. Elmo Brewing, (512) Brewing Company, and Skull Mechanix Brewing.
Taprooms and brewery tours aplenty can be found in East Austin, with major local players like Hops & Grain Brewing, Zilker Brewing Company and Taproom, Friends and Allies Brewing, and Blue Owl Brewing all headquartered in the neighborhood. Cider drinkers can also get in on the action at Austin Eastciders' sizable and beautiful facility in far East Austin.
Brew connoisseurs from all over the country make pilgrimages to the Austin suburb of Dripping Springs for one distinct reason: Jester King, the cult-favorite brewery located on the Dripping Springs-Austin border. The farmhouse ales made here regularly ascend to the top of Texan beer rankings, and the brewery's public space includes a restaurant and scenic picnic grounds, making it a definite date-worthy destination. While you're in Dripping Springs, be sure to visit some of the town's other breweries, like Beerburg and Last Stand Brewing.