Los Angeles Local Life
4 Non-Boring Los Angeles Date Ideas
Sure, going to the movies or dinner for a date can be fun and romantic, but sometimes it's nice to change up your routine a bit. Luckily, Los Angeles is a city that's teeming with fun activities to do in nearly every neighborhood. With daily sunshine and months with no rain, going on an unforgettable date is easier to do than you might think, even if you're a local who has done it all.
If you're looking for something different to do for an evening out, we put together a few simple but romantic date activities that both you and your significant other won't forget. Here are four Los Angeles date ideas you can try for an evening to remember.
Stop and Smell the Flowers
With so much going on in LA, pressing the pause button to admire beautiful flowers with a date can be both memorable and therapeutic. Thanks to the city's consistently temperate weather, LA is blessed with lush vegetation, and the possibility of planting a variety of flowers is exciting for people who love gardening. It's no surprise that there are several beautiful and romantic gardens in the city to visit with a date, even at night.
Neighborhoods to Check Out: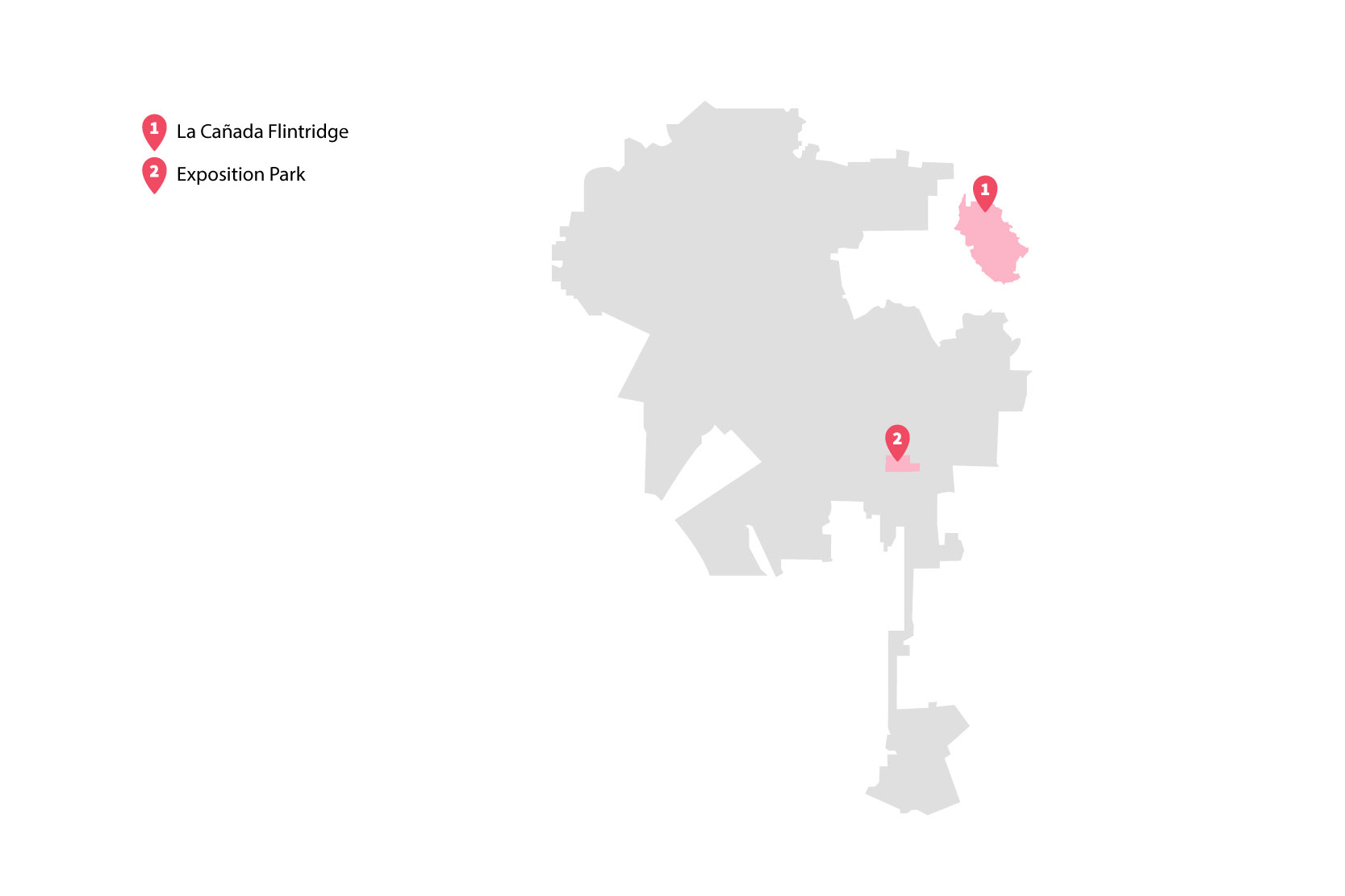 La Cañada Flintridge: Not many people like to make the trek out to La Cañada Flintridge, which is located towards LA's far northeast side. However, one of the highlights of this neighborhood is Descanso Gardens, a 150-acre botanical garden. Aside from La Cañada Flintridge being one of the most scenic and affluent neighborhoods on LA's northeast side, it also features some of the best recreational parks and mountains in the city.
Exposition Park: If you're not willing to make the journey out to La Cañada Flintridge, there's also the popular Exposition Park Rose Garden. The historic garden spans approximately 7 acres and features an English-style "sunken garden" look, giving off the feel of an outdoor room. It's often referred to as one of the city's best kept secrets.
Nighttime Hike and Star Gazing
It's true that hiking is a common date idea for residents in Los Angeles, where there's an abundance of mountains and recreational areas. However, skip the daytime hike and try a nighttime hike where you and your date can admire the city's starry skies. Although there are plenty of places around the city to go for a hike, head towards these convenient LA neighborhoods for a hiking date in your own backyard.
Neighborhoods to Check Out: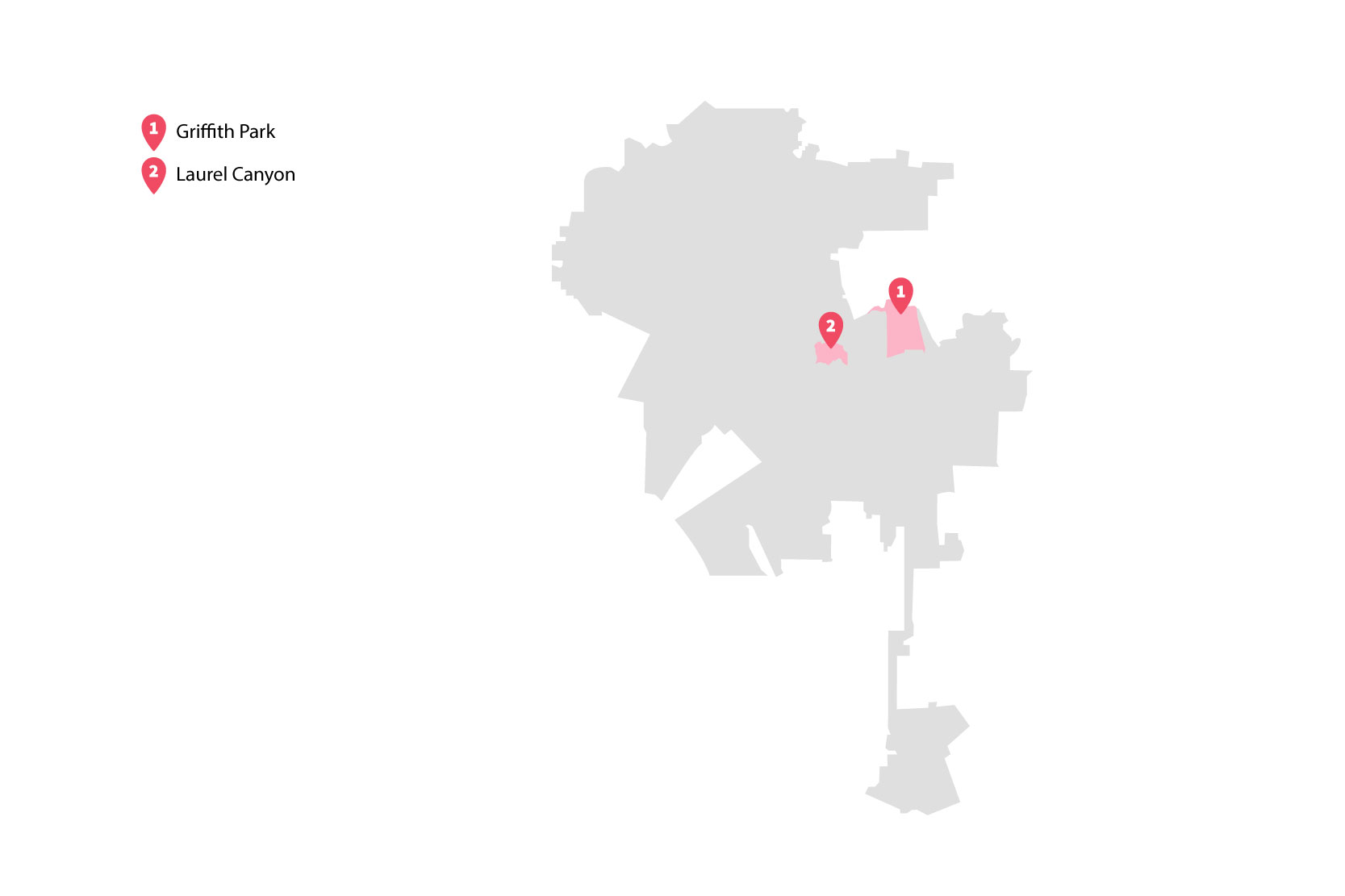 Griffith Park: Many people like going to Griffith Park during the day, but at night, it's considerably less crowded with tourists, allowing for a more intimate date. Head towards Griffith Observatory, where you and your partner can enjoy the scenic views of the city lights. There are even telescopes at the observatory you can use to look at the stars.
Laurel Canyon: The residential hillside neighborhood of Laurel Canyon is a good place to head towards for a private hike and star gazing experience. To start, drive along the canyon in search of an outlook to stop at. Head towards 1234 Laurel Canyon Boulevard (at Mulholland Drive), where you'll find a breathtaking scenic outlook that your date will surely remember.
Beach Stroll and Sunset
Many people say they enjoy "long walks on the beach," but in a city where beaches and sunsets are your run-of-the-mill activity, it's surprising how many people don't do it more often. LA has some of the best sunsets along the beach, and planning a sandy stroll as the sky turns color is something that will stick with you. Avoid the busy tourist-filled beaches like Santa Monica Beach or Venice Boardwalk and try out these neighborhoods instead.
Neighborhoods to Check Out: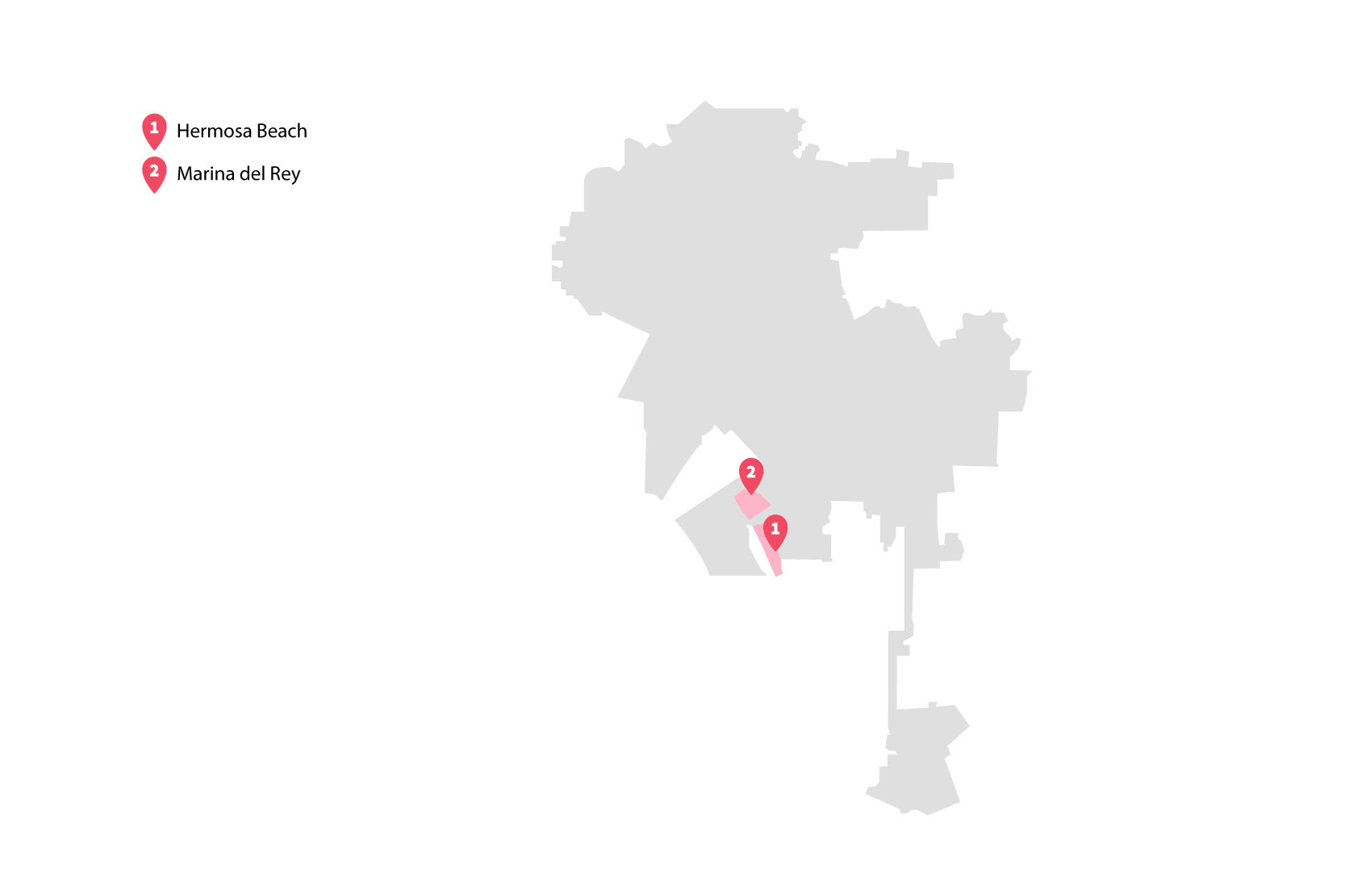 Hermosa Beach: Go a little earlier to secure a parking spot and head towards The Strand in Hermosa Beach. If you don't want to walk in the sand, The Strand features a paved trail for walking and biking along the entire length of the beach.
Marina del Rey: This upscale beachfront neighborhood has several pocket beaches that are easily accessible with free parking lots. Popular beaches to check out include Mother's Beach and Marina Beach, both of which are perfect for an intimate walk while the sun sets.
Go Where the Entertainment Is
If you're not much of a talker and you prefer not to go outside for a date, it's easy to find great entertainment in the city indoors—you just have to know where to go! Whether you're looking to hit up a comedy show, a concert, or a nighttime swim at a lounge, head towards the neighborhoods below.
Neighborhoods to Check Out: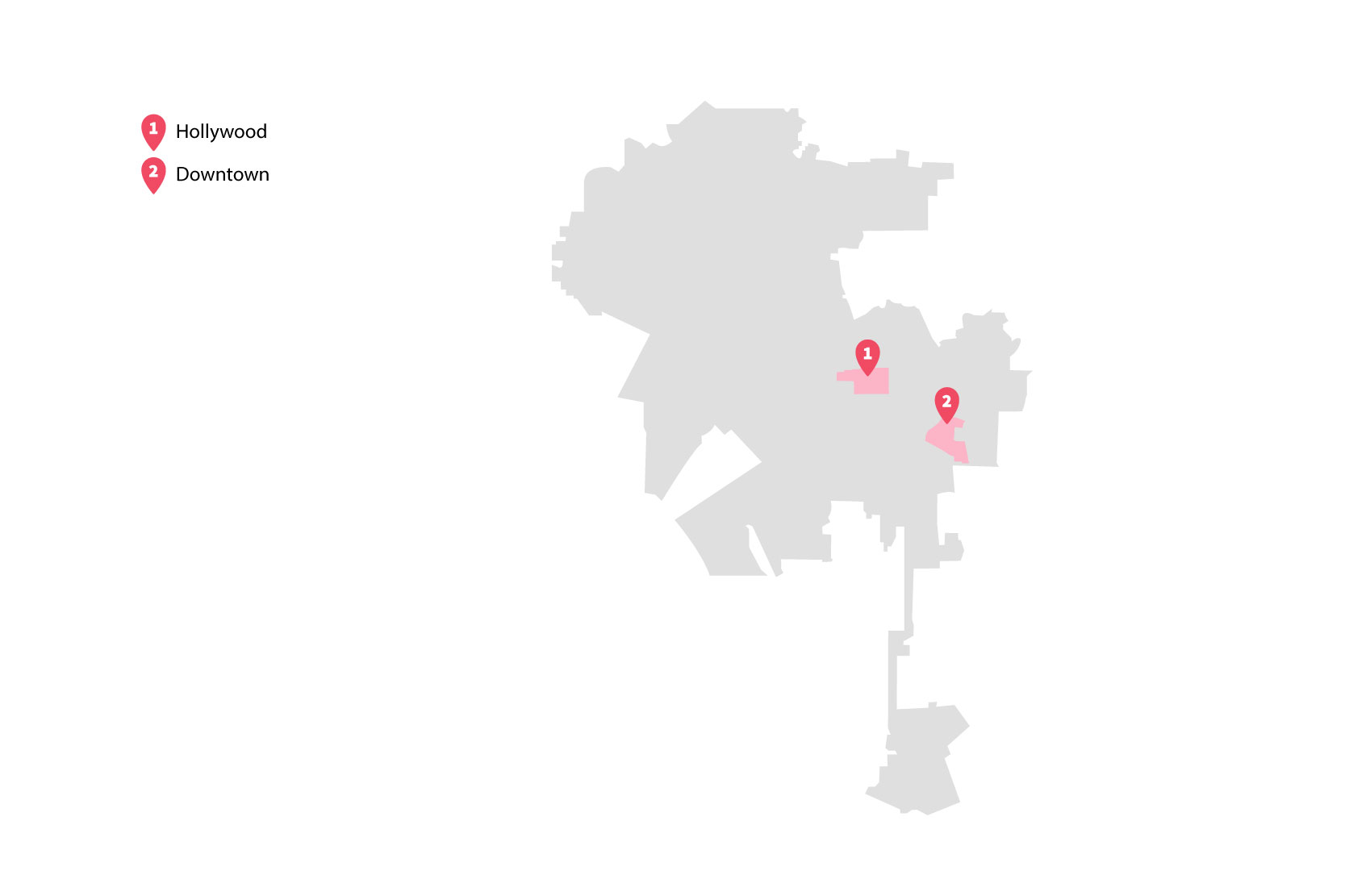 Hollywood: This vibrant neighborhood is the place to be for entertainers, and this is where you can go with your date to find quality fun. The Laugh Factory and The Comedy Store both feature some of the best when it comes to stand up. Plus, you and your date will be sure to have a good time laughing all night.
Downtown: There is so much to do in Downtown Los Angeles, from night swimming at The Standard to checking out a show at The Microsoft Theater. You might also want to catch a basketball game at The Staples Center. Take advantage of the entertainment in this active and growing neighborhood.