Obama Presidential Library Plans Include Performance Lawn and Sledding Hill
The latest plans for the Obama Presidential Library in Woodlawn call for a performance lawn, playground, and winter sledding hill — but that'll come with a price. In order to create the space, the project calls for the controversial closing of Cornell Drive between 57th and 67th Streets, which was included in the original plans.
The six-lane Cornell Drive that cuts through Jackson Park is a commonly used commuter road. Drivers use it to cut between South Lake Shore Drive and the Chicago Skyway.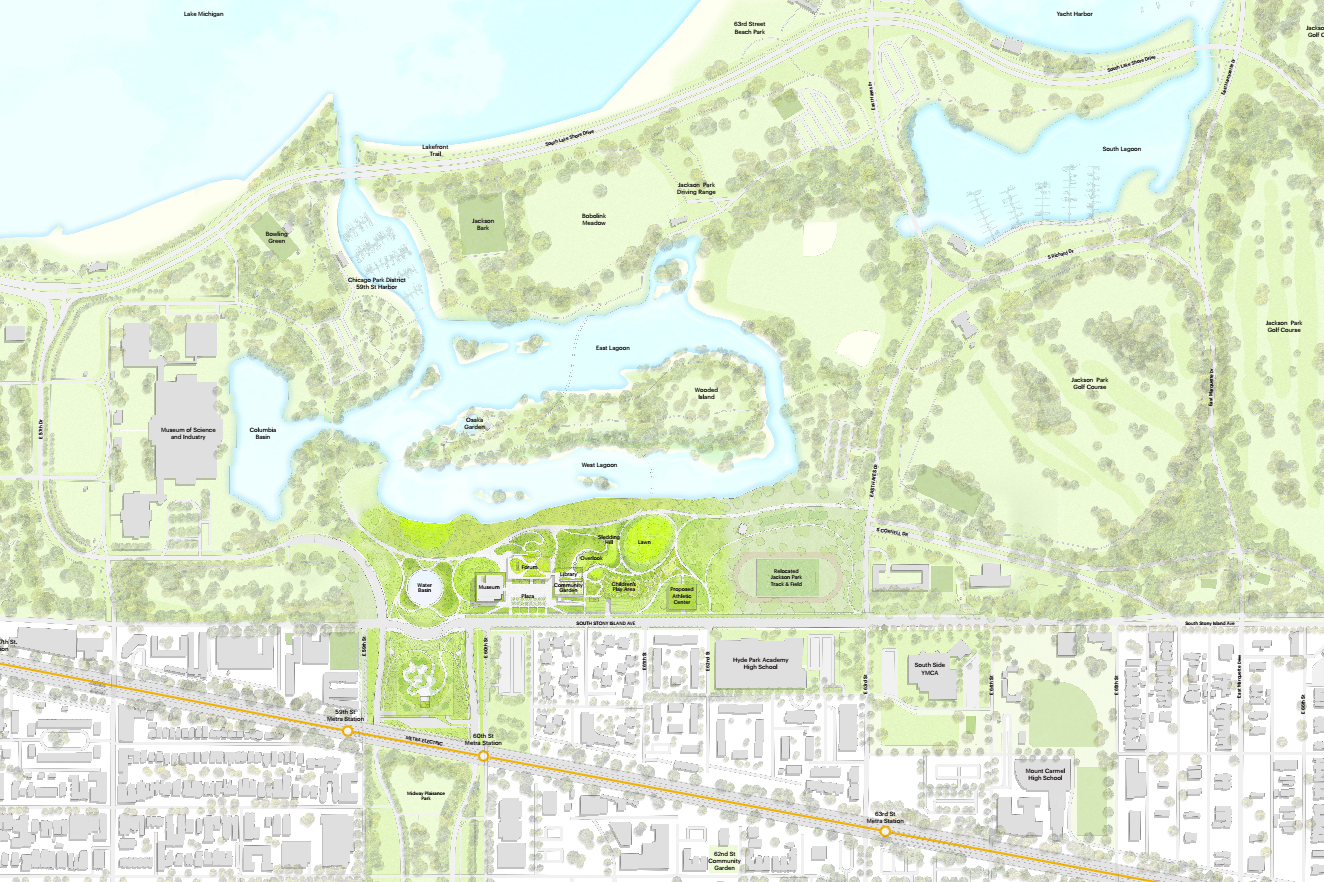 The project's landscape architect, New York-based Michael Van Valkenburgh — the same firm behind Maggie Daley Park and The 606 — says studies so far indicate that synchronizing traffic lights on surrounding streets would minimize the impact for commuters. Referring to one of Jackson Park's original designers, Frederick Law Olmsted, Van Valkenburg told the Chicago Tribune that eliminating the multi-lane highway will restore the "severed" west side of the park, "making the transition seamless between the presidential center and the rest of the park."
The vision behind the closing down of Cornell Drive is to "create a South Side version of the sylvan Museum Campus that unites the Field Museum, the Shedd Aquarium, and the Adler Planetarium." The Obama Foundation and the Chicago Department of Transportation will have a series of community meetings to discuss landscape design, traffic concerns, and other proposed plans.