Plano Offering Incentives to Boeing for Legacy West Headquarters
Plano Offering Incentives to Boeing for Legacy West Headquarters
The mixed-use Legacy West development in Plano is ground zero for several corporate headquarters, bringing jobs and revenue to the city. Plano's City Council recently voted to offer $200,000 in incentives to Boeing for locating its headquarters in the development.
The city is offering the $200,000 cash grant if Boeing will rent 15,000 square feet for the facility and will employ at least 50 people at the site.
Boeing stated in April its intent to locate the headquarters for its new global services division in the $3 billion development. Legacy West is located on Dallas North Tollway and State Highway 121.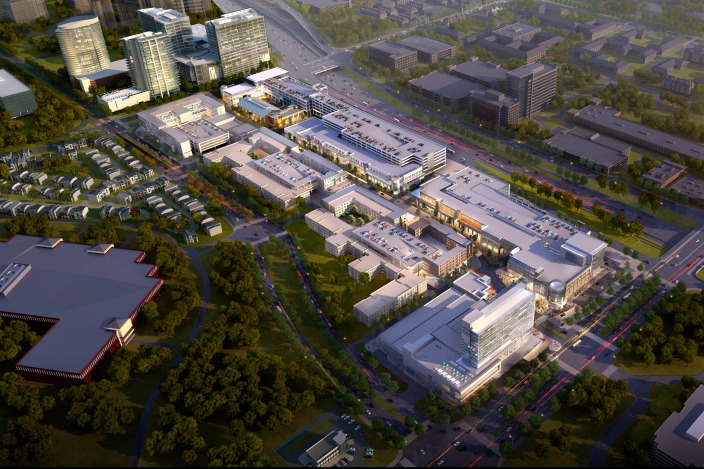 According to the Dallas Business Journal, Boeing Global Services plans to locate about 50 executives and support employees at the facility in Plano. This business division of Boeing will integrate the services of its space, defense, and commercial sectors. The business unit decided to establish a presence in Dallas because of its proximity to Aviall, another Boeing division specializing in aircraft parts.
The new Boeing division facility at Legacy West should be operational by July. However, the company is investing more than $2 million in improvements at the new site. The office must be fully staffed by the end of 2018 to receive the incentives from the city of Plano.
Boeing will join the other major corporations who have established operations in the 240-acre Legacy West development, including Toyota, FedEx, Liberty Mutual Insurance, and JP Morgan Chase.
The Legacy West development began construction just over two years ago and expects to be mostly complete by the end of this year.