Proper Hotel Construction Continues Urbanization of Santa Monica
Proper Hotel Construction Continues Urbanization of Santa Monica
The recent tower crane appearance at 7th Street and Wilshire Boulevard in Santa Monica shows real progress being made on the Proper Hotel, which began construction six months ago. Proper, a 271-room boutique hotel, is just the latest in a long run of Santa Monica developments to urbanize the once-sleepy beach city on Los Angeles' West Side.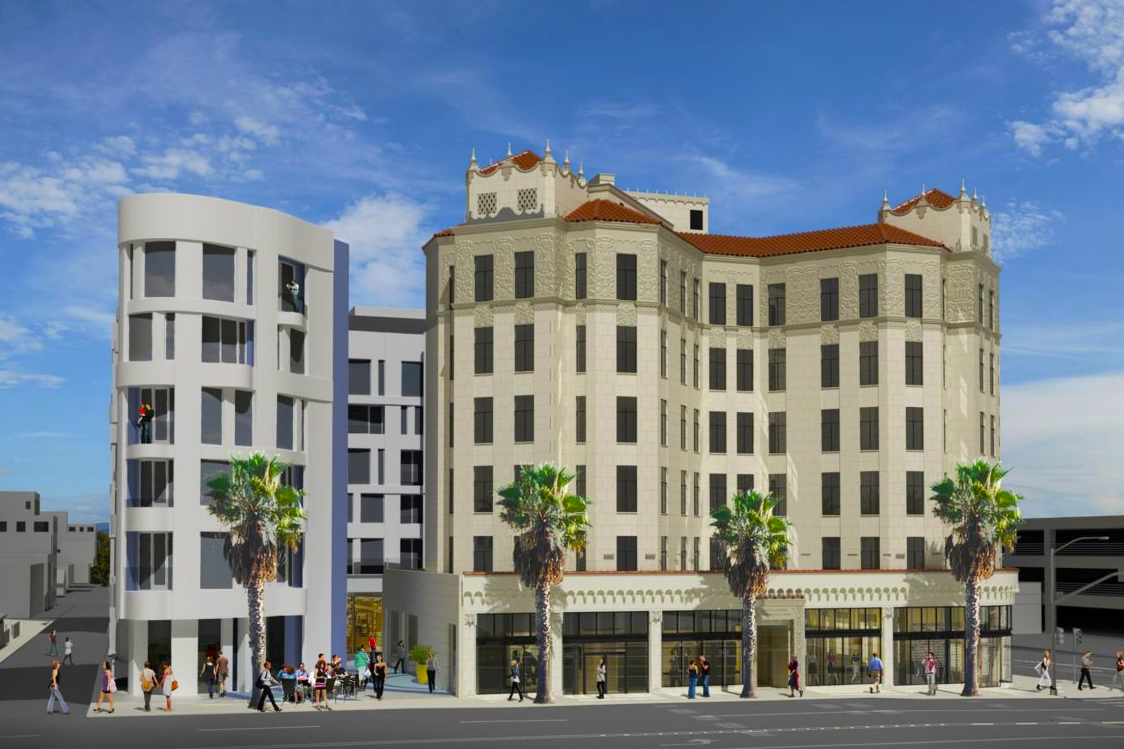 Developer CIM is already in the middle of contstructing two mixed-use buildings on Santa Monica Boulevard right now. Additionally, newer mixed-use spaces have sprouted up at the corner of Santa Monica Boulevard and Kings Road, along with another between Barrington Avenue and Barry Avenue on Santa Monica Boulevard as well.
The two-mile radius around Santa Monica Pier is currently littered with mixed-use buildings all erected within the last decade, further pushing the urbanization of the city. The visitor-centric re-opening of the Third Street Promenade in 1989 arguably started the slow renewal and growth of the neighborhood. That retail- and living-focused rebirth has since sprawled to include much of Colorado Avenue, Broadway, and Santa Monica Boulevard, from Ocean Avenue east to Lincoln Boulevard.
This is the second of two Proper Hotels in Los Angeles, along with another in Downtown LA, at 11th Street and Broadway.